This very low calorie diet recipe will help you keep your diet on track.
Finding yourself reaching for the junk food? Try this very low calorie diet recipe for a nutritionally balanced, ultra-convenient meal replacement shake to help you stick to your healthy eating plan.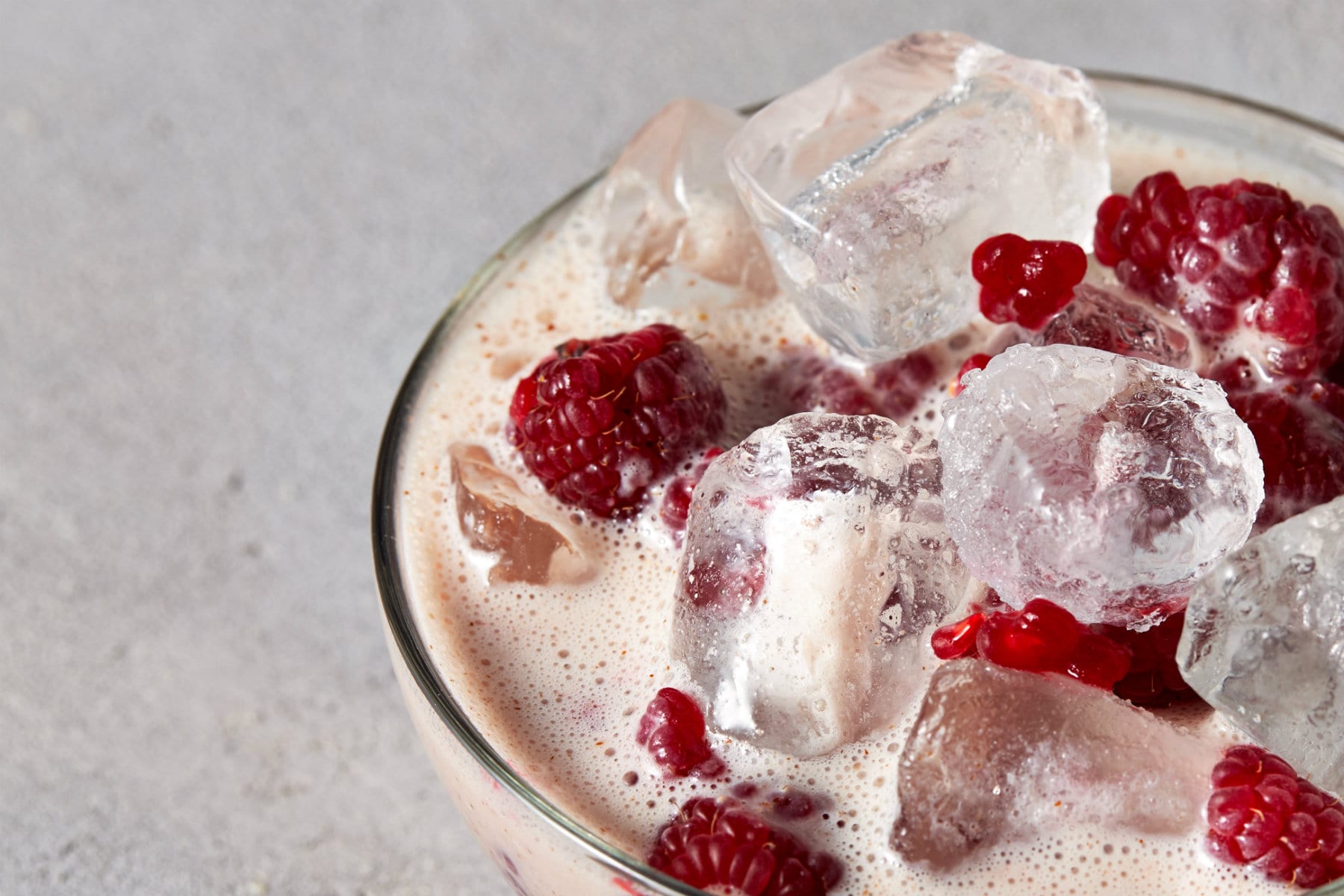 Click to jump straight to the recipe.
What's so great about meal replacement shakes?
1. Super-convenient: While it's still important to eat a healthy balanced diet, nutritious meals aren't always readily available while you're out and about. Swapping in a nutritionally balanced meal replacement shake is the next best thing.
2. Nutritionally balanced: Meal replacement shakes often contain a balanced blend of protein, carbohydrates, fat, fiber vitamins and minerals, meaning you can ensure you're getting the right nutrients in your diet.
3. Affordable: Meal replacement shakes are a super-affordable way to get a nutritious meal in, at around a tenth of the price of a supermarket ready meal.
4. Time-saving: Not got the time to make a decent meal? No problem. All you have to do is add water or milk and you're good to go.
5. Calorie-controlled: If you're looking to lose weight, it's important to control your calorie intake – ensuring you burn off more than you consume. Meal replacement shakes are an easy way to track your calories without having to get your food scales out. Plus, research shows meal replacement shakes can safely and effectively aid weight loss1.
When you make healthy changes to your diet and exercise regime, but you find you're still not losing weight, going on a very low calorie diet (which means eating 1000kcal or less per day) could be a more effective solution. Very low calorie diet meal replacement shakes can make it much easier for you to control your calorie intake than if you had to calculate the amount of calories in your food.
Very low calorie diets have been shown to aid long term weight loss, as well as improve certain illnesses like type 2 diabetes, heart disease and stroke. They're suitable for obese or very overweight individuals, and shouldn't be undertaken for more than 3 months without a break.
6. Great for fueling your workout: You need dietary protein to fuel muscle growth and recovery and carbs for energy and muscle glycogen replenishment. Meal replacement shakes contain the perfect blend of both. Take around an hour before or directly after your workout for best results.
7. Filling: Protein is well-known to increase satiety levels (fullness), as it stimulates hormones that tell your brain you're full2. Always look for meal replacement shakes with a decent protein content – look for more than 25g protein per serving.
Keep scrolling for the recipe.
Vanilla Very Low Calorie Diet Meal Replacement Shake
You can simply shake Active Women Meal Replacement with water or milk and consume straight away, or try blending with your favourite fruit for a little extra texture.
Click to jump to the nutritionals.
Ingredients
Method
1. Simply place all ingredients into a blender and process until creamy and smooth. Add more milk or water for a thinner consistency if you prefer.
---
Enjoy this very low calorie diet recipe? Check out more delicious fitness, weight loss and very low calorie diet recipes.