Best-Selling Clear Protein Drinks
Clear Whey Isolate
Clear Whey Electrolyte
Clear Whey Thermo

Why choose?
Why choose?
We've taken high-quality hydrolyzed whey protein isolate and created a light and refreshing alternative — that's more like juice than a milky protein shake.
We've harnessed the power of high-quality whey protein, infused with electrolytes, B vitamins and vitamin C, to create a light, tasty, fruity alternative to traditional protein shakes.
We've taken our popular Clear Whey Isolate and boosted it with added nutrients, giving your body the fuel it needs to help you smash your fitness goals. The addition of CapsiMaxTM will help boost your metabolism!
Main ingredients
Main ingredients
Whey Protein Isolate
Hydrolyzed Whey Protein
Whey Protein Isolate
Serving size
Serving size
1 Scoop
1 Scoop
1 Scoop
Protein
Protein
20g
10g
20g
Carbohydrates
Carbohydrates
1g
1g
1g
of which sugars
of which sugars
0g
0g
1g
Fat
Fat
0g
0g
0g
Calories per serving
Calories
80cal
40cal
80cal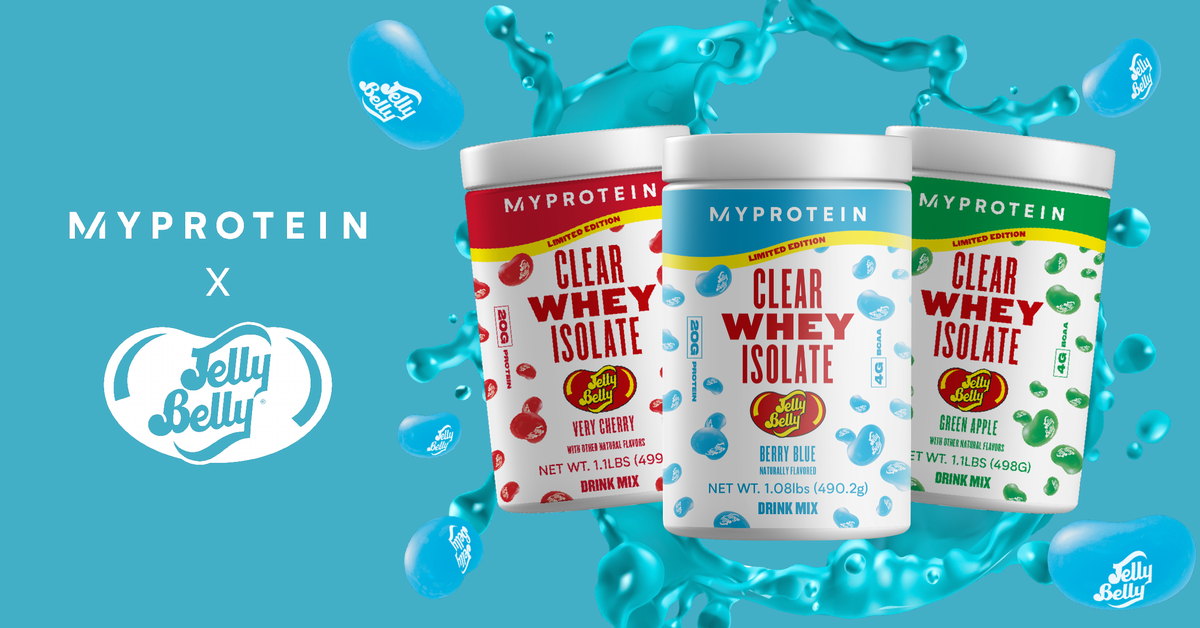 Clear Whey Isolate - Jelly Belly®
Sweet news. Jelly Belly Clear Whey is back with new fruity flavours —Very Cherry and Berry Blue.
Lighter than traditional whey, with more good things than your average juice. Add a burst of delicious flavour to your protein shakes with our Clear Whey Isolate – Jelly Belly Edition.It's refreshingly different.
Go on, try something new. You know you want to...
Shop Jelly Belly