L-Carnitine is created in the body from the amino acids lysine and methionine. It's massively popular in the fitness community, whether people are trying to tone-up or lose weight — and can be time-consuming and expensive to get from your diet alone.
Whatever your fitness goals, we've got ready-to-mix powders and convenient-to-take capsules that help make sure you're getting the carnitine you need to push for progress. Take a look at our best L-Carnitine supplements...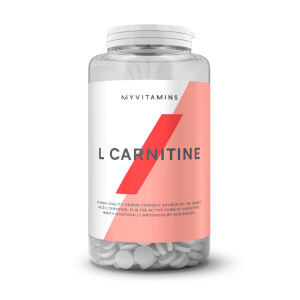 L-Carnitine Amino Acid
SPEND MORE, SAVE MORE. 40% @ $60, 35% @ $30, 30% NO MIN | USE CODE: DEAL40
SPEND MORE, SAVE MORE | USE CODE:
DEAL40
40% OFF @ $60, 35% OFF @ $30, 30% OFF NO MIN.
Offer subject to availability and exclusions apply.

BUY NOW
You have added
Sorry, there seems to have been an error. Please try again.
Subtotal: ( items in your cart)