Add zucchini to your oats (AKA zoats) to increase moisture and volume without increasing sugar or calories.
This flavor-packed high-protein zoats breakfast will fuel your mornings. Adding grated zucchini bulks up your oatmeal big time and replaces some of the carbs from the oats, making the perfect weight-loss breakfast. Plus, adding zucchini helps you reach your veggie target for the day, and the super-light flavor of zucchini means your oatmeal still tastes like oatmeal!
Any fitness fan worth their spiralizer will tell you zucchinis are the low-cal cook's best friend. As well as bulking up your breakfast without the calories, zucchinis are brimming with potassium which is great for muscle metabolism, and fiber for slow-release energy and stable blood sugar levels.
They're super-easy to make – simply replace as much or as little of your oats as you like with grated zucchini, and use a little less milk or water than you normally would, as the zucchini releases moisture as it cooks. This zucchini sub-in even works in overnight oats. Bonus!
Click to jump straight to the nutritionals.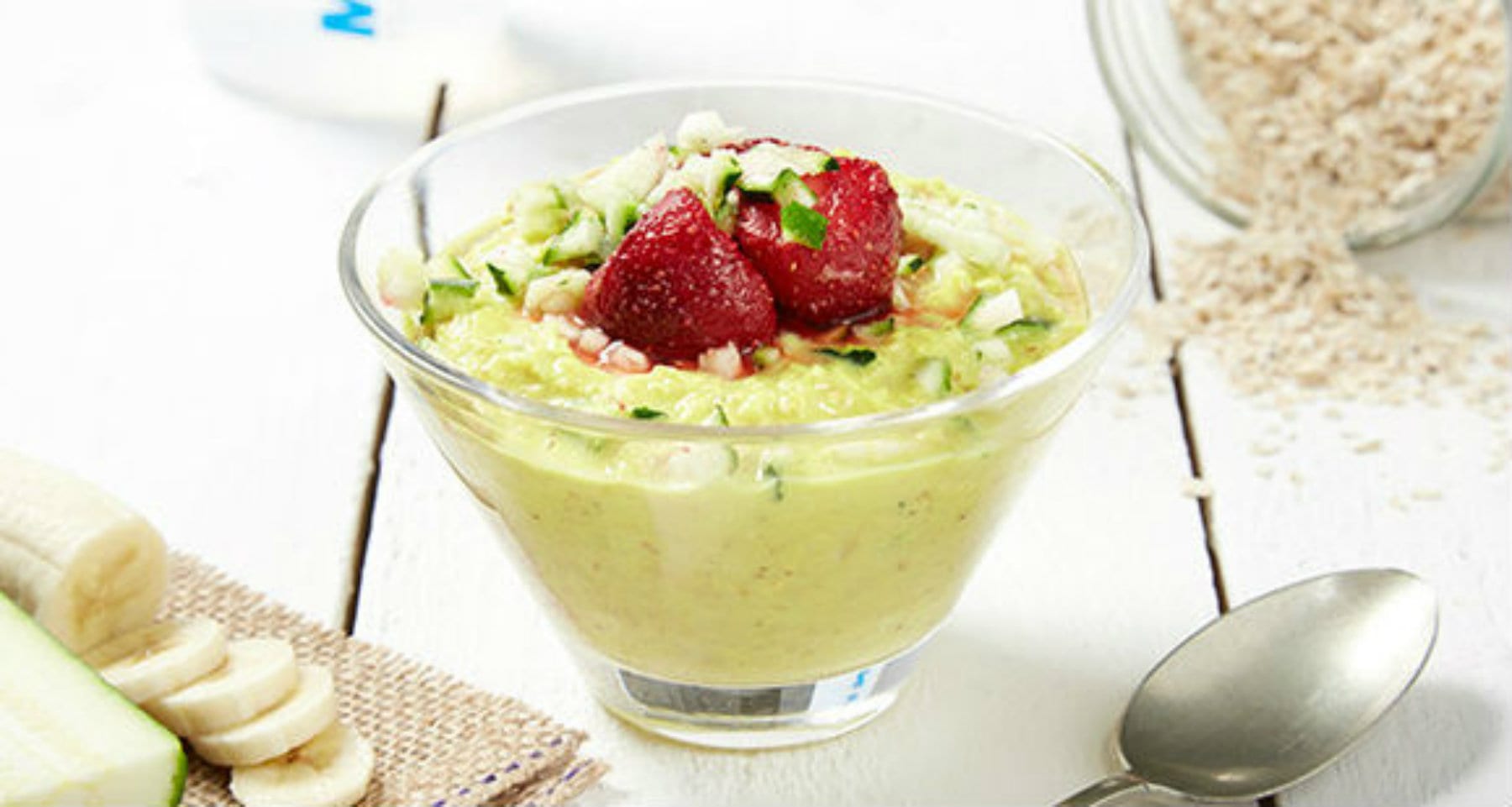 Ingredients
50g rolled oats
1 scoop (30g) Banana Impact Whey Protein
50g grated zucchini
100ml milk of choice
10g mixed berries (or topping of choice)
Method
1. First, pour the oats into a microwavable bowl and add the milk and grated zucchini. Keep the skin on the zucchini to maintain maximum fiber content.
2. Next, mix well and heat in the microwave on high for 3-4 minutes, stirring halfway. Check occasionally to ensure they're not burning.
3. Once cooked, add the protein powder and mix well.
4. Last, top with berries or your favourite oatmeal toppings. Breakfast bliss.
---
Enjoy this protein zoats recipe? Check out more delicious fitness recipes.