These protein oatmeal recipes will put an end to mid-morning hunger pangs, once and for all.
Protein oatmeal (AKA proats) is the nutritious breakfast that's been missing from your mornings. Mixing protein and oats together makes for a tasty and, most importantly, filling breakfast, keeping hunger pangs at bay 'till lunch time. Winning!
Oats are brimming with beta-glucans – a fiber that slows digestion and keeps you going all morning. They're also incredibly low in sugar – great for when you're trying to slim down.
Adding protein powder to your oatmeal is a great way to increase your satiety (fullness), as dietary protein stimulates the release of a number of satiety hormones. Also, if you're looking to maintain and/or gain muscle mass, you need to consume enough protein every day to support muscle growth.
Take a look through our favorite protein oatmeal recipes below.
---
1. Cinnamon Roll Overnight Proats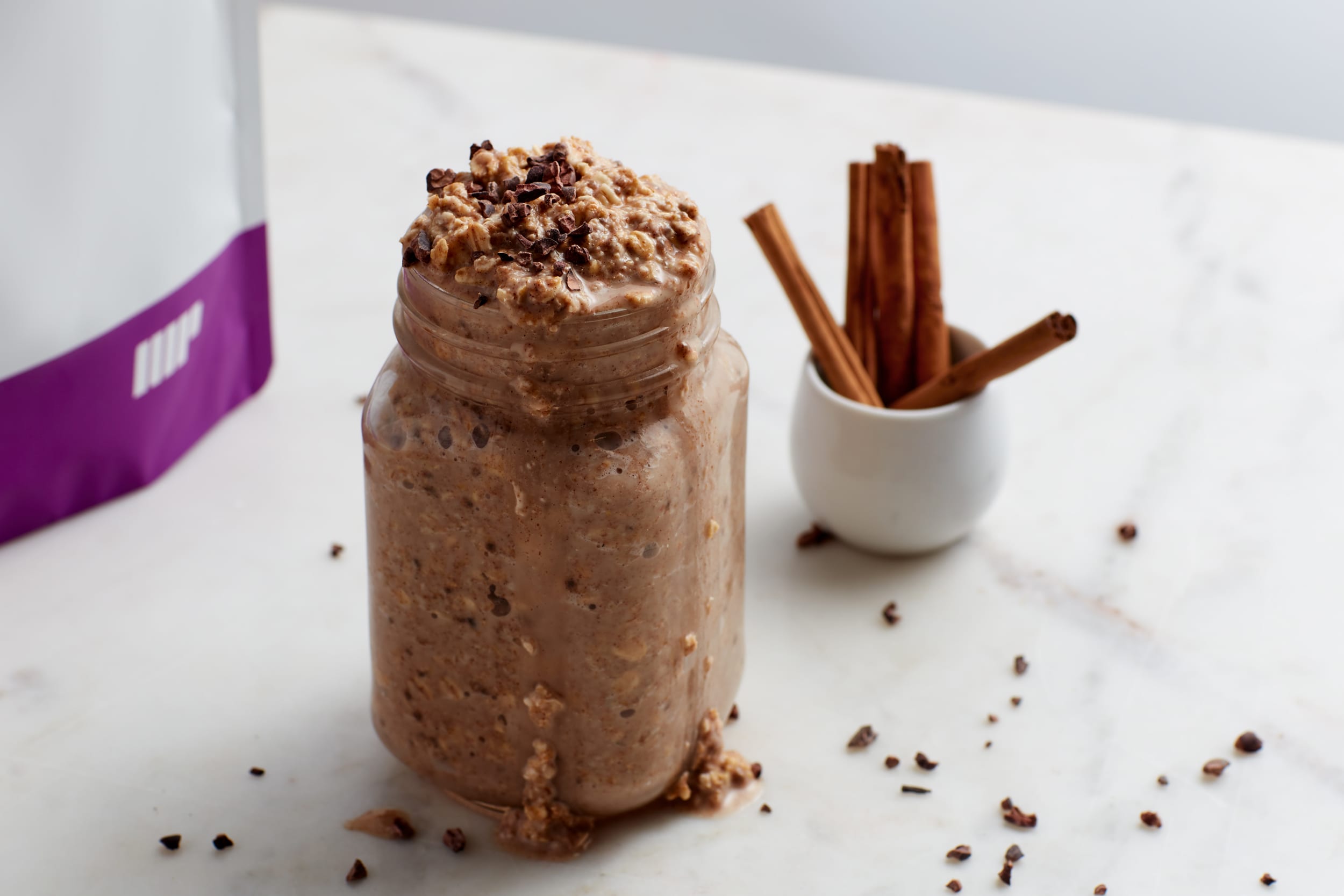 You've already snoozed your alarm 17 times in 1 minute intervals and the last thing on your mind is cooking a healthy breakfast. We've all been there. Your time is precious in the mornings and you need a healthy breakfast, stat, so give this throw-'em-together overnight protein oatmeal a go when you just can't deal.
28g protein per serving.
2. Chocolate Delight Overnight Protein Oatmeal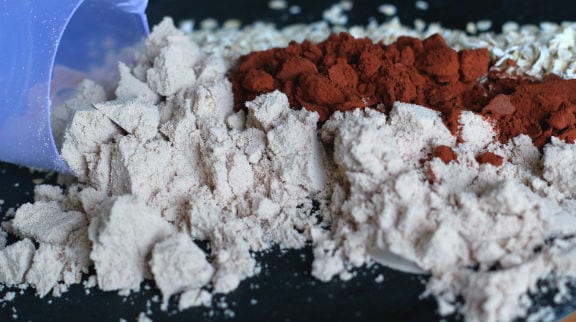 This overnight protein oatmeal recipe is a chocolate lover's dream. When you soak your oats overnight, they turn ultra plumped up and pudding-like, and they also make a deliciously creamy grab-and-go breakfast.
32g protein per serving.
3. Low Carb Coconut & Berry Protein Oats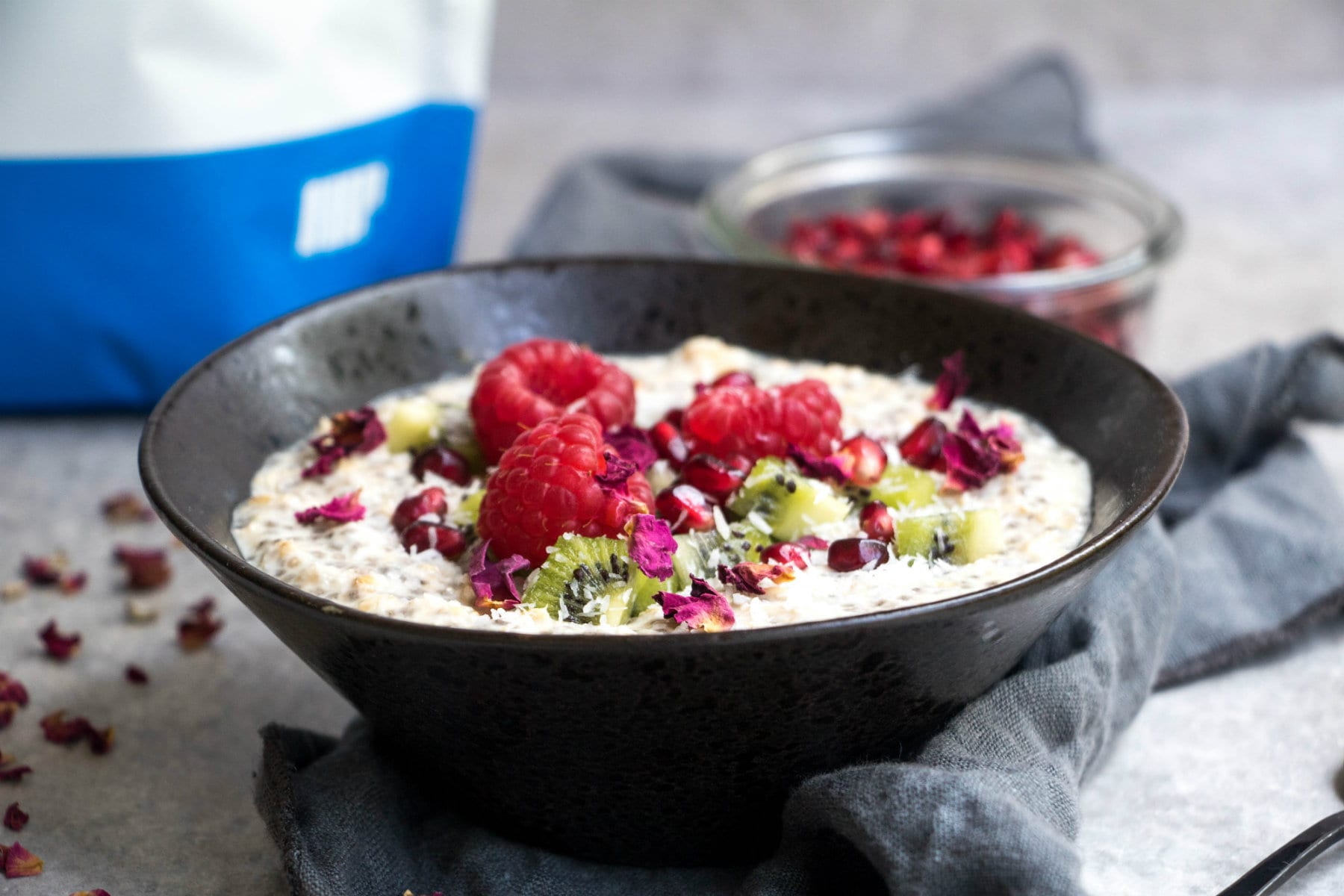 Add a spoonful of Chia Seeds to your overnight oatmeal – they're brimming with fiber, omega-3 fatty acids (great for your cardiovascular health), vitamins and minerals, and they also plump up crazy big to make their famous dessert-like texture.
20g protein per serving.
4. Salted Caramel Protein Oats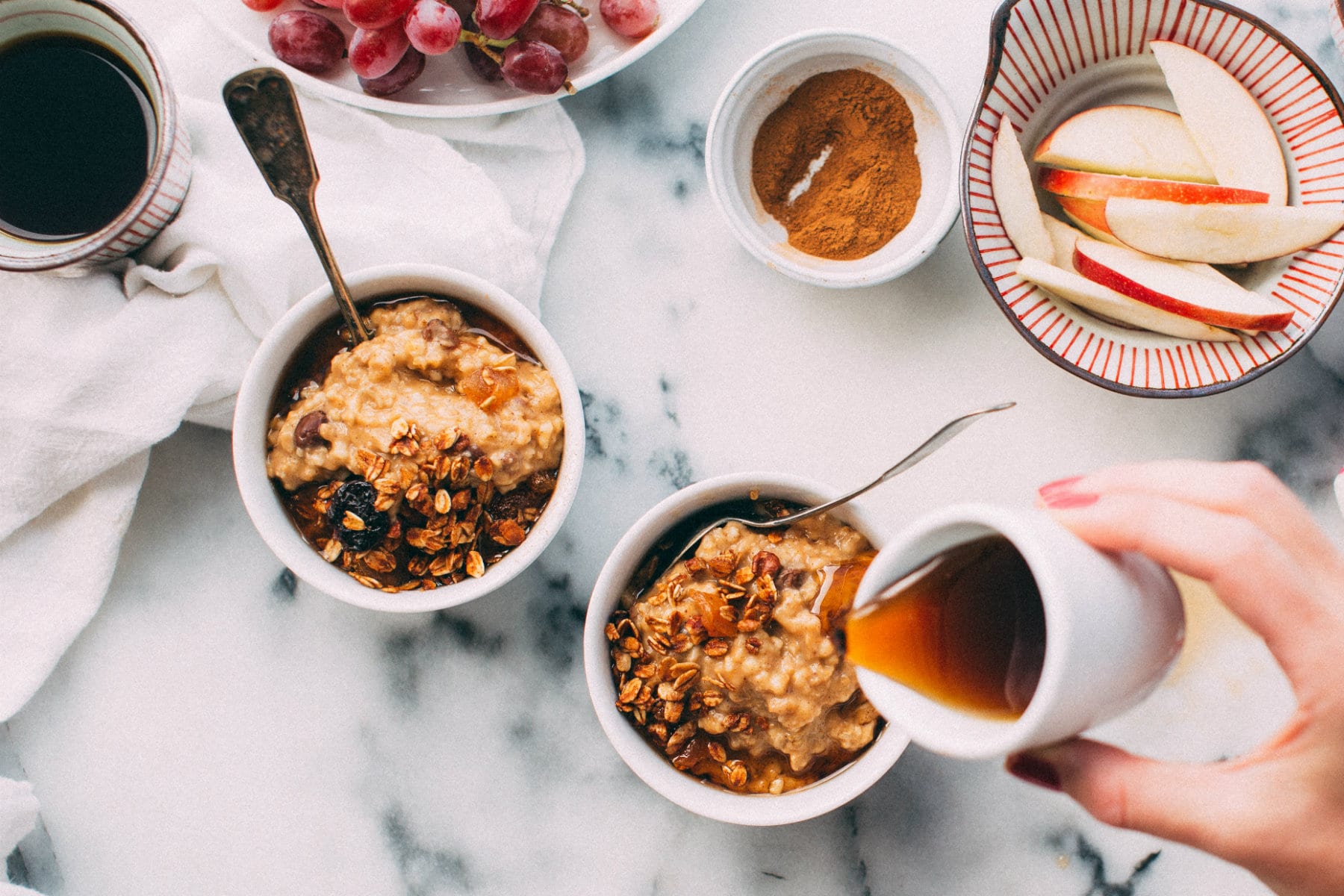 Salted caramel protein oats are like a breakfast and a dessert in one – minus the guilt. Top with almonds and a handful of berries for the ultimate healthy proats.
27g protein per serving.
5. Apple Pie Oatmeal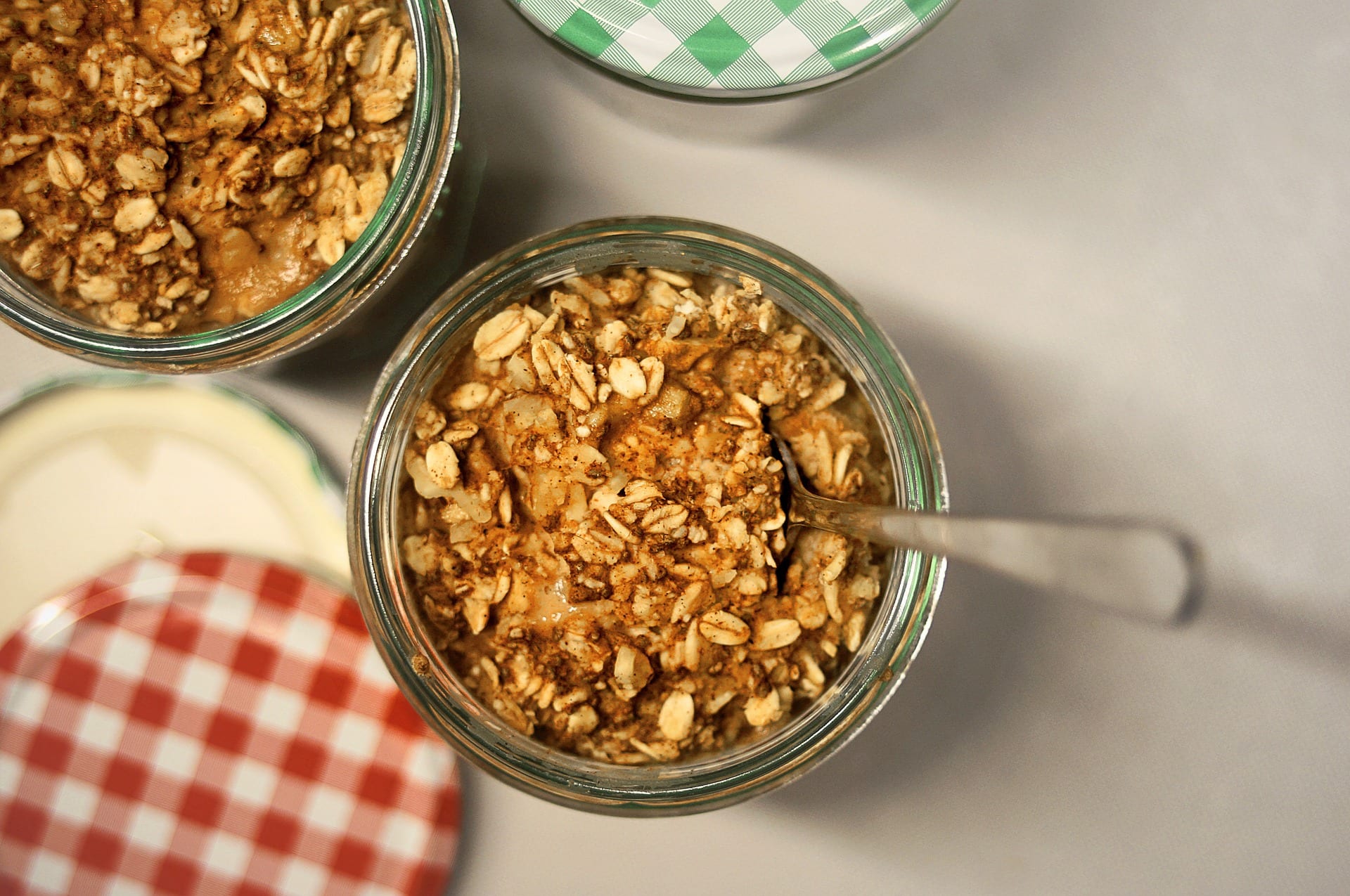 Apple pie oatmeal is the healthy breakfast-dessert hybrid you've been waiting for. The warm flavors of apple and cinnamon are absolute breakfast perfection, and by using sugar-free Apple Flavdrops and Sugar-Free Maple Syrup, you can eat your deliciously sweet apple pie oatmeal guilt-free.
15g protein per serving.
6. Peanut Butter Maple Proats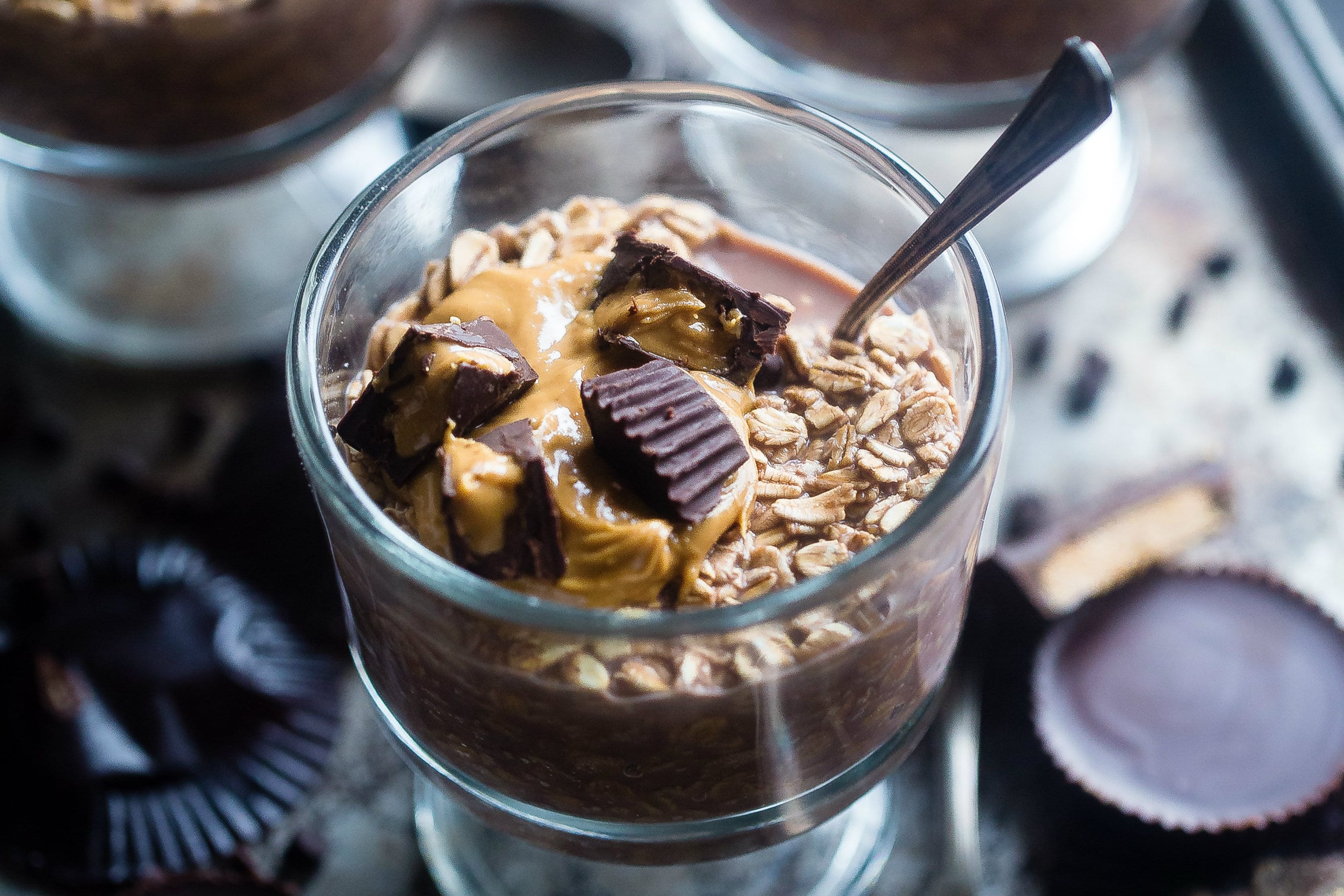 It doesn't get much better than a bowl of maple oats covered in peanut butter. Top with a couple of mini peanut butter cups for a top notch breakfast.
18g protein per serving.
7. Cranberry Orange Protein Oatmeal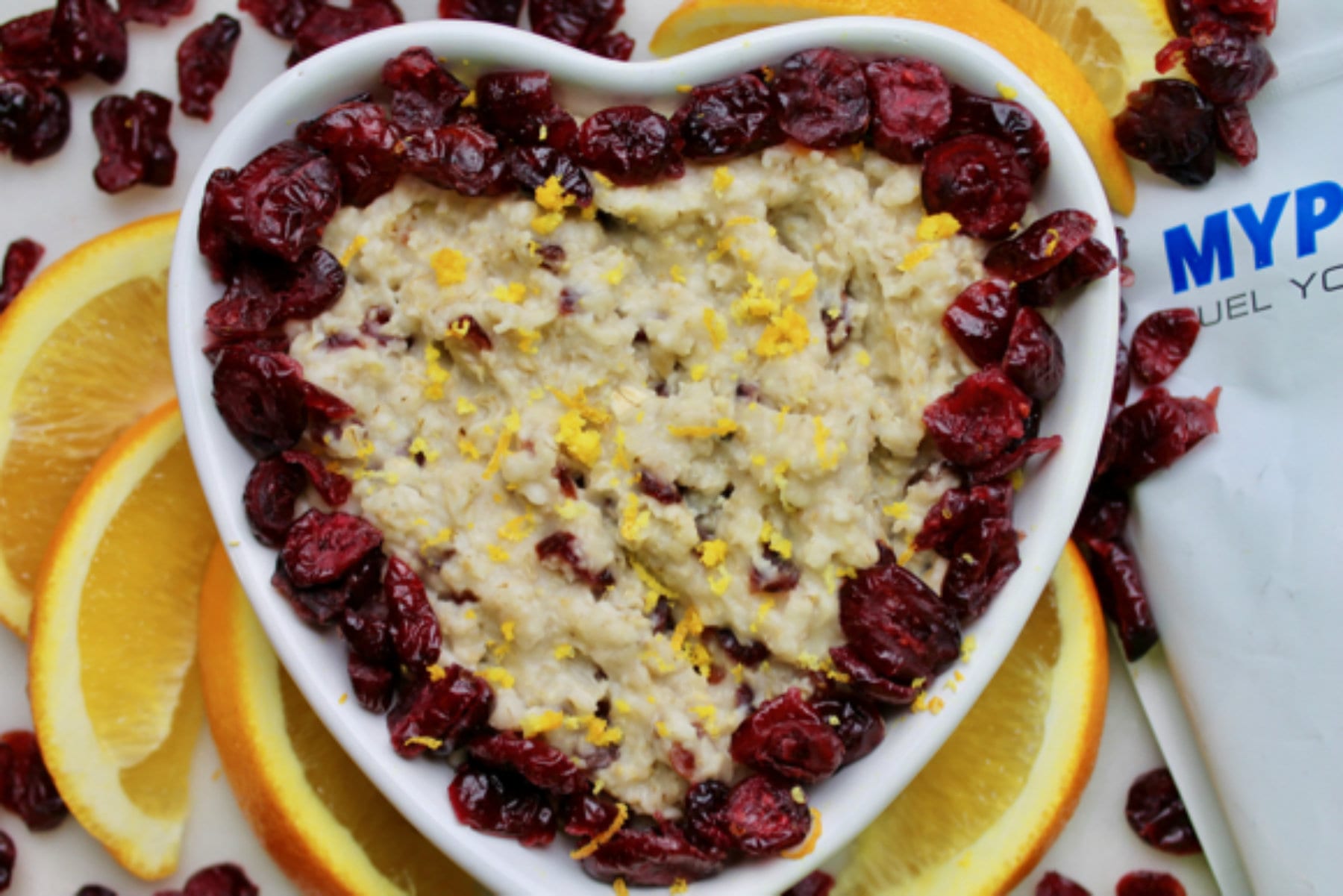 Chewy cranberries and freshly squeezed orange juice were just made for protein powder oatmeal. Give this recipe a go for when you're feeling festive.

17g protein per serving.
8. Low-Carb Banana and Berry Protein Zucchini Oats (AKA Zoats)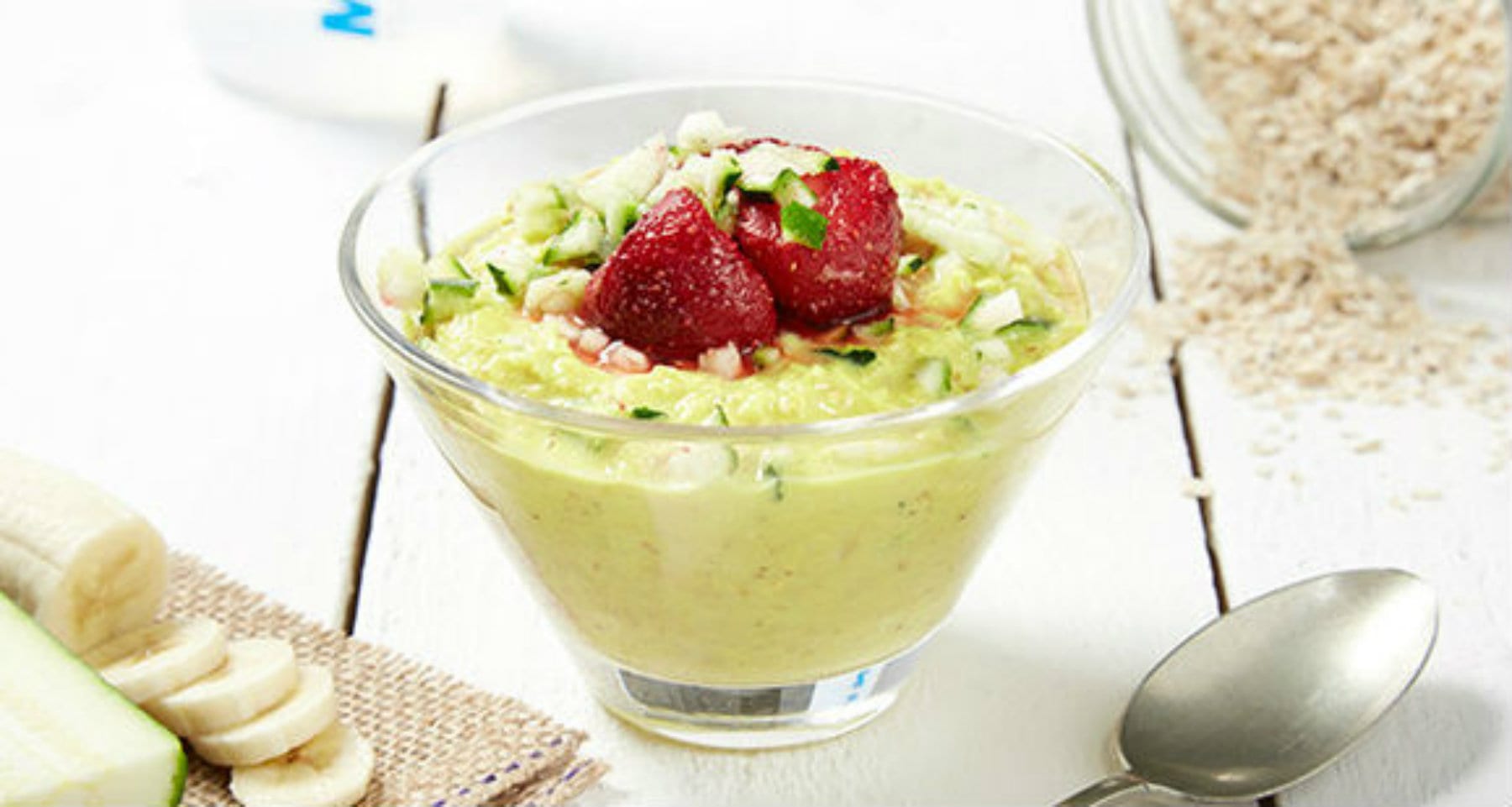 Any fitness fan worth their spiralizer will tell you zucchinis are the low-cal cook's best friend. Adding grated zucchini bulks up your oatmeal big time and replaces some of the carbs from the oats, making the perfect weight-loss breakfast.
28g protein per serving.
9. Sweet Pan-Fried Zucchini Oats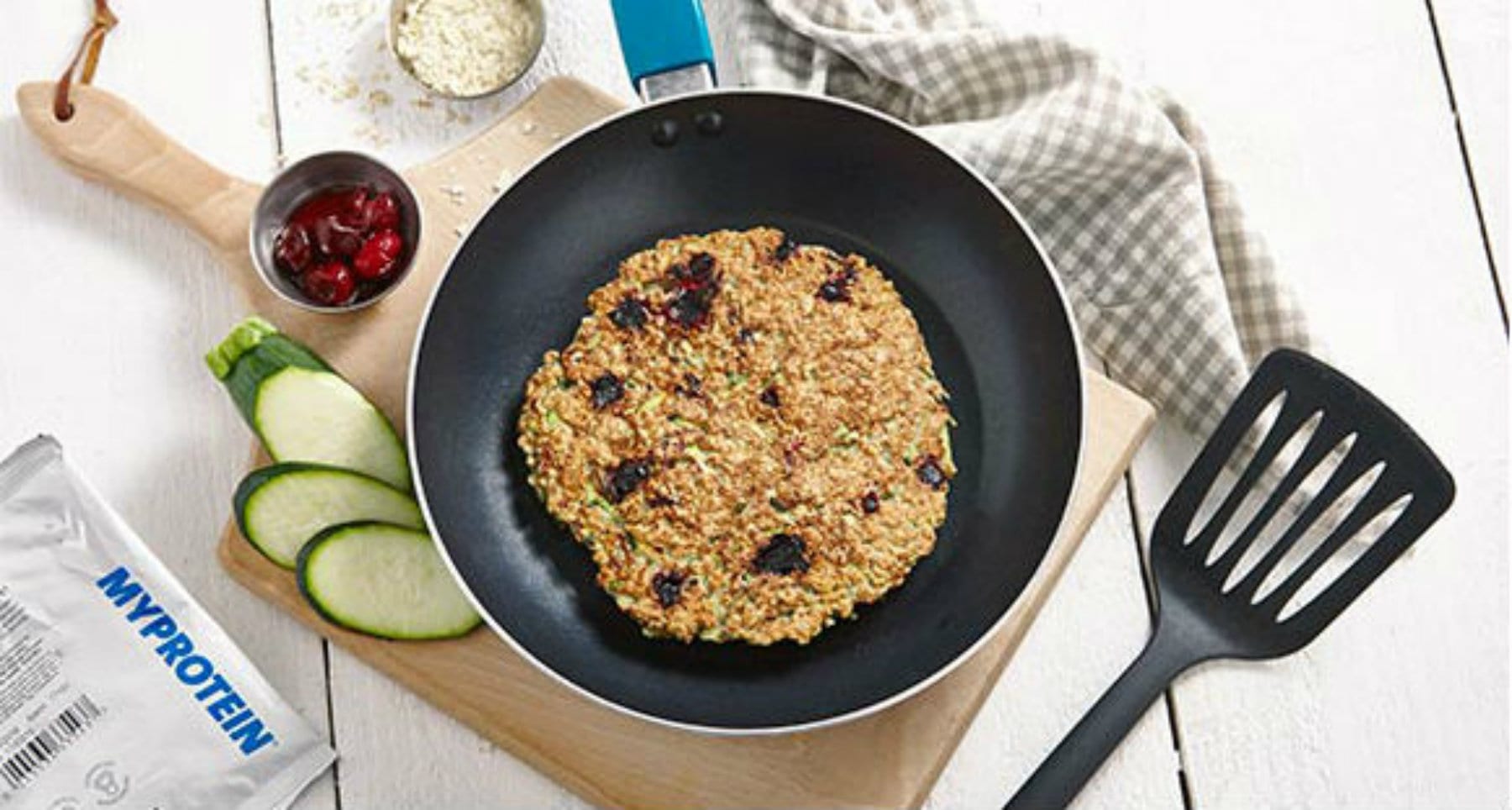 Zoats are what's been missing from your low-carb diet. This pan-fried version makes a super-delicious breakfast, guaranteed to keep you going 'till lunch time.
22g protein per serving.
10. Superfood Protein Oatmeal
Add Chia Seeds to your protein oats for a great source of energy and heart-healthy omega 3 fatty acids, and cacao nibs – brimming with important vitamins and minerals.
23g protein per serving.
11. Vegan Banana Cinnamon Baked Oatmeal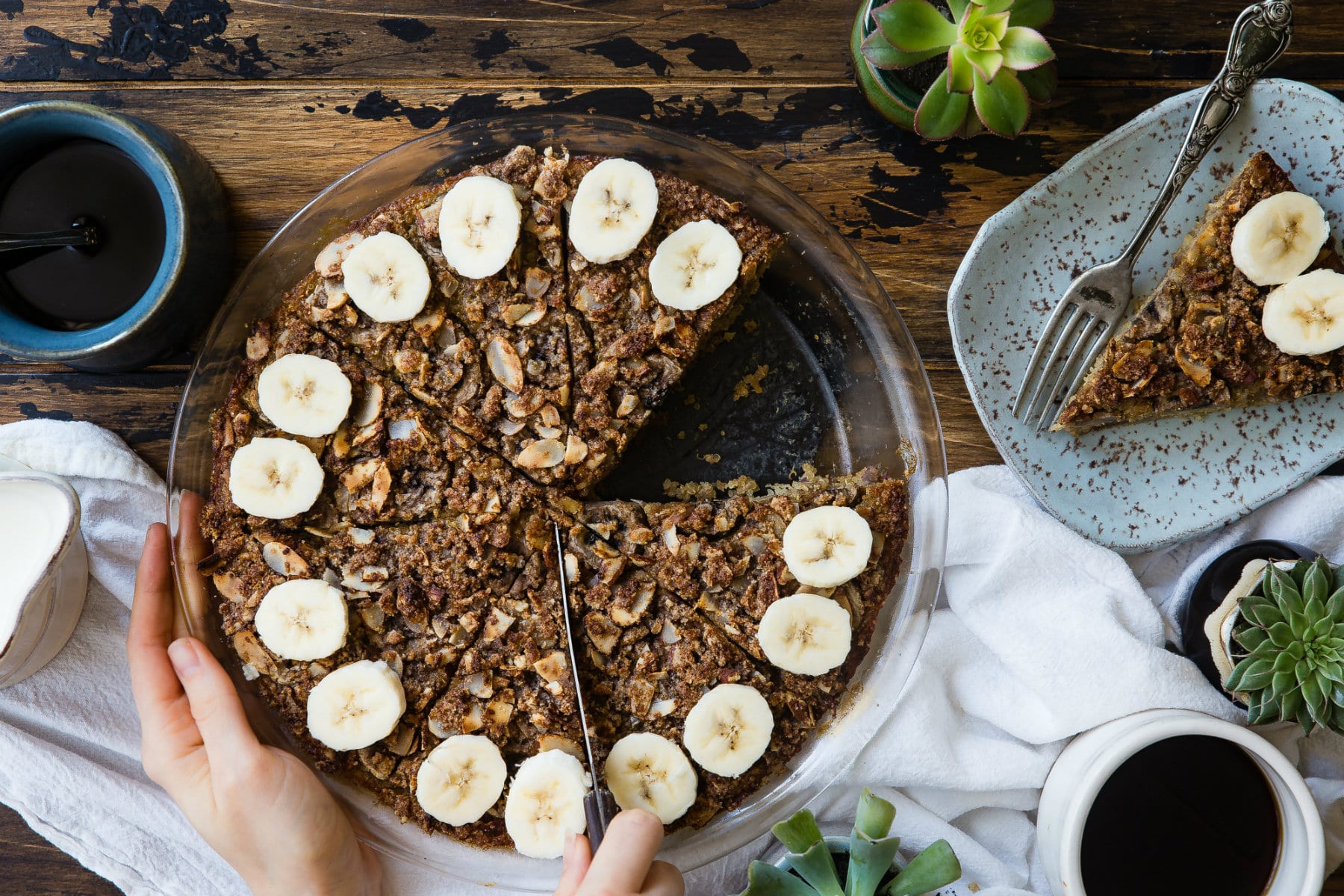 This baked, vegan-friendly oatmeal is super high in protein and brimming with flavor. With this recipe, you can batch prep for a week of healthy breakfasts. Win!
22g protein per serving.
12. Mint Chocolate Proats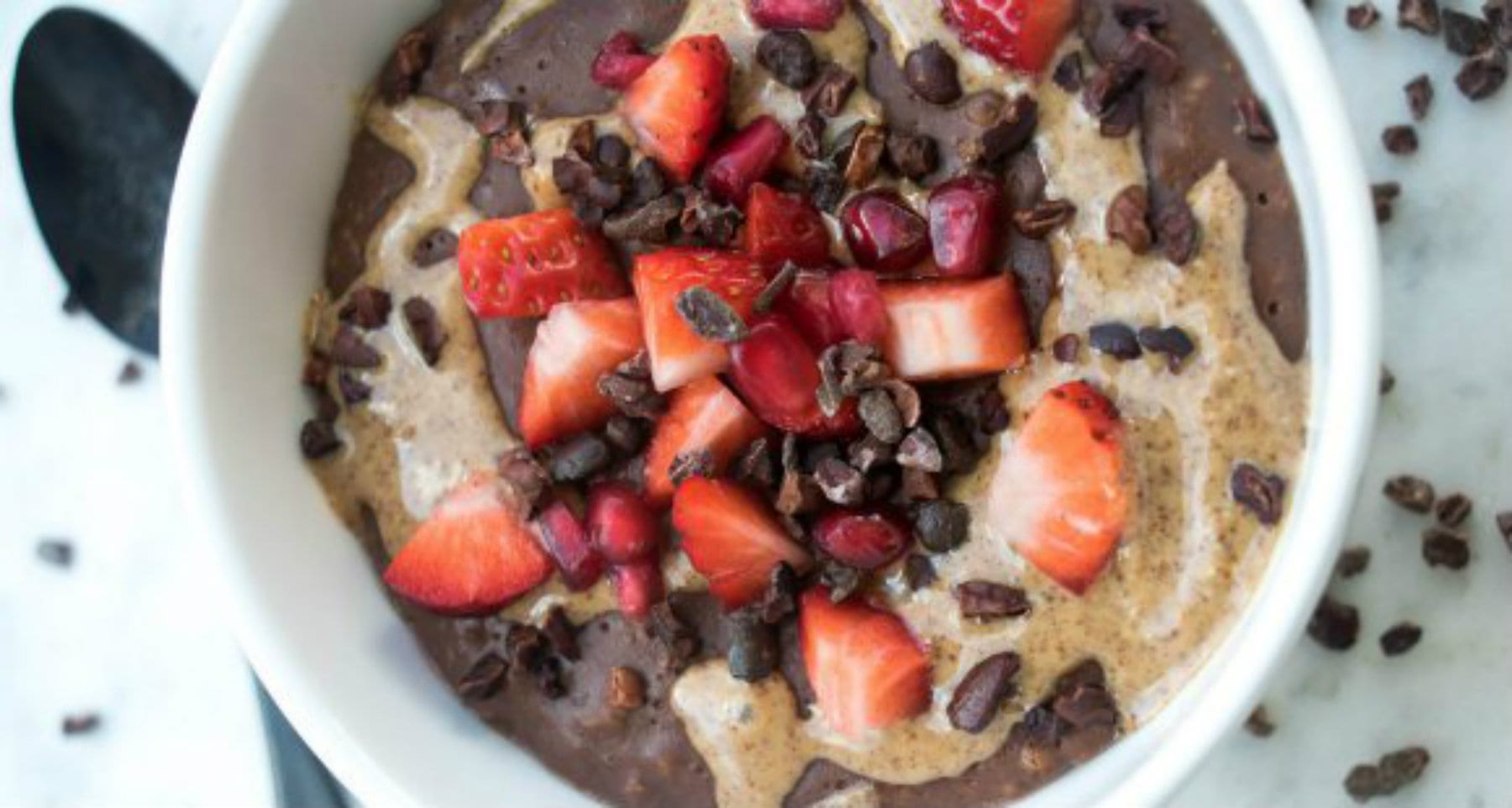 Start the day deliciously with these mint chocolate proats. Check out the super easy-to-make recipe.
22g protein per serving.
---
Enjoy these delicious protein oatmeal recipes? Check out more delicious fitness recipes.