This proats recipe will put an end to mid-morning hunger pangs once and for all.
Your time is precious in the mornings and you need a healthy breakfast, stat, so give this healthy, throw-'em-together proats recipe (protein oats) a go when you have zero patience for morning cooking.
We all know breakfast is one of the most important meals of the day, so going without isn't an option, but dragging yourself out of bed to cook a healthy breakfast is the last thing on your mind when you've already snoozed your alarm 17 times in 1 minute intervals. Well, never fear, these overnight protein oats, or proats as they're better known, are on hand to fix your morning dilemma. They're super filling – keeping your hung pangs at bay until lunch time.
Oats are brimming with beta-glucans – a fiber that slows digestion and keeps you going all morning. By adding a scoop of protein to your oats, your body will release satiety (fullness) hormones, and the oats will also become super-tasty – bonus!
Click to jump straight to the macros.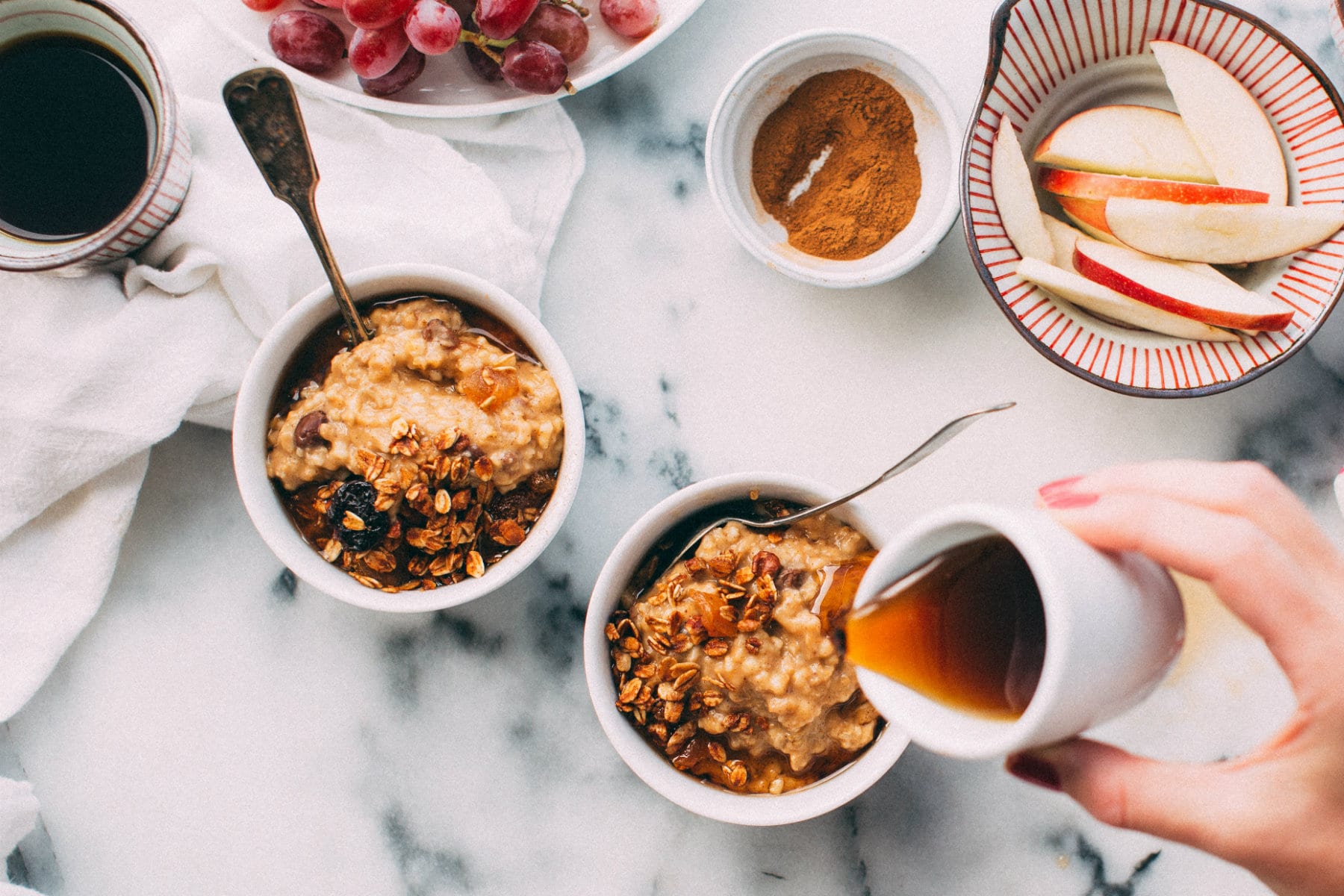 Click to check out more delicious fitness recipes.
Ingredients
50g rolled oats
10g almonds
Handful mixed berries
1 scoop Impact Whey Protein (try Salted Caramel flavor)
100ml milk (of choice)
Method
1. First, mix the rolled oats, fruit, nuts and protein powder in a sealable container or a bowl.
2. Pour the milk over and mix well.
3. Seal the proats with the lid or a little plastic wrap and refrigerate for at least 2 hours or overnight.
4. Wake up happy knowing breakfast is ready!
---
Enjoy this proats recipe? Click to check out more delicious fitness recipes.