This healthy breakfast recipe is the perfect pick-me-up for the most important meal of that day.
When you soak your oats overnight, they turn ultra plumped up and pudding-like, and they also make a deliciously creamy grab-and-go breakfast.
Pair your overnight oats with a scoop of whey (try Cinnamon Roll flavor) or vegan protein powder, a dash of cinnamon and a dollop of peanut butter, or experiment with your favorite flavor combos.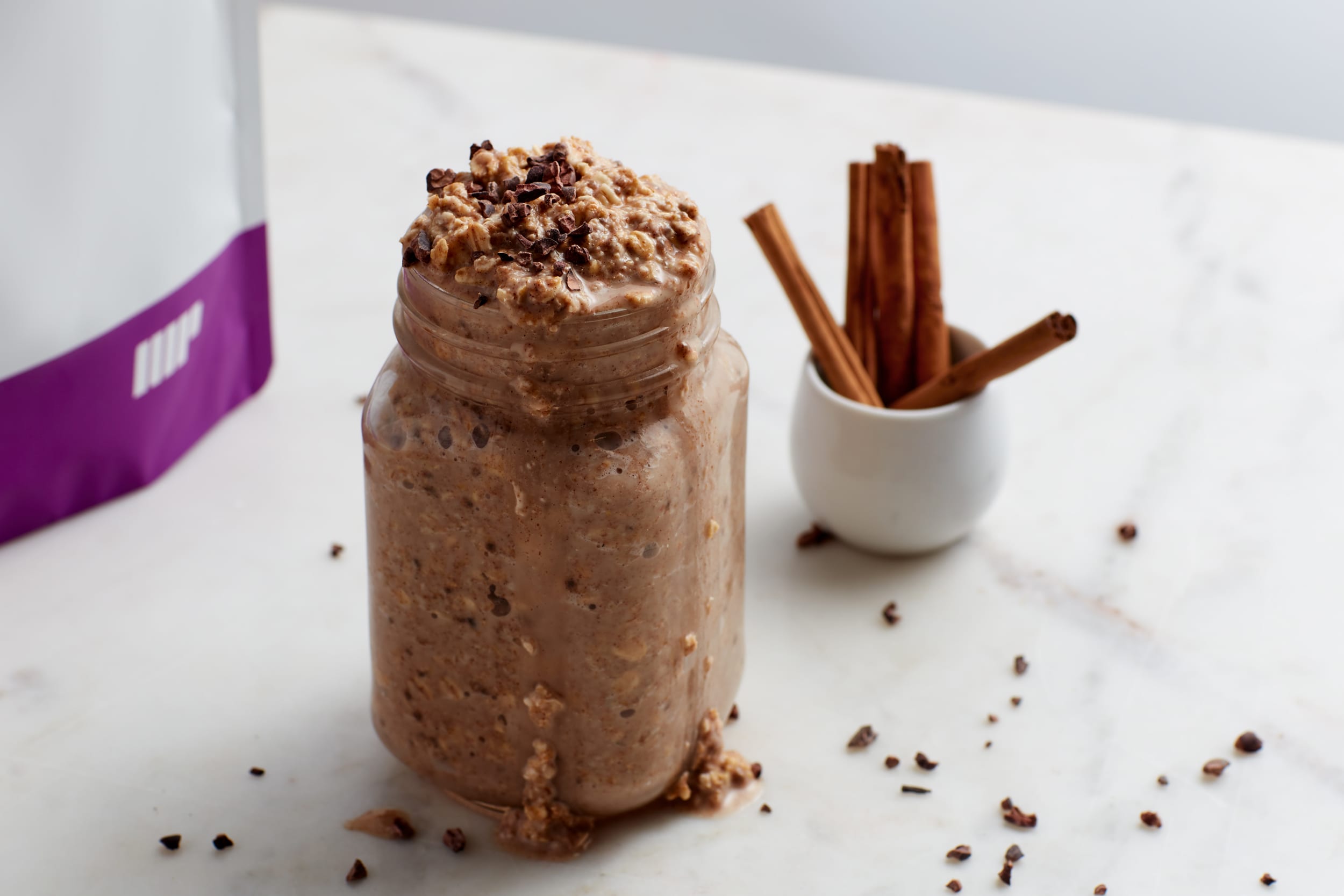 Serves: 1
Ingredients

Method
1. Mix the Greek yogurt, milk, cinnamon, rolled oats, whey protein, salt and peanut butter in a jar or bowl and stir well.
2. Cover and refrigerate for at least 4 hours or overnight, then enjoy your deliciously plump and creamy overnight oats.
---
Enjoy this overnight oats recipe? Check out more delicious & healthy recipes.
---