It might sound like a serious chemical, the kind of which you'd raise an eyebrow at if you found it in the list of ingredients in your food. It should be no different with your gym supplements. Astragin, you'll be pleased to know, is something of a miracle worker when it comes to optimizing your intake of vitamins.
But before you go ahead and make it a part of your diet of supplements, what do you need to know?
What Is Astragin?
Astragin is one of the best natural ingredients that you may be finding more and more in your gym supplements. No wise athlete would take a supplement containing ingredients they hadn't heard of before. So what is astragin?
It is considered a natural catalyst for good health, comprised of elements from natural plants including Panaxnotoginseng and Astragalus membranaceous. Astragin is commonly recommended for amino acids and mineral supplements. For daily use, it is recommended to counter digestive issues.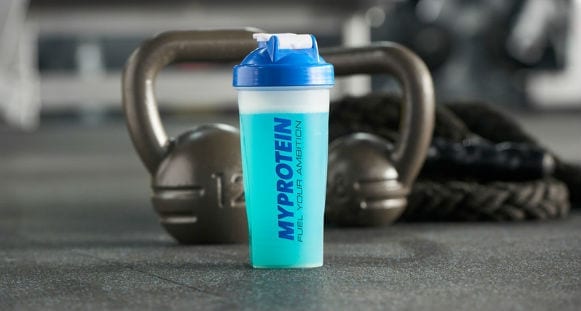 What Are The Benefits Of Astragin?
For all the advice you receive on the importance of taking your vitamins, and the percentages in each tablet or dose that you purchase, you may well wonder how much of it is absorbed into your system. That's where astragin comes in.
Being in your workout supplement, you probably already assumed it wasn't going to be a bad thing. But why is it good, and what's the science of it? The absorption of nutrients in your body is controlled by transporter proteins. These protein compounds are regulated by mRNA, a molecule that receives and encodes a chemical message for protein products.
Astragin increases the "transporters" and "mRNA" in your body, which are chemicals that work out a number of nutrients absorbed into the cells in your intestines. Studies on animals have proven that astragin helps support the lining of your intestine for better overall absorption. It, therefore, works alongside your balanced diet and supplements to see that a number of compounds you digest are received by your body.
Most of the nutrients your body absorbs occurs in your intestine. These include vitamins, minerals and glucose, which travel through your intestines into your bloodstream. One of the reasons elderly people are advised to take astragin is that as a person grows older, the absorption of these highly important nutrients declines and astragin helps to remedy the problem.
Clinical Studies Have Found Astragin:
• Increase amino acid absorption by 62%;
• Increase vitamin absorption by 50%;
• Increase glucose absorption by 57%;
• Increase insulin sensitivity by 38%;
• Increase ATP production by 18%;
• Decrease blood sugar by 19%;
• Improve the plasma insulin concentration;
• Increase glycogen in muscle by 60%.
Astragin increases the L-Arginine & L-Citrulline absorption rate, which naturally helps increase the body's ability to produce HGH Levels and increasing the nitric oxide levels throughout your body's system.
Elsewhere, experts suggest that you may utilise astragin alongside other supplements to help with recovery and even injuries. For example, if your problem is joint aches and pains, combined with joint relief products, astragin will give you the energy you need to finish workouts. Professional athletes are more and more testing the effects of amino acids combined with astragin has improved strength and endurance.