With around 154 million Americans tuning in to watch live sport on TV every month and spending $56 billion on tickets every year, it's clear that the US is a nation of sports fanatics.
But what actually is the nation's favorite sport? And which of our sporting legends have gone down in history as the most-loved? 
Throughout sports history, we've fueled sports rivalries that span different leagues, teams, and decades, with infamous rivalries like Red Sox vs Yankees, Tiger Woods vs Phil Mickleson, and Chicago Bulls vs Detroit Pistons going down in history.
Like our fellow Americans, Myprotein has a passion for all things sport, fitness, and nutrition, which is why we have discovered which sports leagues have us flooding stadiums the most and reveal the nation's most popular athletes by state.
By analyzing ticket sales from Vivid Seats, and Wikipedia search volumes we can reveal an insight into our nation's love for sport…
The NFL is the USA's most loved sports league!
Whether it's NFL or NCAA, football truly is the sport that has Americans rushing for tickets. Looking at the revenue of tickets sold to sporting events in each state, the NFL is the USA's favorite sporting league, with 19 out of America's 50 states spending their dollars to attend NFL games.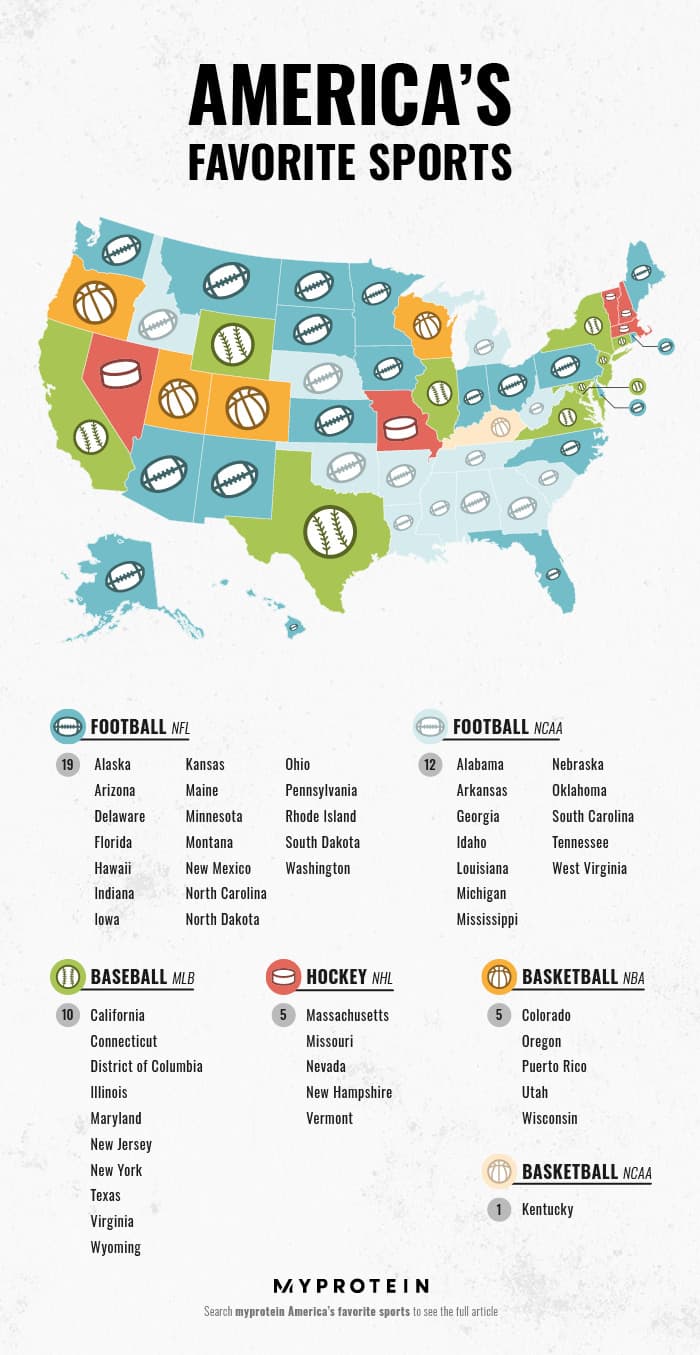 New Mexico, Washington and Florida are just some of the states that love the NFL the most, and states like Nebraska, Alabama, and Oklahoma all choose to spend time at NCAA college games - which figures, since these three states all rank top for producing legendary football players from their colleges!
Baseball and Basketball are closely tied for second and third place, as our ticket sales data from Vivid Seats reveals Americans in California, Colorado, Oregon and Utah are committed to supporting their favorite sports. 
https://www.instagram.com/p/CF94mHZnFYN/
Michael Jordan, Muhammad Ali, and Kobe Bryant all make the State's Hall of Fame
So which of our country's athletes have made it into the hall of fame? Well, by looking at who is searched for the most on Wikipedia, we can reveal the most popular sporting legends from each state across the US. 

It's no surprise that Michael Jordan makes the list for his home state of New York. This basketball giant started his career back in 1984 and - minus a couple of stints in retirement - finally hung up his vest in 2003, a legacy which is unrivaled in NBA history. These days, he's carrying on his dedication to the sport as the proud owner of the Charlotte Hornets.
Fellow Chicago Bulls star, Scottie Pippen, also made the hall of fame, taking the top spot for Arkansas.
https://www.instagram.com/p/Bmb4CnHHgaI/
Float like a butterfly, sting like a bee - boxing hero Muhammad Ali is widely regarded as one of the all-time greats of the sport. So it's no surprise that his incredible boxing career, life, and legacy, has captured the hearts of Kentucky, where he was born in 1942.
Notable mentions in the Hall of Fame include Kobe Bryant, who we sadly lost earlier this year, and  Peyton Manning, the quarterback who spent 14 seasons with the Indianapolis Colts.
We recently looked at which influencers and celebrity trainers were making megabucks online (and showing off their incredible physiques) thanks to super social media followings, and recently launched our partnership with America's youngest pro bodybuilder, Jeff Seid. 
Whether you're smashing goals in the gym, learning how to make all your favorite meals more nutritious than ever, or wanting to look as good as you feel, you can find it all at Myprotein.
Methodology
Sports: We analyzed ticket sales from Vivid Seats for each sport by state to reveal what was America's most popular sport. 
Sports stars: We analyzed Wikipedia searches from 2008 to present for America's best and boldest athletes to find out which is the most popular from which state in America.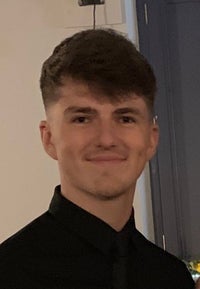 Josh has been involved in sports since a young age. Josh has a passion for football, playing for his local team from the age of 6 years old. He has recently used this passion to help motivate himself to create his own football club, specifically for him and his co-workers. Throughout the years he has developed an interest in boxing and MMA, which he loves to watch regularly.