Need something sweet to warm you up this winter? These Churros Inspired Caramel Baked Oats by @strictlythriving will give you a reason to get up in the morning. Start your day on the right track with a tasty take on a classic treat.
Ingredients
1/2 cup oats
1 scoop

Myprotein pea protein isolate

(sub w/ other vegan/whey protein OR extra oats + 1 tbsp maple syrup)
1/2 tbsp maple syrup (optional)
1/2 tbsp chia seeds
1/4 tsp baking powder
1 & 1/4 tsp cinnamon powder
2 tsp sweetener/sugar
1/4 cup soy/Greek yogurt
1/4-1/2 cup plant/dairy milk (less if using whey, more if using soy)
2 tbsp caramel pudding (sub w/ 15g (~1 tbsp) yogurt + 15g (~1 tbsp) caramel spread)
Instructions
1.
Pour the oats, baking powder, protein powder, yogurt, milk, maple syrup, chia seeds, and 1/4 tsp cinnamon in a blender. Blend till smooth.
2.
Pour 1/2 of the mixture into a ramekin. Pour the caramel pudding into the center of the ramekin.
3.
Pour the remaining oat batter above to cover.
4.
Bake for 20-22 minutes in a 350F/180C preheated oven.
5.
Mix the 1 tsp cinnamon with sweetener/sugar.
6.
Once oats are baked and have cooled down, sprinkle the cinnamon sugar mixture above before serving.
Want more recipes?
READ THESE NEXT: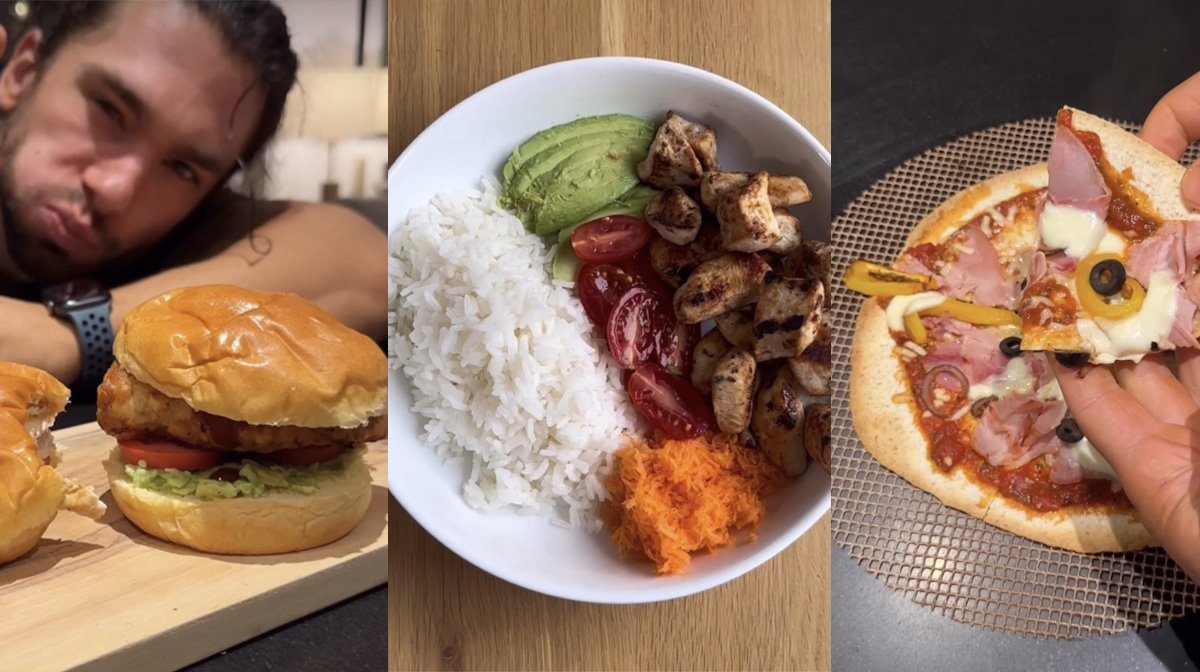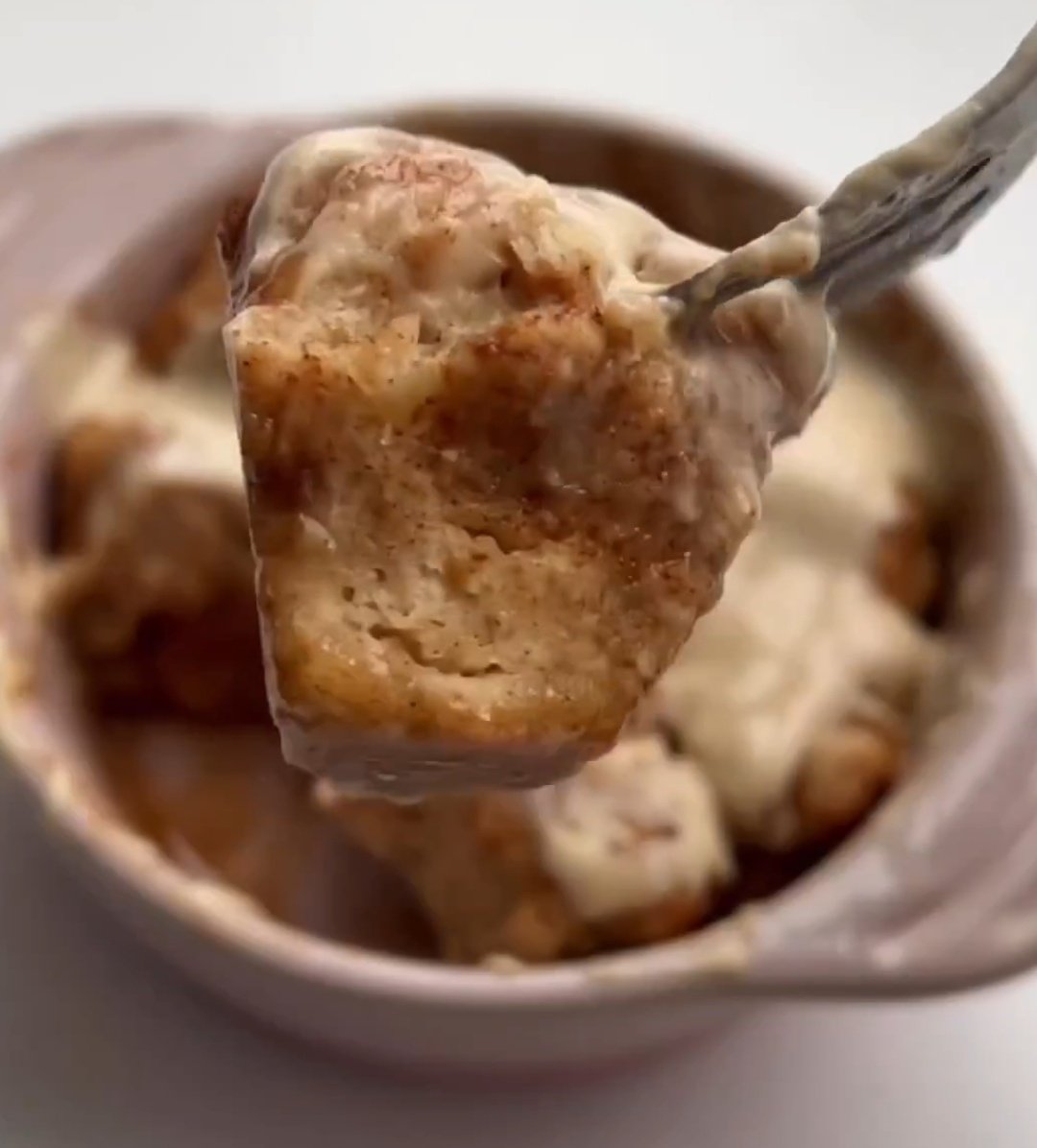 Recipes
Banana Monkey Bread
This banana monkey bread will warm you up on a cold winter day while you get your macros in; enjoy this vegan-friendly version of a classic treat.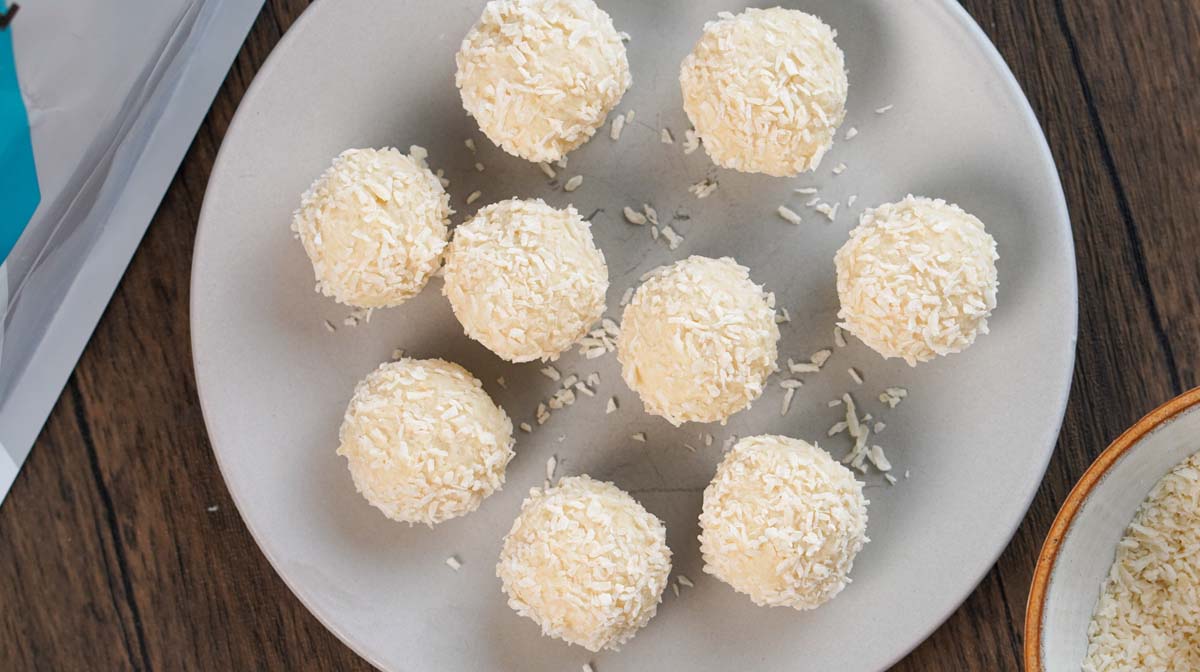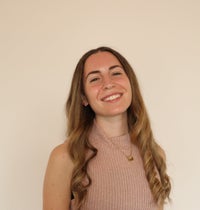 A Rutgers University Honors graduate, Jamie grew up on the Jersey shore and double majored in Comparative Literature and Anthropology in college. Jamie is an experienced writer in the health and wellness, biotech, and eCommerce fields. She loves writing with a purpose and has even written for the Department of Justice.
Jamie became drawn to exercise during her time in university and began to notice the physical and mental benefits of moving your body daily. Today, Jamie enjoys Pilates, light weight training, and going on long walks in nature daily.
Jamie is also passionate about eating right and prioritizing gut health and immunity. She is always trying the next innovation in health and wellness. When she's not writing articles, Jamie enjoys reading, playing guitar, and finding dogs to play with.