Whether you're looking for post-workout fuel or a mid-day snack to curb those unhealthy cravings, we've got two new protein treats without the cheat for vegans and non-vegans alike.
Introducing the Myprotein Layered Bar and the Myvegan Protein Bar, two low-sugar high-protein tools for your routine.
What makes these so special? Here's the run down on both.
Just as convenient as it is delicious, our Layered Bar delivers as an on-the-go protein bar with great taste and athlete-approved nutritionals. Packed with 20g of protein, the layered bar comes with 5 layers making up a Cookies n' Cream flavor.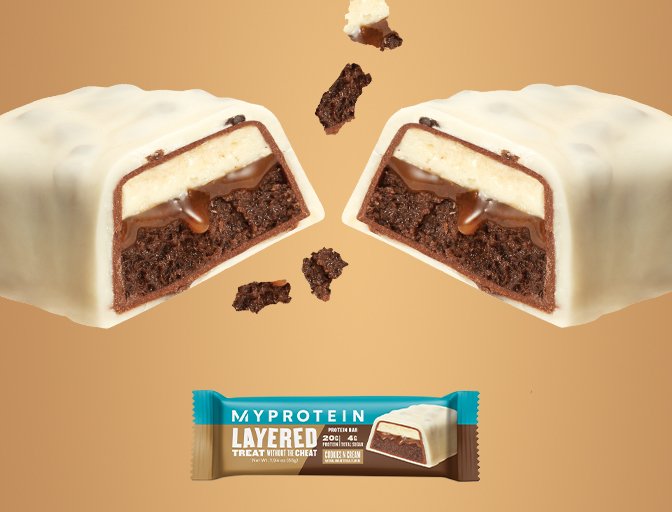 As if that wasn't enough to get your mouth watering, there's only 4g of sugar in this bar so you can indulge in a chocolately snack in a way that's guilt-free. Shop our all new protein bar below.