You've been telling us what you want- something easy that tastes great – a new way to fuel up on-the-go – a treat without the cheat.
We listened. So here it is. Introducing our Protein Cookie and Triple Stack Bar available now in the US. No more binge eating the wrong stuff. Curb those cravings with these healthy snack alternatives.
Triple Stack Bar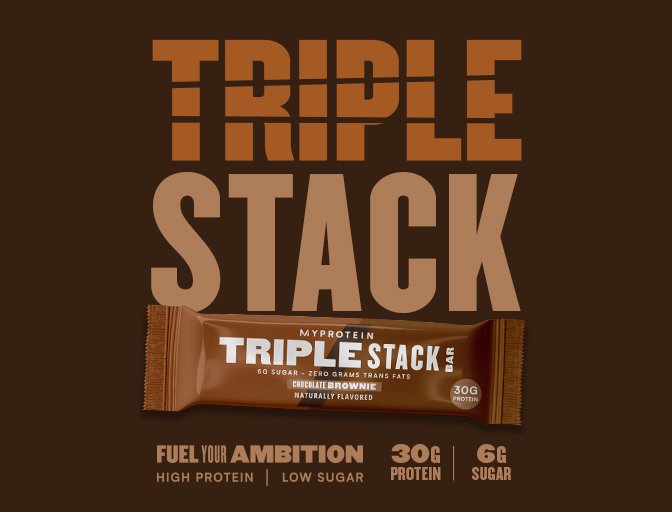 Finding time for meal-prep isn't always easy. That's why you need a meal replacement that tastes downright delicious.
Your new high protein indulgence, the Triple Stack Bar comes in 2 classic flavors – Chocolate Brownie and Peanut Butter.
Deriving it's protein from whey isolate and concentrate, the Triple Stack Bar contains 30 grams of protein per serving along with zero trans-fat making it a nutritional necessity post-workout. A perfect meal replacement for those on-the-go, this protein bar will leave you full and satisfied.
Grab a box and don't leave your house without 3 layers this winter.