Whether you're leaving the house or not, breakfast can sometimes be easily overlooked.
---
Not everyone has the luxury of sitting down for a freshly cooked plate of eggs or bowl of baked oats every morning, we totally get that. Some days it's hard to even get a cup of coffee in between the calls, meetings, and emails — especially if you still have a commute to factor in as well.
That's why these delicious grab-n-go breakfast bars from Niall Kirkland are a game-changer. Simply make up a batch on Sunday night (or whenever you have a spare hour in the week) and you'll be set with 16 fruity raspberry and oat treats to keep you fuelled the whole week through.
Made with natural ingredients, they provide a healthy dose of carbs so that you have the energy to start your day right and face that to-do list. They're also great to have around for a midday pick-me-up or pre-workout boost. Sorted.
Makes 16 bars
Ingredients
Dry:
Wet:
2 eggs
1 banana (mashed)
1 tsp. vanilla extract
125ml milk
To decorate: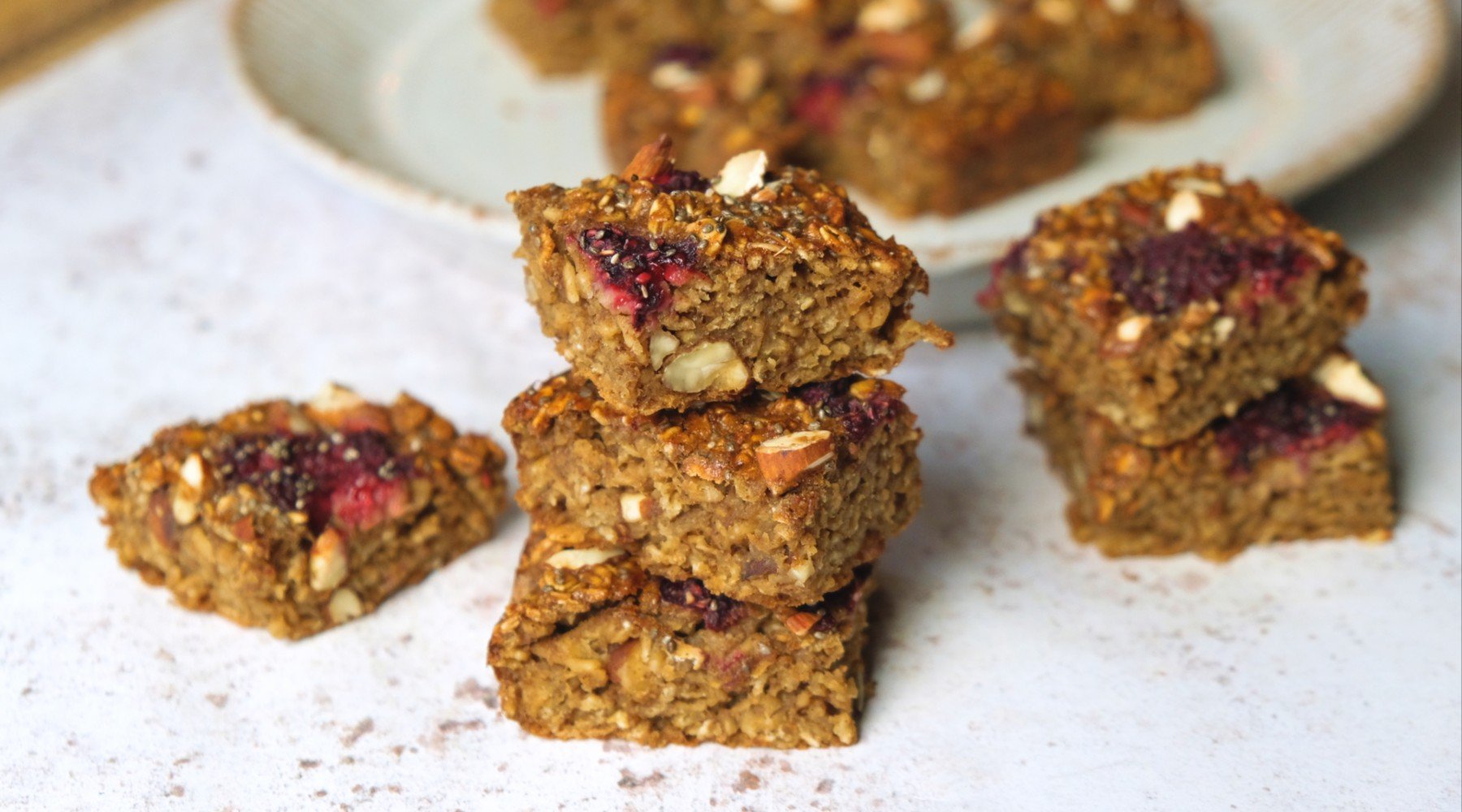 Method
Preheat oven to 175°C/ 350°F.
Add all dry ingredients to a large bowl and mix together until fully combined.
In another bowl, mix together all the wet ingredients until fully combined, then add wet mixture to dry mixture and stir thoroughly.
Transfer to a lined 8×8" baking tray and flatten using a spatula.
Decorate the top with chopped almonds, chia seeds, and raspberries, then bake for 30 minutes.
Once baked, remove and leave to cool before slicing into 16 bars.