It's that time again, time for Myprotein to do what we do best — Black Friday.
We are doing some things differently though. There'll be no pushing or shoving. We don't want panic buying. No, no. This year Myprotein is bringing calm to the chaos of Black Friday.
Meet the Deal Genius. Their first act of calm - extending Black Friday across November. No need to panic if your internet drops out on November 25.
The Genius will be bringing you deals every day for four weeks in November. 28 days of frenzy-free deals. That's sales shopping that really fits around your schedule.
I'm sure you have plenty of questions. But don't worry, we've got all the answers below. Here's all the info on Myprotein Black Friday 2022 so you can chill out, and check out.
Jump to: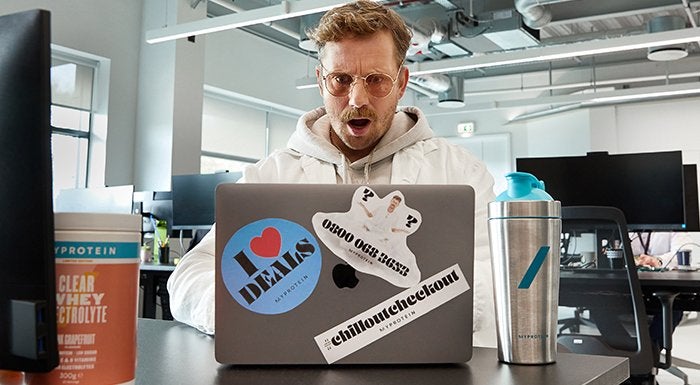 What is Myprotein Black Friday?
Black Friday is traditionally the Friday after Thanksgiving here in the US, the last Friday of November.
This year, we're extending the Black Friday fun to an entire month, with activity from the first of November right through to Cyber Monday on the 28th November.
When is Myprotein Black Friday?
While we'll be running Black Friday activity throughout November, Black Friday itself is on the 25th November 2022. We'll have plenty of deals and discounts all month, but you know we have even more in store for you on Friday 25th.
App-Exclusive Daily Deals
If you're not yet on the Myprotein App, now is the time to hit download.
During November we'll have a week of daily deals only for app users. Expect big discounts on your favorite products — you won't want to miss out, so get the app and get your notifications on.
Exclusive Ambassador Deals
Our ambassadors will also have exclusive discounts on their socials to help save you even more money on our products during November. We can't tell you the details yet … but keep an eye out on ours and their socials throughout the month so you don't miss it.
New products
To celebrate our favorite time of year, we're launching brand new products in November, including supplements and clothing. They're a secret for now, so you'll have to keep your eyes peeled …
Take home message
That was a whistlestop tour, but there's loads going on throughout November here at Myprotein. New products to try, fresh new clothing to stock your wardrobe with, and mega discounts and deals, all guided by our very own Deal Genius to offer you frenzy-free offers.
Be sure to follow us on Instagram, Twitter and Facebook to stay up to date with all things Black Friday. Chill out. Check out.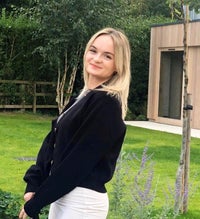 Originally from South London, Monica graduated from the University of Leeds with a degree in Philosophy. After discovering a love for the gym whilst studying, Monica was drawn to weight training which helped her hugely through stressful times as a student. From writing for a popular student site, Monica developed her skills as an author, writing trending feature pieces regularly. She is thrilled to be able to combine her love for writing with her passion for the gym. In her spare time Monica loves to cook, try out new restaurants with friends and explore new walking trails.