Everyone has let their fitness slip after being in and out of lockdowns… The only question is by how much?
Well, there's only one way to find out and that's through some fun fitness challenges. To test your endurance, strength, and cardio, we want challenges that are simple to set up, difficult, and measurable.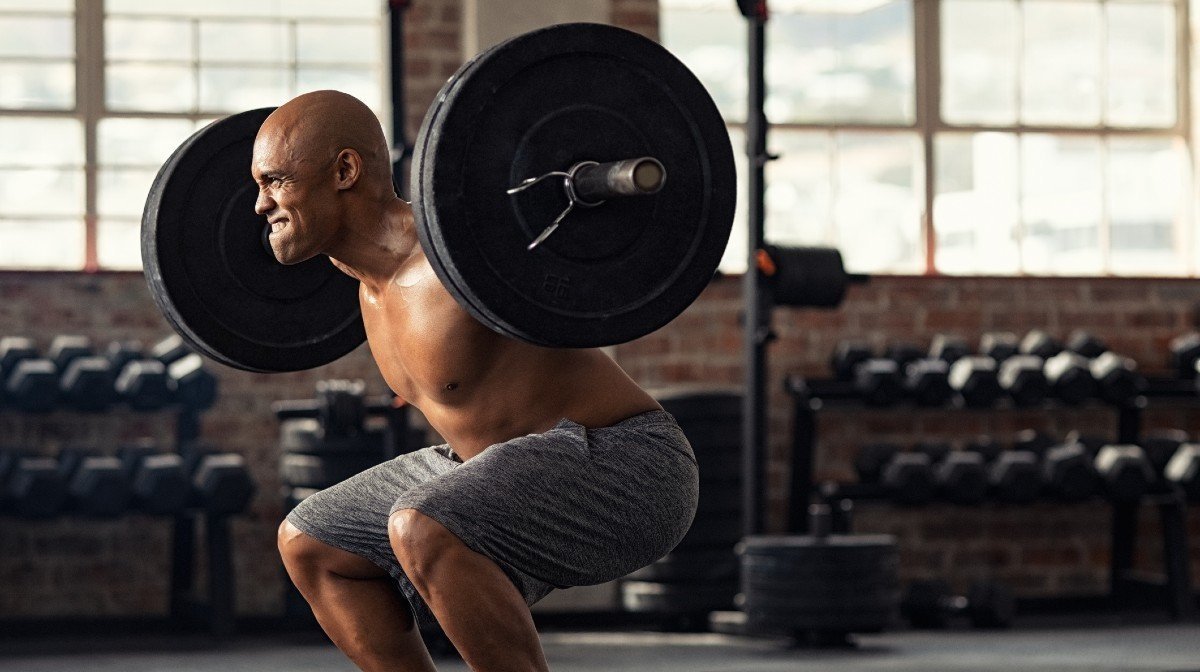 Benching your bodyweight
The bench has always been a standard test of strength and since it's not the easiest to substitute outside of the gym, and now we're reunited with the bench, there's no better time to try it.
According to general strength standards, benching your bodyweight could put you at novice-intermediate level of strength depending upon your bodyweight.
Try it out and see what your strength is after some time off. Just remember to be safe on the bench, use proper form and warm up towards your target weight. Start small and work your way up safely.
After you've done the bench (or if benching isn't your thing), you can note down how you've done and work out achievable goals as you keep on training.
The Cooper Running Test
How fast can you run in 12 minutes? It's time to find out.
Designed by Kenneth H. Cooper, the Cooper 12 minute running test dates back to 1968. It measures a person's cardiovascular health and their VO2 max (maximal oxygen uptake).
VO2 max is the most oxygen someone can use while exercising intensely and the Cooper test measures this metric based upon how far you can run in 12 minutes.
The results depend upon your gender and age but, in general, 2.2km is considered good for women in their 20s; 2.4km for men. So go and run for 12 minutes straight and measure the distance.
After doing your 12 minute run, you can calculate your VO2 using an online Cooper test calculator. It's a solid test of fitness with decades worth of use and is even implemented into some military tests, so definitely a solid fitness challenge.
US Air force fitness test
The US Air force fitness test is a good simple way of testing your fitness level to a military standard. As part of the test, you have to do 1 minute of push-ups, 1 minute of sit-ups, and a 1.5 mile run.
These are the minimum standards for men to pass the test:
45 push-ups in 1 minute
50 sit-ups in the 1 minute
Completing the 1.5 mile run (2.41km) in 11:57 minutes.
For women, the minimum standards are:
27 push-ups in 1 minute
50 sit-ups in 1 minute
Completing the 1.5 mile run (2.41km) in 13.56 minutes.
Think you could join the US Air force? Give it a try like @Mattdoesfitness and his girlfriend have done as a couples workout.
Push-up Challenge
A lot of us probably challenged our friends to a push-up challenge growing up. Well, the time has come to give it another go.
We might have been doing push-ups at home but they are still a classic test of fitness that lets you know how strong you are. For a 20s male, 30+ push-ups in one set is good to shoot for. For a 20s female: 23+. If you want to mix it up, try this push-up variation and challenge yourself even more.
Vertical Jump Test
This challenge is to test the power of your legs — specifically your glutes, hamstrings, and quads. This one is easy to set up too: you will just need a wall, a measuring tape and maybe some chalk or someone to help measure your distance.
Just stand next to a wall and reach your hand as high as you can, and mark or remember how far it is up the wall.
After that, jump as high as you can, reach your hand up, and mark or remember how far it goes up the wall. Measure the distance between the two points and you have got how far you can jump.
For excellent status, the guys should aim for >28 inches, girls should aim for >24. So go start jumping.
This Yoga Pose
Myprotein has a challenge for all you yogi masters out there: doing this yoga pose. It will be a good way to see if you still have that flexibility. Try those old yoga poses you might not have done in a while and get back to being zen again.
Take home message
Test your level of fitness and try some fitness challenges to see how fit you are after lockdown. Hopefully you do better than you expect. Don't worry though if you have lost some strength, endurance or cardio during lockdown (most of us have!) — after you find out how much, that's when you can start regaining it.