It was reported earlier this year that almost 10 million Americans are now vegan, and although this is only a small percentage of the population, the numbers keep rising as more people are living the plant-based life.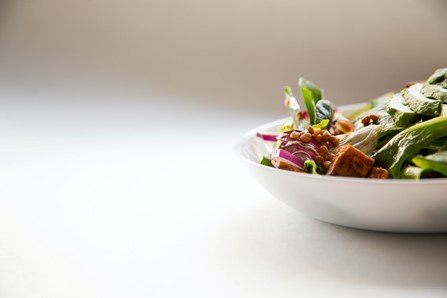 Here at Myprotein, we're passionate about people following the diet that suits them and are committed to ensuring everyone has the tools they need to hit their fitness goals.
As veganism is becoming a top trend in the fitness industry, our aim is to help you on your journey and improve your lifestyle, and we're constantly looking at ways to do that; whether that's offering a range of vegan products, recipes, or just advising the essentials of how to live your best meat-free life.
To celebrate World Vegan Month, we wanted to find the best vegan eats in the country. As the current worldwide situation means traveling anywhere is off the table, we've put together a guide on which states are the most vegan friendly and the best restaurants when it comes to getting your plant-based takeout fix.
New York is best for plant-based diets!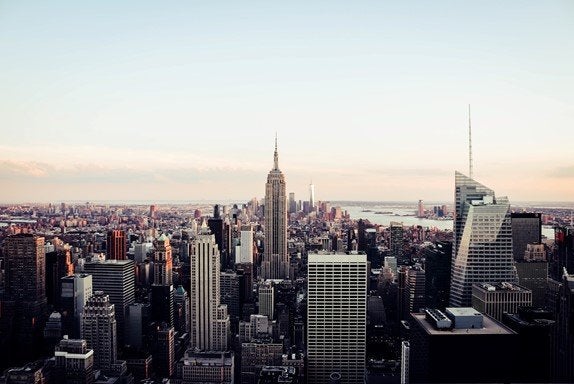 Formerly the culinary capital of the world, it's no surprise to see the Big Apple topping the list, offering 527 vegan restaurants from Thai and Indian to dedicated plant restaurants. In fact, an incredible 40% of all takeouts in the city offer a herbivore alternative! 
To find the top states, we've analyzed TripAdvisor data to see which of the most populated cities offer the most vegan takeout and delivery options. So which other states made the top ten?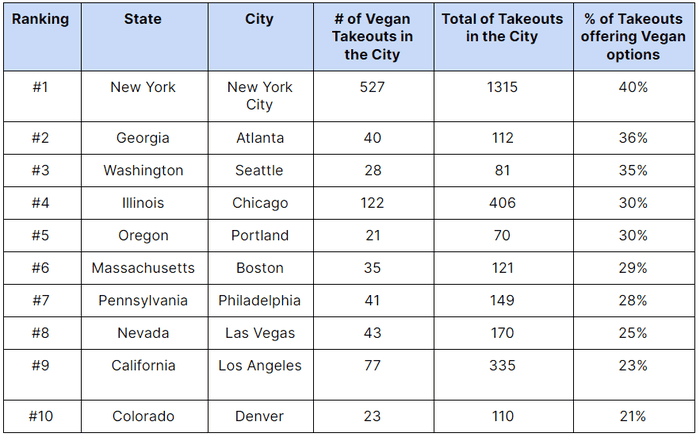 Also at the top are Atlanta, Georgia, and Seattle, Washington - with both cities having a third of takeouts offering vegan options. 
Illinois, Chicago, and Oregon, Portland also have a high number of vegan choices for residents, as Chicago offers a variety of 122 restaurants to choose from.
Los Angeles, California also made the top list with an incredibly high number of vegan options, but the city just missed the top spot as this only made up 23% of all restaurants in the city.
The ultimate vegan takeout tour
Traveling for the adventurous eater isn't that easy right now, with plenty of restrictions in place to stop you from getting your foodie fix. Based on Tripadvisor reviews, we've found the best-rated takeout and deliveries in each state with vegan eats on the menu, helping you to discover a new hometown favorite.

This ultimate plant-based tour can guide you to the best vegan eats in the country once the world gets back to normal.
The 10 best vegan take-outs in America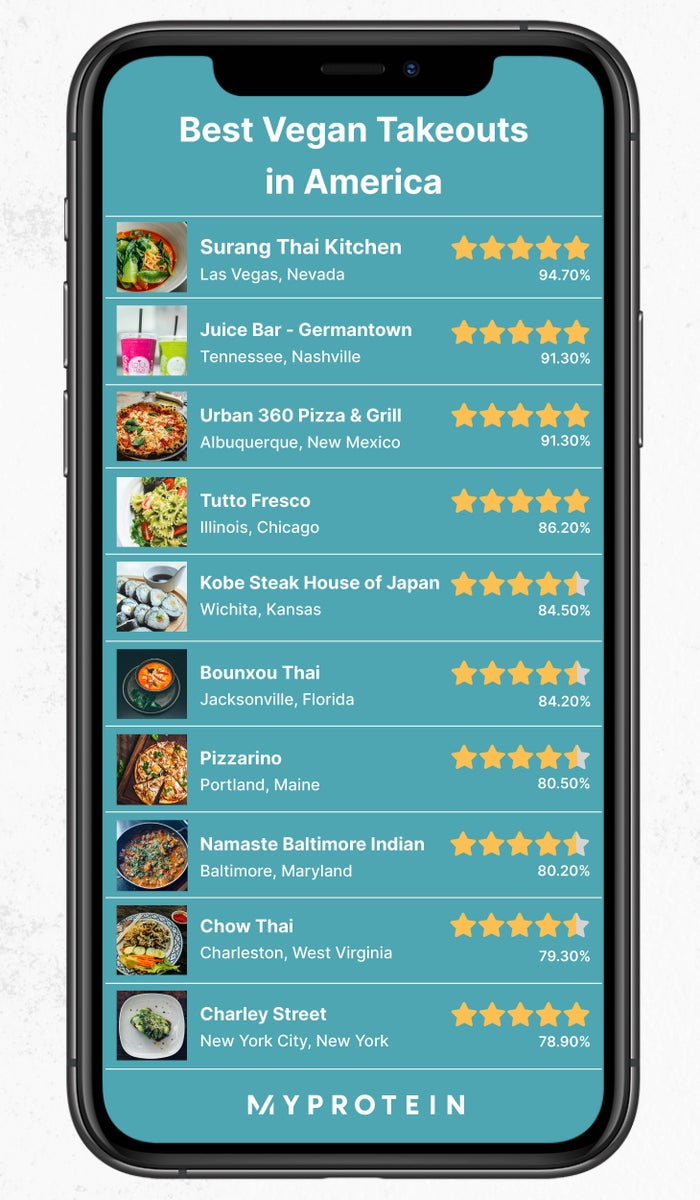 #1 Surang Thai Kitchen - Nevada, Las Vegas
The Surang Thai Kitchen boasts an incredible 94.7% 'excellent' rating on Tripadvisor, meaning local vegans clearly love what's on the menu. Offering a spicy mix of vegetarian and vegan Asian cooking, the heat of Nevada will only be matched by the heat coming out of the kitchen. 
#2 Juice Bar - Germantown - Nashville, Tennessee
With a 91.3% 'excellent' rating, Juice Bar has Nashville's juices flowing. Known as 'the best smoothie place in Nashville,' this healthy food venue is well worth a visit for food that tastes as good as it will make you feel. 
#3 Urban 360 Pizza, Grill and Tap House - New Mexico, Albuquerque 
You wouldn't look at the pizzas here and think 'vegan food,' but with 91.3% 'excellent' ratings and a huge menu on its side, it's clearly a place vegans love. For delicious plant-based, there's nowhere better than Urban 360. 
#4 Tutto Fresco - Illinois, Chicago 
This Italian bar and restaurant serve up much more than just a mean carbonara. The vegan options there are mouthwatering, and with 86.2% 'excellent' ratings on Tripadvisor, we clearly aren't the only ones getting tempted to put in an order. 
#5 Kobe Steak House of Japan - Wichita, Kansas 
You don't often think of steak houses as being vegan-friendly, but Japan is famed for its meat-free dining. The tastes of Asia here are good enough for an 84.5% 'excellent' rating, so don't be of the name and tuck into something a lot more fresh. 
#6 Bounxou Thai - Jacksonville, Florida
Nestled amongst the bustle of San Jose Boulevard, this hidden gem is a paradise for all things Thai food. Bounxou Thai is ranked the very best for takeout in the state with a rating of 84.2% - with some of its happy customers calling its offerings 'heaven on earth'. 
#7 Pizzarino - Portland, Maine
Let your fears of vegan cheese be gone! This cocktail and pizza joint proudly offers its vegan mozzarella as a dairy-free alternative on all its pies, so everyone can find the dish for them. With a wide variety of options, this Italian treasure has an 80.2% rating!
#8 Namaste Baltimore Indian Cuisine - Maryland, Baltimore
It's easy to get vegan Indian food, but it's not always easy to find good vegan Indian food - and Namaste Baltimore Indian Cuisine is nailing it. With a range of plant-based options in all areas of its menu, this family-owned restaurant is raking in the top reviews with a current rating of 80.2%.
#9 Chow Thai - Charleston, West Virginia
The small but mighty menu of this homegrown hero restaurant keeps the vegans of Charleston coming back for more year on year! Earning itself a 79.3% ranking, Chow Thai really knows how to please the crowds with its classic dishes and attention to dietary specifics. 
#10 Charley St - New York City, New York
Any restaurant in New York City is going to have some hot competition, but this sustainable, dietary-aware eatery has come up top. Serving colorful food on an ever-changing menu, made with locally sourced ingredients, Charley St is really working hard for its 78.9% excellent rating.
Want vegan treats even closer to home?
It's hard going out at the moment, so let us bring the vegan tastiness to your door. Our vegan protein blend is packed full of everything you need for the ultimate animal-friendly workout. You don't need to harm a beast to turn into one yourself. 
From snacks to protein shakes, check out our full vegan range.
Methodology
We analyzed TripAdvisor data to find which of the most populated city in each state offers the most vegan takeout and delivery options. This has highlighted the 'most friendly vegan states' by analyzing how many of their restaurants offer vegan options/ are completely vegan. 
References: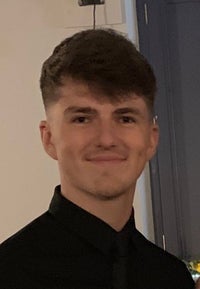 Josh has been involved in sports since a young age. Josh has a passion for football, playing for his local team from the age of 6 years old. He has recently used this passion to help motivate himself to create his own football club, specifically for him and his co-workers. Throughout the years he has developed an interest in boxing and MMA, which he loves to watch regularly.