For those looking to take their routine to the next level, our PRO Range fits the script.
With proteins like THE Plant Protein and THE Whey and pre-workout supplements like THE Amino Energy and THE Pre-Workout, our PRO Range is stacked with high performance tools for success.
But this range just got a whole lot better with the introduction of THE EAAs, our most effective blend of amino acids yet.
Here, we introduce you to the newest addition to the PRO range as well as the classics that compliment it.
Complete with 130mg of potassium, 500mg of Vitacherry sport, and all 9 essential amino acids, THE EAAs is designed to help you build and repair muscle while reducing muscle soreness.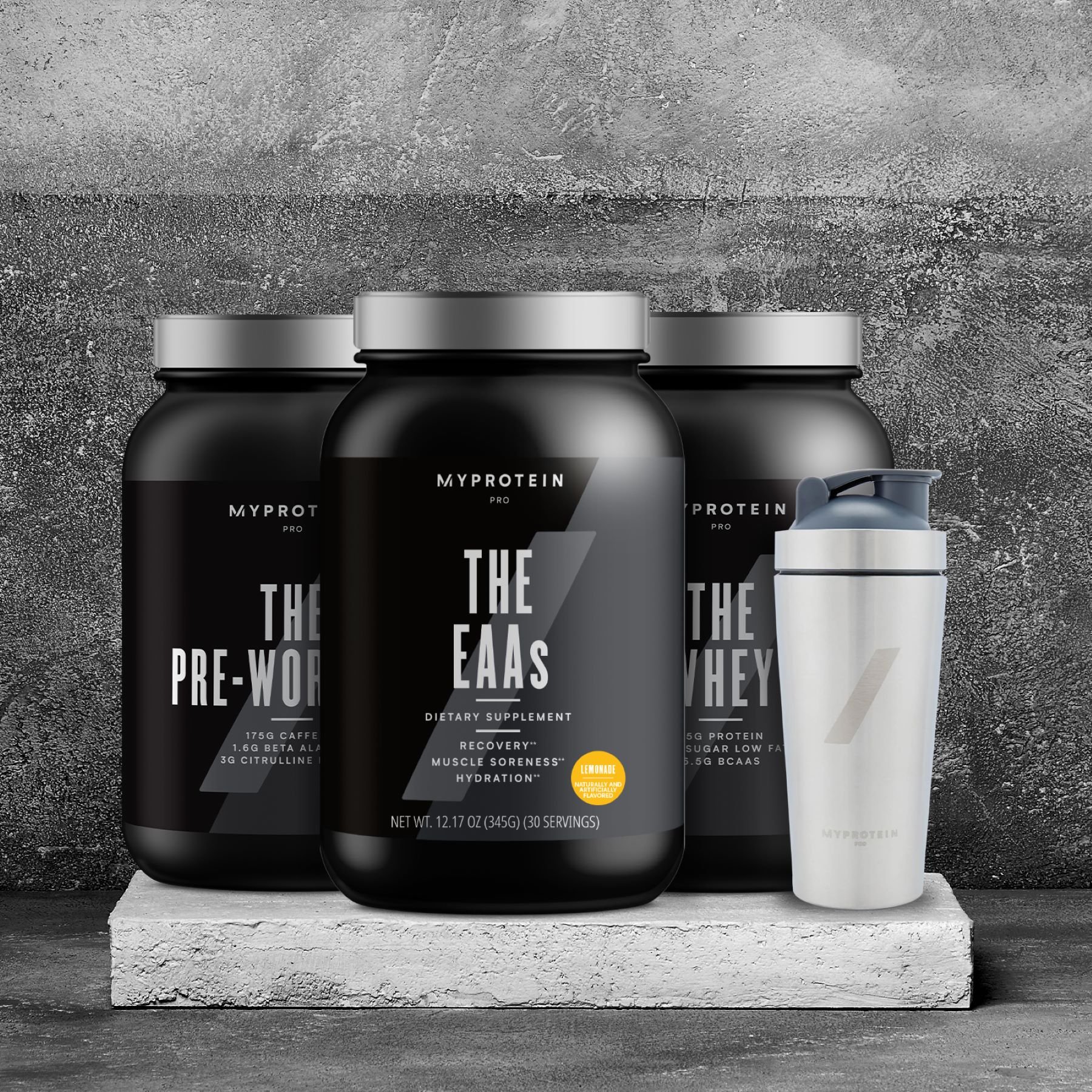 We spoke to Gareth Gray, Head of New Product Development, about our latest innovation.
"THE EAAs is a product we are hugely excited about, and a great example of us taking an industry trend to the next level. Keeping the PRO range core principles of efficacious dosing, clinical support and transparent profiles with the highest quality."
While these amino acids are essential, they're not necessarily natural in your body.
There are 20 amino acids that make up the proteins in our body. However, only 11 amino acids can be produced naturally; 9 are obtained from our diet.
Adam Bender, our Head Product Technologist explains more.
"Out of the 20 amino acids necessary for life, there are 9 "essential amino acids" that can't be produced by the body alone. These need to be consumed through our diet and are crucial to elicit a muscle protein synthesis response after exercise.
This product contains over 7 grams of essential amino acids, which will help muscles recover after a strenuous workout. The EAAs also have 50mg of tart cherry extract, which has been shown to decrease inflammation and oxidative stress."
If you want to recover faster and build muscle quicker, this is the post workout tool you need. Shop all flavors below.