Coffee not doing the trick anymore? Hate the effects of pre-workout stimulants? Lucky for you, our latest addition to the Myprotein PRO Range provides a powerful alternative to standard coffees and pre-workouts.
Introducing THE Coffee Boost — a nootropic blend of dynamine and caffeine sure to supercharge your morning routine.
Packed with 75mg of Dynamine® and 150mg of caffeine derived from instant Colombian coffee, THE Coffee Boost has been designed to help boost your energy, mood, and focus with each scoop from it's instant coffee tub.
Recently, we sat down with Myprotein product technologist, Adam Bender, to discuss the benefits of this PRO Range powerhouse.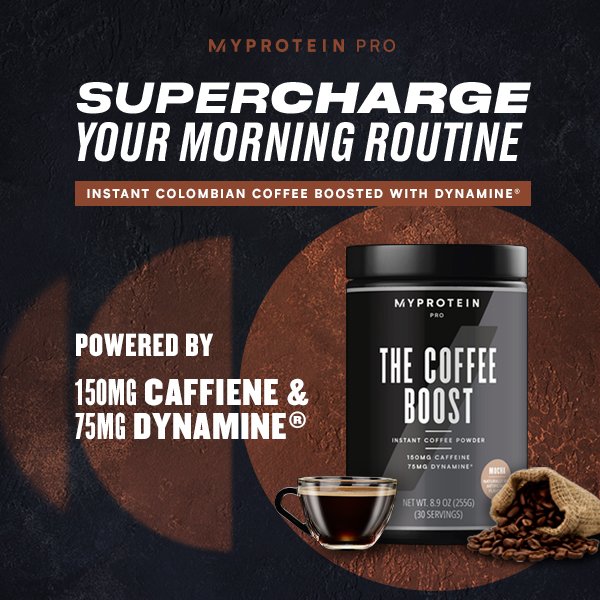 Why choose THE Coffee Boost over regular Coffee?
Unlike your standard cup of joe, the inclusion of Dynamine® in THE Coffee Boost helps prevent "the crash" along with any jittery feelings.
"It's structural similarities to caffeine give it similar effects without the jitters and other stimulant related effects. Like caffeine, Dynamine® blocks adenosine binding, which prevents fatigue and tiredness. The combination of caffeine and Dynamine® gives a smooth energy increase without jitters that are normally associated with consumption of caffeine alone." says Adam.
What Are The Effects of Dynamine? How Does it work?
While most coffees have a habit of promoting jitters along with negative after-effects like "the crash", THE Coffee Boost ensures sustained energy and focus in a way that's smooth and long-lasting.
In addition, it's nootropic makeup helps boost your overall mood readying you for whatever life throws at you. Here, Adam explains just how and why.
"Dynamine® may amplify feelings of energy, mood and focus by activation of dopamine receptors, and inhibition of adensoine receptors. This is all done without a significant increase in heart rate or blood pressure. The combination of Dynamine® and caffeine will give increased enery, focus and mood." says Adam.
How to use THE Coffee Boost instant coffee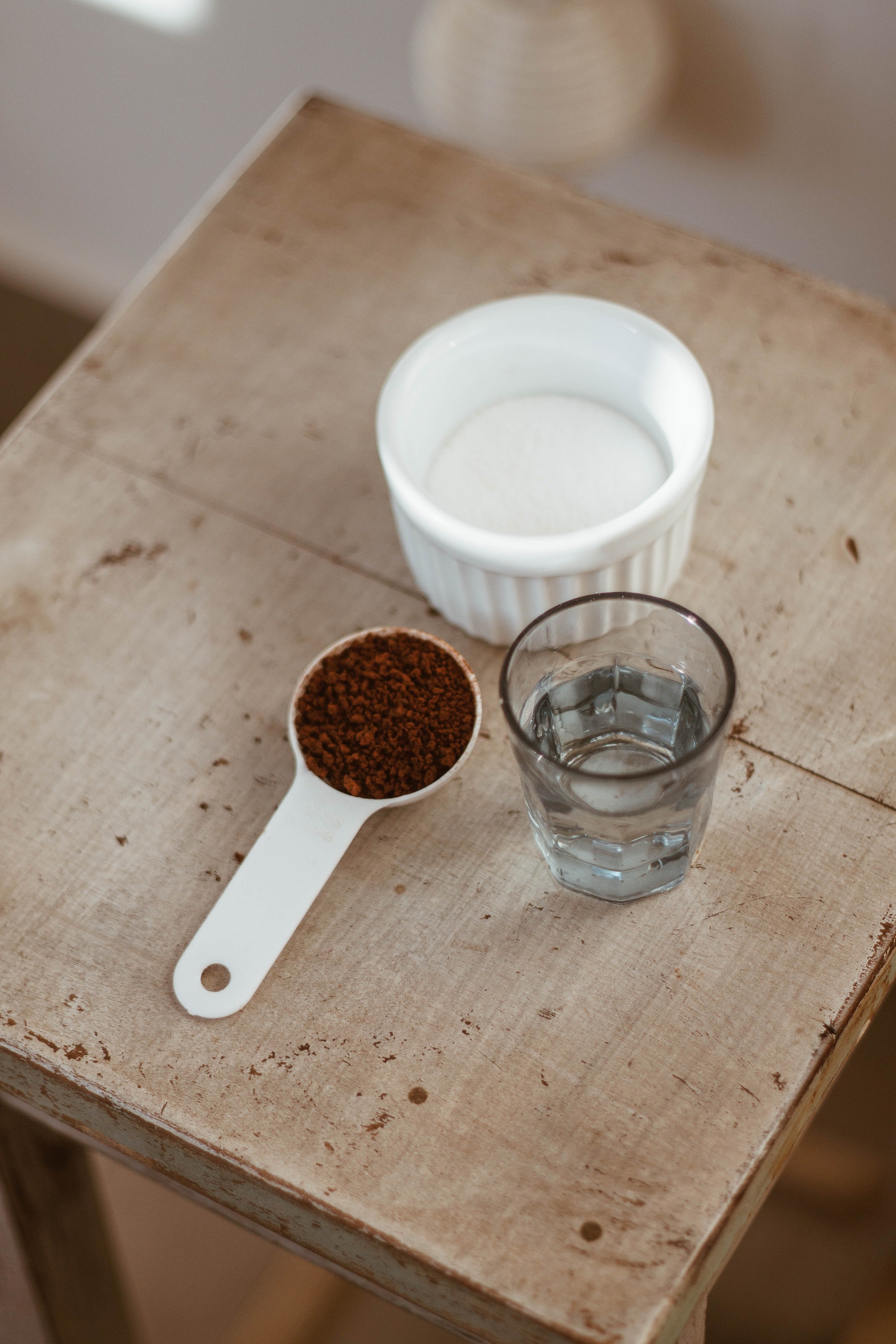 THE Coffee Boost is a Colombian instant coffee powder.
Like any instant coffee, simply scoop out servings of THE Coffee Boost and add to a cup of hot water or cold if you're more of an iced coffee person. Give it a stir and you'll be good to go!