Don't let the recent string of warm weather fool you – we're still in the midst of flu season.
To protect yourself against the harmful bacteria that circulates this time of year, you should be taking the correct supplements to keep your immune system firing on all cylinders. While the flu most easily affects those with a weakened immune system, lots of you aren't taking any vitamins at all.
In fact, although over half of all Americans regularly take vitamins, 60% of young adults aged 18-29 don't take any vitamins according to recent national polls. 1
If that's you, no worries. We've got lots of beneficial vitamins and minerals to choose from in our Myvitamins range. Here, we take you through our best vitamins for everyday use.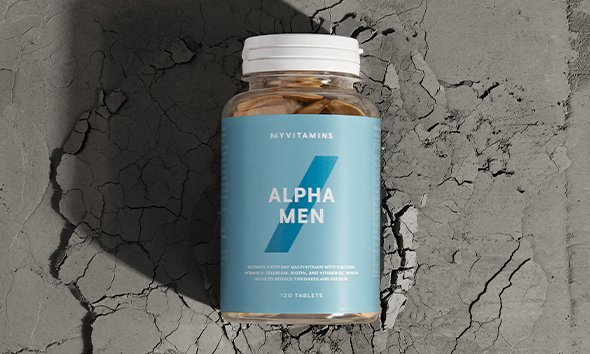 An all-around essential for your overall health, our Alpha Men Multivitamin comes complete with vitamin A, C, E, and B12 to keep energy levels high as well as selenium to help aid your immune system.
Available in two large volumes, the Alpha Men Multivitamin offers sustained energy and immune support in a way that's super convenient and easy to use.