There are so many different protein powders out there – whey, casein, pea, soy – how can you possibly decide what is best for you and which protein powder you should be using? If this is a problem you're facing then good news, you're in the right place to find out what you should be using. Let's find out what protein powder you should be spending your money on.
Do You Lift?
When choosing the right protein powder you need to know what your goals are. If you go to the gym and lift weights then the protein powder you need is different for those of us looking to lose weight. If you're lifting weights then you're breaking down muscle fibers meaning you need a fast absorbing protein after your workouts to aid recovery.
So for your female weightlifters, the protein you need is whey.  
Why Whey?
Whey is the perfect post-workout protein if you've been in the gym lifting, pulling or pushing weights. Whey protein is absorbed quickly by the body meaning you protein will reach your muscles fast and help your body recover and develop lean muscle tissue.
Each 30g serving of whey protein contains upwards of 80% protein content, depending on which product you choose.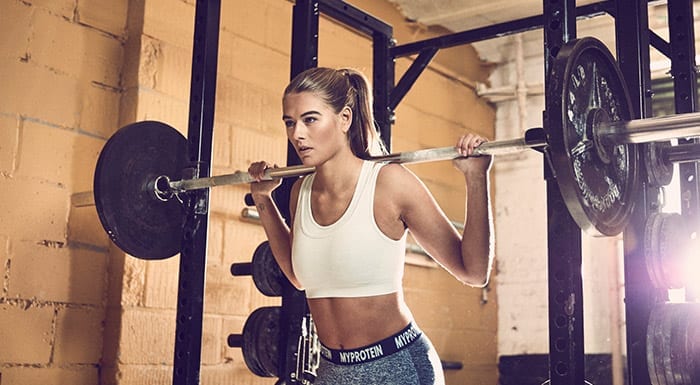 What Whey?
There are a number of different Whey Protein products, so let's have a look at what there is and then you can make your own decision on which whey protein you think is best for you:
This is the staple product of the Myprotein whey protein range. With over 80% protein per serving this is a great protein powder to take post workout to help aid recovery. It comes in a great variety of flavors meaning you can find a great tasting post workout shake. Each serving also contains 2 g of Leucine, which aids in protein synthesis helping your muscles to recover and grow.
If you are lactose intolerant then never fear, you can use Whey Isolate, which contains over 90% protein per serving alongside low fat and low carbohydrate content to promote the growth and maintenance of lean muscle.
This is a slightly more pricey whey protein product, but for good reason. This unique formula contains pre-digested enzymes, which is a good thing trust us! This leads to even faster absorption of the protein, which aids muscle recovery and growth. Each serving contains over 25 g of protein with only 0.5 g of fat and 1.6 g of carbohydrates (per 30 g serving). This really is a great protein for promoting lean muscle growth.
The only downside is the flavor, as it is only available in Unflavored. This means it has quite a bitter taste, but if you can stomach it then there really is no better whey protein post-workout.
This Diet Blend™ protein powder has been developed specifically for women looking to lead a healthy and active lifestyle. This is a high protein shake, with over 20 g per serving and just 96 calories. There's a variety of great tasting flavors, so you can find the one that suits you.
Discover the power of plants with our Vegan Protein Blend! Our Active Women Vegan Blend™ is a delicious high protein shake sourced from plant protein and our signature blend of vitamins and minerals to enhance the shakes nutritional value. Even better, it's available in complementary flavor options, made of course with all-natural flavors.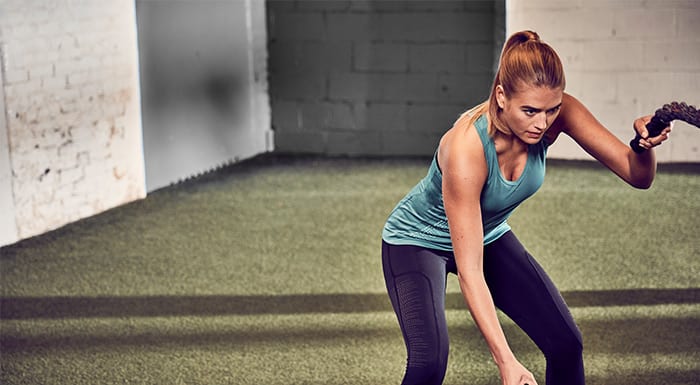 Are You Looking To Lose Fat?
If fat loss is your main aim then the protein powder for you is slightly different. Have you ever heard of casein? Maybe not.
Casein is popular with bodybuilders and is popularly known as the 'night time' protein due to the fact that it is absorbed slowly by the body over an extended period of time. This has made it the protein of choice for those wishing to provide their body with a protein source as they sleep.
Why Casein?
Despite its connection with bodybuilding, casein is the perfect protein for anyone who desires to lose fat and get a leaner physique. The slow absorption rate means that it takes a long time for you to digest it, which in turn makes you feel fuller for longer. This means you will be less likely to snack on unhealthy options. The fact its protein also ensures muscle maintenance.
Taking a casein shake in the morning can help you feel full right up until lunch and taking it before bed can lead to an increase in muscle repair and growth.
Protein To Avoid Bloating
If you suffer from bloating then dairy based protein powders are not going to be the right choice for you. It is much better to turn to a plant-based protein powder, such as a Vegan Blend.
Active Women Vegan Blend protein powder is still high in protein, packing 16 g per serving, but also contains less than 90 calories. It is also gluten-free and contains no added sugar. This makes it very easy to digest.
This protein powder is also packed with essential vitamins and minerals making it a great daily shake to help you feel full and provide you with the nutrients you need to take on the day ahead.

Meal Replacement For Women
We've all been there. It's getting to the end of the day, hunger is kicking in, but dinner is still 2-3 hours away and the vending machine is only just down the hall. Well here's an idea, don't go to the vending machine, use a protein powder to feed your hunger and don't feel guilty about it!
Active Women Meal Replacement is the perfect solution to your hunger for smart, healthy snacking. Packing in 18 g of protein, alongside essential nutrients, low calories low sugar and low fat, there really is no better way to feed your hunger and not feel guilty doing it!
Take Home Message
So hopefully after reading this guide you've got a better idea of what protein powder you should and could be used to supplement your nutrition. Protein powders aren't just for men anymore ladies, and they have a number of benefits if used correctly to support your aims. Myprotein has just released their Active Women Range, with products aimed and manufactured specifically for women in mind. Take a look at the range here!