These high-protein pasta recipes will have you coming back for seconds.  
---
Remember the days when pasta was impossible to get hold of? *shudders*
Thankfully, things seem to be completely back to normal in that respect, so we can go back to enjoying this ultimate comfort food with a renewed appreciation for just how good it is.
There's no denying that a bowl of carbs can be a great way to boost your mood and we're always on board with that. We've put together five simple & delicious high-protein pasta recipes for you to put to the test.
From a meaty mac n cheese, to a fajita chicken pasta bake — we've got something irresistible for you to dig into next dinnertime.
And who could ever say no to lasagna?
Made with quark and low-fat sausages, this delicious recipe is deceptively creamy considering each serving contains less than 6g of fat.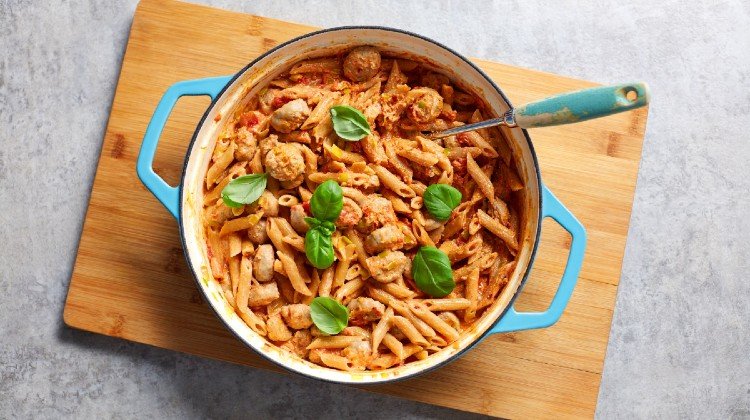 Cals: 415              Protein: 34g        Carbs: 48g           Fat: 5.8g
Recipe here.
So you're probably already a mac n cheese fan… but have you tried taking it to the next level with tangy BBQ pulled chicken? You really should. Right now.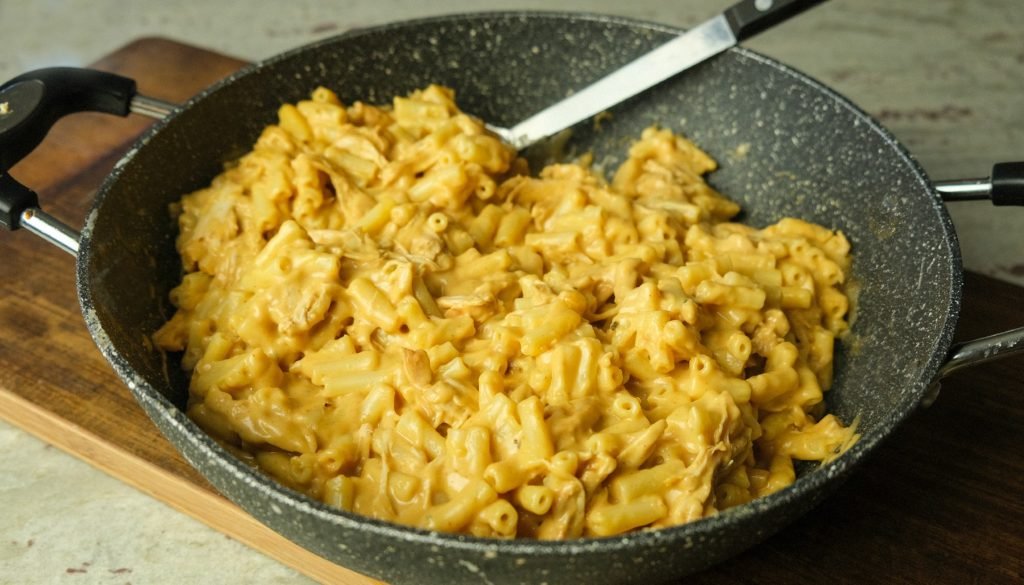 Cals: 597              Protein: 37g        Carbs: 51g           Fat: 21g
Recipe here.
Lasagne is top tier pasta, no doubt about it, but the time it takes to make it can be slightly off-putting. Well, that was before. Now you have all the time in the world to spend in your kitchen creating this absolute delight…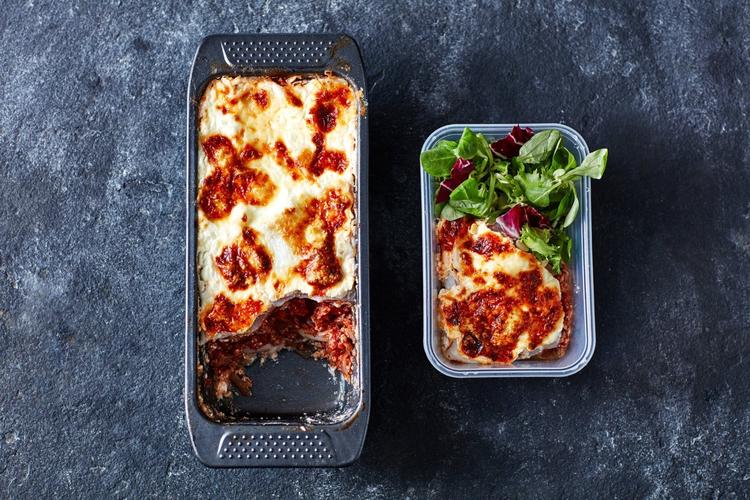 Cals: 556              Protein: 46g        Carbs: 66g           Fat: 13g
Recipe here.
Looking for something a bit lighter? This incredible pasta salad is perfect for a lunch that's packed with flavour and will keep you full all day.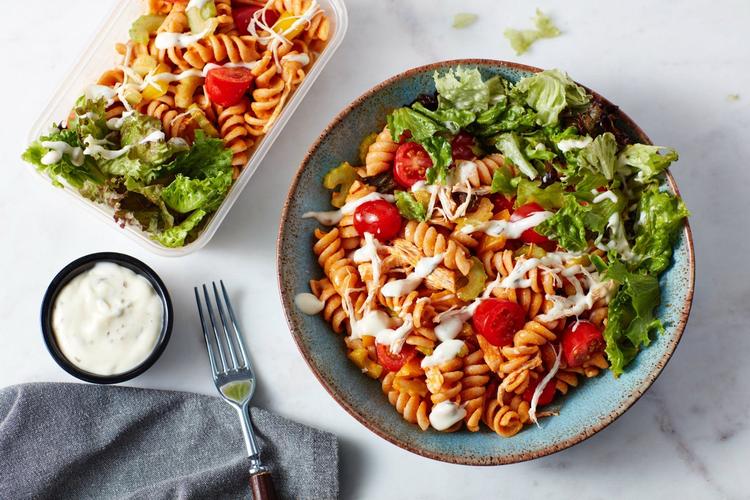 Cals: 485              Protein: 49g        Carbs: 30g           Fat: 20g
Recipe here.
This might just be the king of high-protein pasta recipes. Sizzling fajita chicken with softened peppers, all in a cheesy pasta bake… it's the crossover we all needed in our lives, right?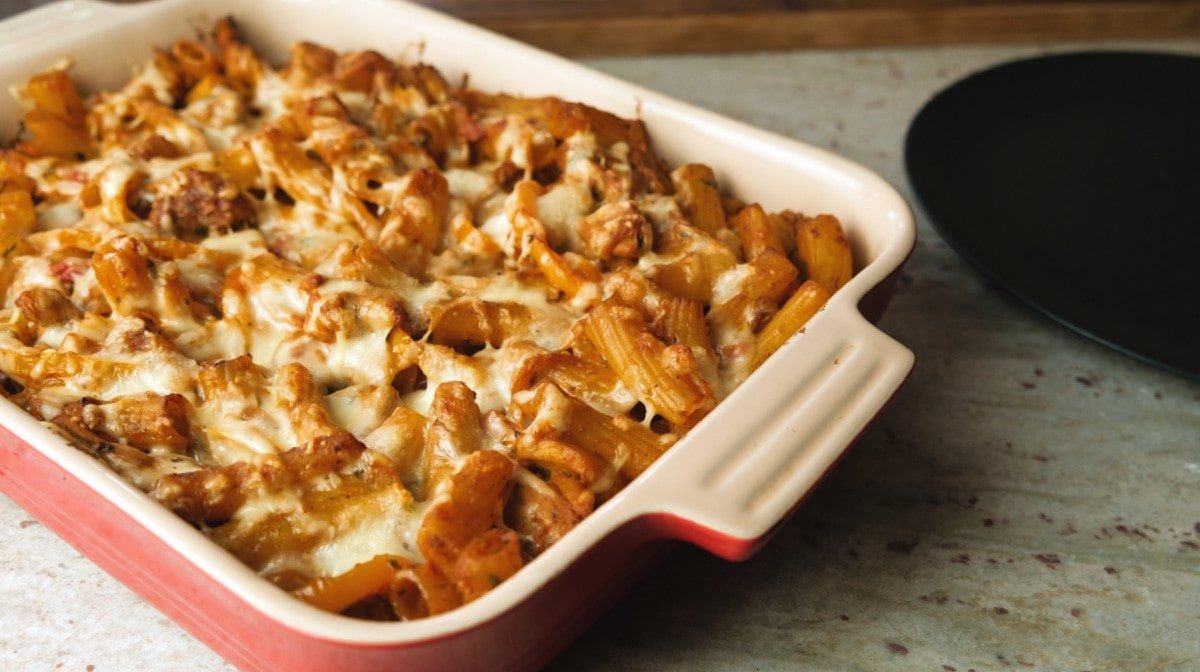 Cals: 521              Protein: 28g        Carbs: 62g           Fat: 16g
Recipe here.
---
There you have it — five high-protein pasta recipes for you to dig into with the whole family!
---