Whilst it's recommended we all stay-at-home we want to make sure that you are meeting your nutritional needs. Shopping for food is recommended as little as possible and only for essential items, so it is time to have a root around in your pantry or stock up on the canned goods that are going to support your health during this epidemic.
Why Does The Body Need Protein?
Alongside getting the right vitamins, minerals and antioxidants to support your immune system, you also need to make sure that you are consuming enough protein. Important to every cell in your body, protein is used to build and repair tissue and is also used to make chemicals in the body. Essential in the building block of cartilage, bones, muscles, skin and blood, protein intake truly affects your entire self. As a macronutrient, your body needs large amounts of protein to function properly but unlike fats and carbohydrates, your body does not store protein which means you need to give your body a consistent supply.
How Much Protein Does Your Body Need?
Children aged 2-6 and most women are recommended two servings for a total of 5 ounces per day, which is 141.75 grams. Whereas older children, teenage boys and girls, active women and most men should have two daily servings for a total of 6 ounces or 170.1 grams. They also recommend that active men get all their protein intake from three servings per day that add up to a total of 7 ounces which works out as 198.45 grams a day.1
Jennifer Blow, our resident nutritionist at Myprotein says: "Protein is an important staple of our everyday diet and can usually be found in foods such as eggs and meat products. However, as we are amongst a current pandemic, grocery shopping is advised to only be done for essentials.
Therefore we decided to look into meals you can get a high amount of protein from with items you might have in your kitchen cupboard to give you some inspiration".
Top 5 Highest Sources Of Protein In Your Pantry
In this self-isolating period, it is possible to get all of your nutrients from canned goods, you just need to be smart about it. Not only are they good for you but with years of shelf life, they're a kitchen necessity.  But where to start? We've compiled the top five sources of high protein in your pantry to help you get started:
Canned Fish
From sardines and mackerel to salmon and tuna there is a variety of canned fish available, and we're sure there are plenty tucked away in your kitchen cupboard. Not only great for protein, but canned fish is also rich in Omega-3's and vitamin B-12 which make them the perfect ingredients during this time and easily adaptable from pasta to salad and tacos.
41 grams of protein in a cup of canned tuna.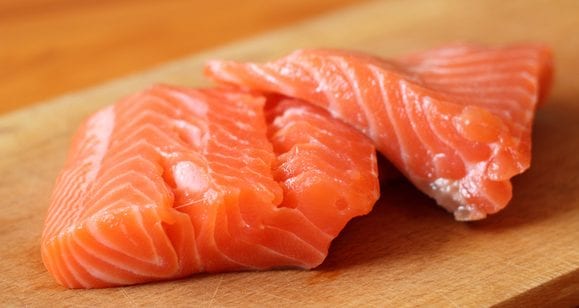 Canned Beans
From chickpeas, black beans, butter beans, cannellini beans and plenty of others there is a wide range of protein-packed canned beans in your kitchen cupboards.  A great addition to most meals, canned beans add plenty of protein whilst bulking out a meal and soaking up all the flavor they are cooked in. But be careful, often canned beans come in salt-water so make sure that you wash them thoroughly to reduce your sodium intake. 
15 grams of protein in a cup of cooked chickpeas
Seeds And Nuts
Easily added to meals and snacks to top up your protein intake, seeds and nuts are an excellent source of the stuff. Pumpkin, chia and sunflower seeds are lovely on top of breakfast or added to roasted veggies and if you're lucky enough to get your hands on some, added to avocado on toast. Or make sure you are snacking on nuts with almonds, pecans, walnuts, pistachios and peanuts all a great source of protein.
26.7 grams of protein in a cup of almonds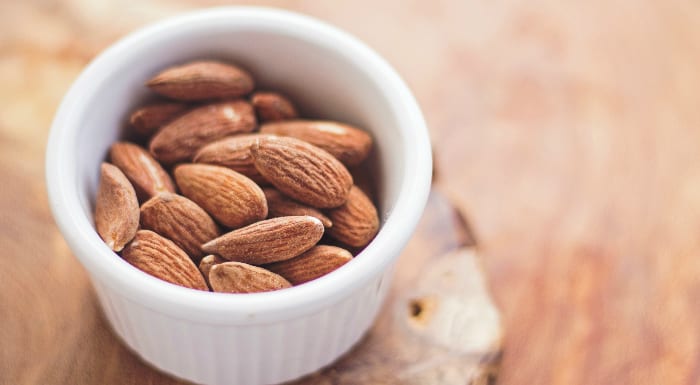 Dried Lentils And Split Peas
A brilliant source of protein, fiber and potassium, dried lentils are a great find in the pantry! Along with being high in protein, lentils and split peas work perfectly in a wide range of foods, from curries and stews to in soups or tossed into a salad. Although they probably won't be your main source of protein they are fantastic to add in to make sure you're topping up your protein levels.
17.9 grams of protein in a cup of cooked lentils
Oats And Grains
High in vitamins, minerals and antioxidants, oats and grains are perfect protein stock to keep in your kitchen cupboard. Used in oatmeal, baking, bread, granola and muesli, oats can be the perfect way to kick start protein into your day. Similarly, grains like quinoa, buckwheat and couscous are not only a great source of protein but a brilliant alternative to pasta to have in the pantry.
21.2 grams of protein in a cup of oats
But these aren't the only places you can find protein in your pantry, just the highest sources.  Items such as baked beans have 6 grams of protein a cup and a cup of chicken noodle soup will give you 3.1 grams.  Although these are much lower compared to the other pantry goods it is good to think about where your nutrients come from. 
Interestingly, canned meats such as hot dogs come in at 5.6 grams of protein per 'dog' but with Spam at 15 grams per cup, it is easy to fill your meals with things like this. But you need to be careful, sodium levels of processed meats are HIGH and this can greatly affect your nutrition and health.  But if our top 5 protein-packed pantry sources don't match your cupboards then check out our graph below to see what protein you do have…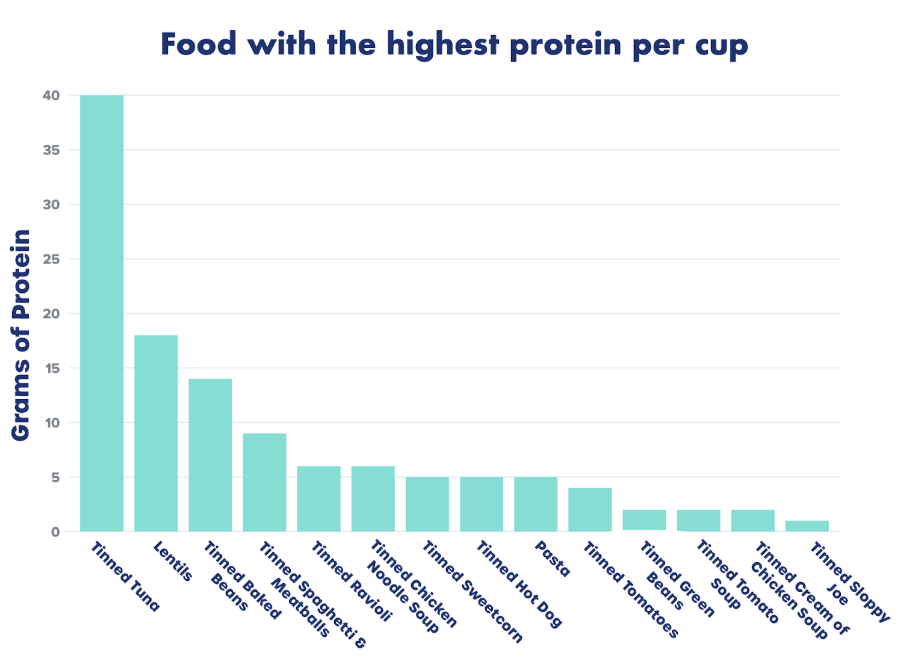 High-Protein Can Recipe Tips
To help you steer clear of the high-sodium, processed options we've come up with a couple of ways to help you use your canned goods and pantry foods in recipes wisely:
1. Make the most of your crock-pot
Chili is a fail-safe pantry recipe, using canned tomatoes, chili powder, spices and plenty of kidney beans and mixed beans alongside any fresh or canned yams and vegetables you have in a crock-pot for a tasty protein-filled feast! This goes the same for curries and stew, let the slow cooking add flavor.
2. Soup is your new best friend
Using broth, lentils or split peas, a mix of beans and canned vegetables you can make a hearty protein-filled soup in no time! No matter what your taste there is a soup you can whip up for your pantry essentials. And if this wasn't enough you can bulk it up with whatever dried noodles or pasta you also have in.
3. Treat yourself
In amongst those shiny cans, there may be a few cans of something a bit more special than tuna or kidney beans. If you've had some secret salmon hiding in the pantry for a rainy day, this might be it. Why not whip up some salmon fish cakes with whatever flour or breadcrumbs you have in and enjoy the pantry life of luxury.
But if looking at the stacks of cans in your cupboards is not inspiring meals then why not try a chickpea curry or a bean chilli for a bit of spice? Or try making a tuna couscous salad or salmon and canned potato bake to make sure you're getting plenty of Omega-3.
How Can Myprotein Help?  
We recommend the perfect product for your store cupboard would be the Impact Whey Protein, overall it is better value given the quantities you can purchase it in and has over 25 flavors from Snickerdoodle, S'more and Glazed Donut. It's relatively low in sugar, contains 0.04 lbs of protein per serving, 0.08 lbs BCAAs and 0.005 lbs glutamine so it's a really cost-effective way of building and maintaining muscle mass.
If you're concerned about getting the right amount of protein for age, gender and activity then check out our protein section to find the right supplement for you or get some more advice from our experts on The Zone. 
Our articles should be used for informational and educational purposes only and are not intended to be taken as medical advice. If you're concerned, consult a health professional before taking dietary supplements or introducing any major changes to your diet.
https://www.webmd.com/men/features/benefits-protein#1
Protein contents found on https://www.nutritionix.com/ with 1 cup as 128grams