Need another plant-based dessert idea? @vegamelon is at it again hooking you up with a peanut butter bundt cake perfect for your weekend cheat day. Add some of our plant-based protein and get vegan gains!
INGREDIENTS
Dry Mixture
1 ¼ cups all-purpose flour (150g)
1 scoop of THE Plant Protein (vanilla flavor) (37g)
2 tsp baking powder
pinch of salt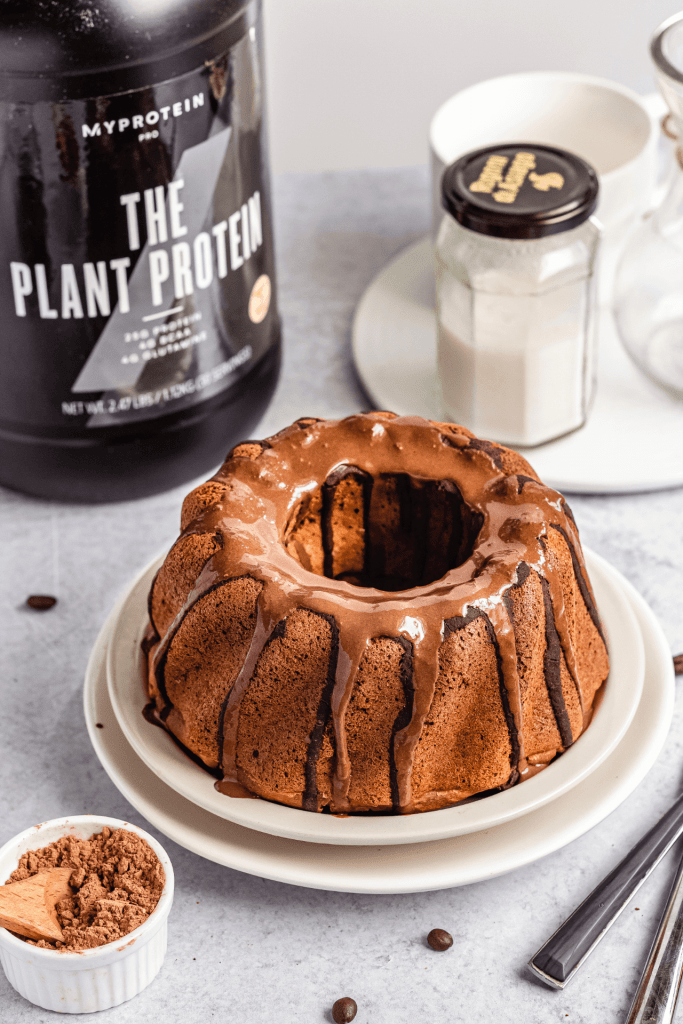 Wet Mixture
1 cup unsweetened applesauce (220g)
1 cup plant-based milk (240g)
¼ cup All Natural Peanut Butter (64g)
2 tbsp THE MCT Boost (28g)
1/3 cup coconut sugar (64g)
1 tsp vanilla extract
Method
Preheat your oven to 375 F. Grease a 6-cup bundt pan or a cake pan of your choice.
In a large bowl, whisk together all the wet ingredients: applesauce, milk, peanut butter, oil, coconut sugar, and vanilla.
Once combined, sift in the dry ingredients: flour, protein powder, baking powder, and salt.
Fold the batter with a spatula until combined; do not over-mix.
Pour the batter into the greased cake pan and bake for 45-50 minutes, or until an inserted knife comes out clean.
Let the cake cool in the pan for 10 minutes before transferring to a plate.
Dig this recipe? Try this out next: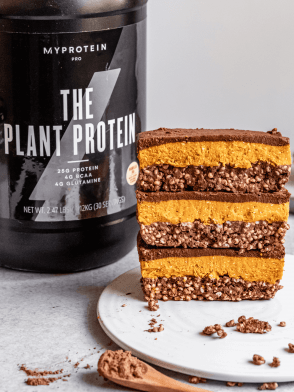 No-bake, gluten-free, and just in time for Halloween.