These quick, easy, one-bowl protein brownies will have you coming back time and time again.
These fudgey protein brownies are so easy to make that you'll be whipping up a batch in less time than it takes you to get to the gym. Simply grab a mixing bowl, add your ingredients and pop the batter into the oven for quick, healthy, protein brownies that rival your favorite junk food.
Using avocado in place of butter means you'll still get super-fudgey protein brownies that are low in saturated fat and brimming with heart-healthy monounsaturated fats, plus extra vitamins and minerals. And trust us – you won't be able to taste the difference!
Click to jump straight to the nutritionals.
Makes: 8 brownies
Prep time: 5 minutes
Cook time: 15 minutes
Total time: 20 minutes
Ingredients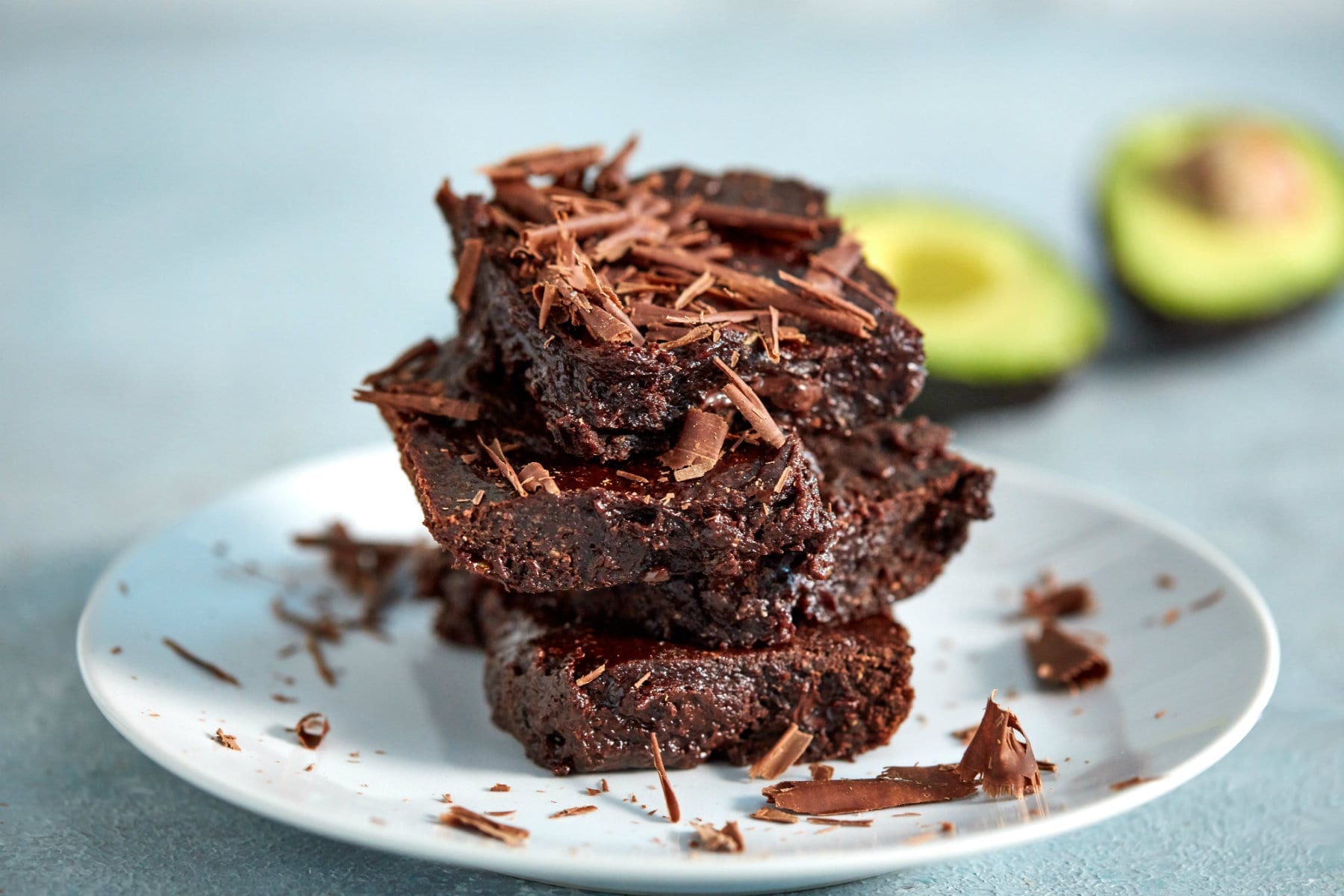 Method
Begin by preheating your oven to 300?F/340?F for fan-assisted. Next, line an 8" square baking tray with greaseproof paper.
In a medium-sized mixing bowl, mash in the ripe avocado and whisk in the eggs. Mix until no large lumps remain.
Now stir in the Sugar-Free Syrup. Add in the cocoa powder and stir until fully incorporated, then stir the flour and whey protein until just incorporated. Next, add the chocolate in by smashing it up into small pieces and fold them into the mixture.
Now spread the batter into the tray evenly. Bake for 15-20 minutes (15 minutes yields the fudgiest protein brownies, whereas 20 minutes yields cakier protein brownies).
Once baked, allow to cool for 30 minutes, cut into 8 squares and serve.