Need a festive treat without the cheat for Halloween? @vegamelon has you covered with these no-bake, triple layer, pumpkin bars — gluten free and full of chocolate! Let's get to it!
Ingredients
Crust
½ cup unsweetened applesauce
liquid sweetener / flavdrops, to taste
1 tbsp cacao powder
1 scoop of THE Plant Protein (mocha flavored)
2 ½ cups puffed rice, millet, or quinoa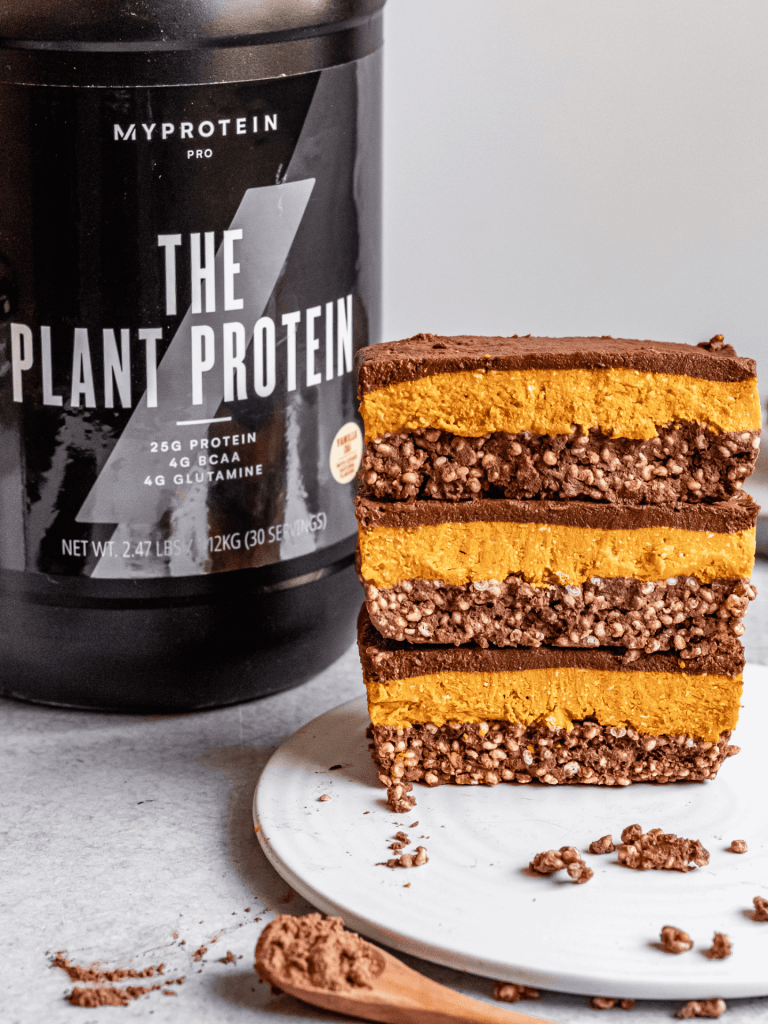 Pumpkin Layer
1 cup pumpkin puree
¼ cup All-Natural Peanut Butter.
liquid sweetener / flavdrops, to taste
1 scoop of The Plant Protein (Vanilla Chai flavor)
½ cup oat flour
Chocolate Glaze
1/3 cup pumpkin puree
liquid sweetener / flavdrops, to taste
2 tbsp of All-Natural Peanut Butter
2 tbsp cacao powder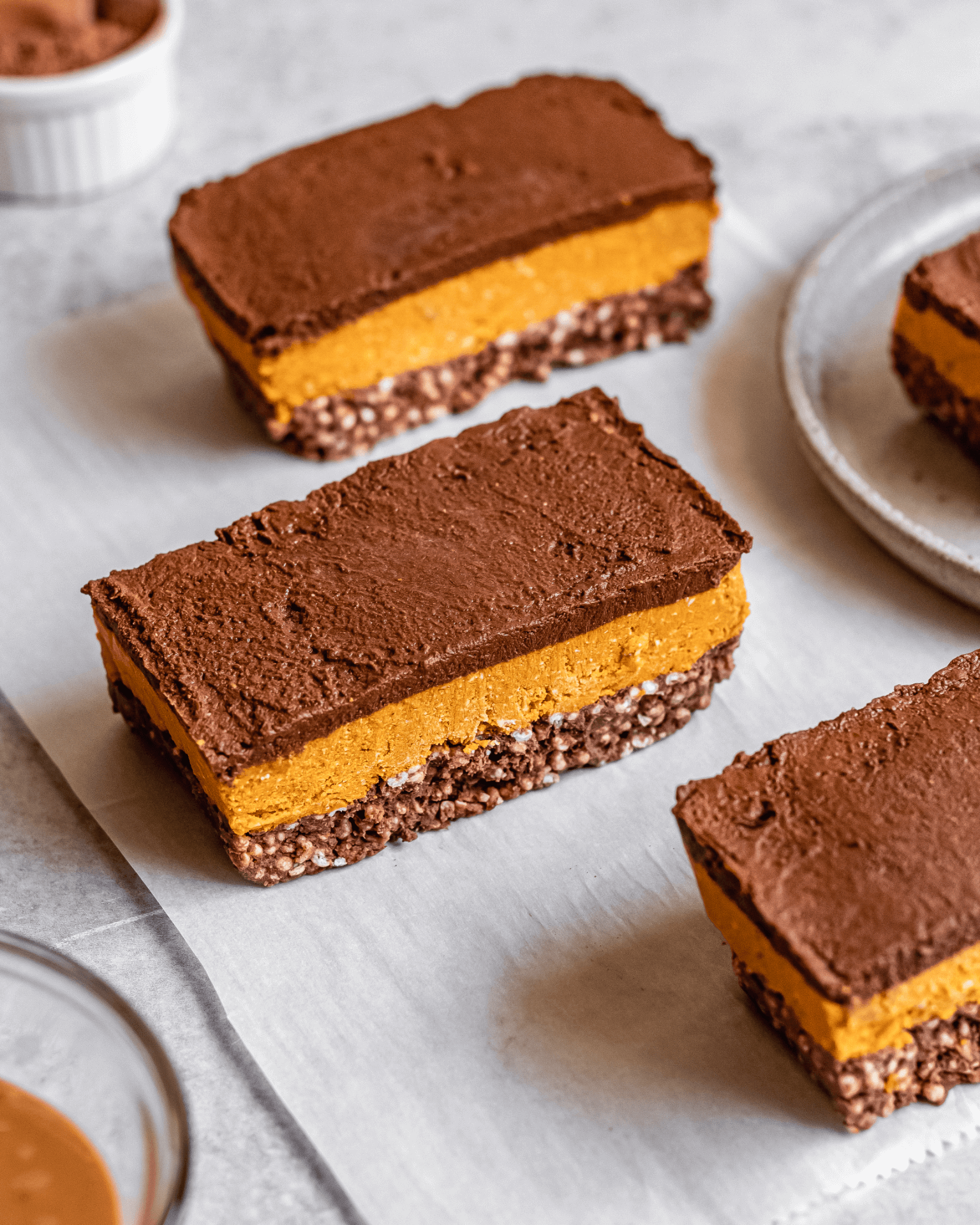 Method
Prepare the crust: in a large bowl, whisk together the peanut butter, applesauce, and sweetener of choice.
Add in the cacao powder, protein powder, and puffed grain. Mix well, and add in a splash of water if the mixture is too dry.
Transfer the mixture into a lined baking tray and press it down evenly. Set aside.
In the same bowl, combine all the ingredients for the pumpkin layer — pumpkin puree, sweetener, peanut butter, oat flour, and protein powder.
Transfer the pumpkin mixture onto the prepared crust and press well. Smooth out the top, then place the tray into a freezer for 30 minutes.
Whisk together all the chocolate glaze ingredients. Add water to thin out the mixture slightly, if needed.
Smoothly spread the glaze over the pumpkin filling, then place the tray into the freezer for 1-2 hours until set.
To serve: let thaw before slicing into bars. Store leftover bars in the freezer.
Shop ingredients below…