Introducing our exciting new innovation —THE Neuro Range. THE Neuro Engage and THE Neuro Restore are dual nootropic formulas designed to improve attention and concentration during the day and aid your sleep at night. This is the latest cutting-edge supplement in the Myprotein Pro Range.
Using natural nootropic ingredients, these brain supplements may help improve your overall brain health giving you a better chance of achieving goals at the gym, the office, or at home.
What are Nootropics?
Looking to improve attention, memory, intelligence, motivation and concentration? Nootropics are commonly used for boosting mental performance. They work by protecting your brain's neurons from ageing, becoming damaged by toxins, and by stimulating increased blood and oxygen flow to your brain.1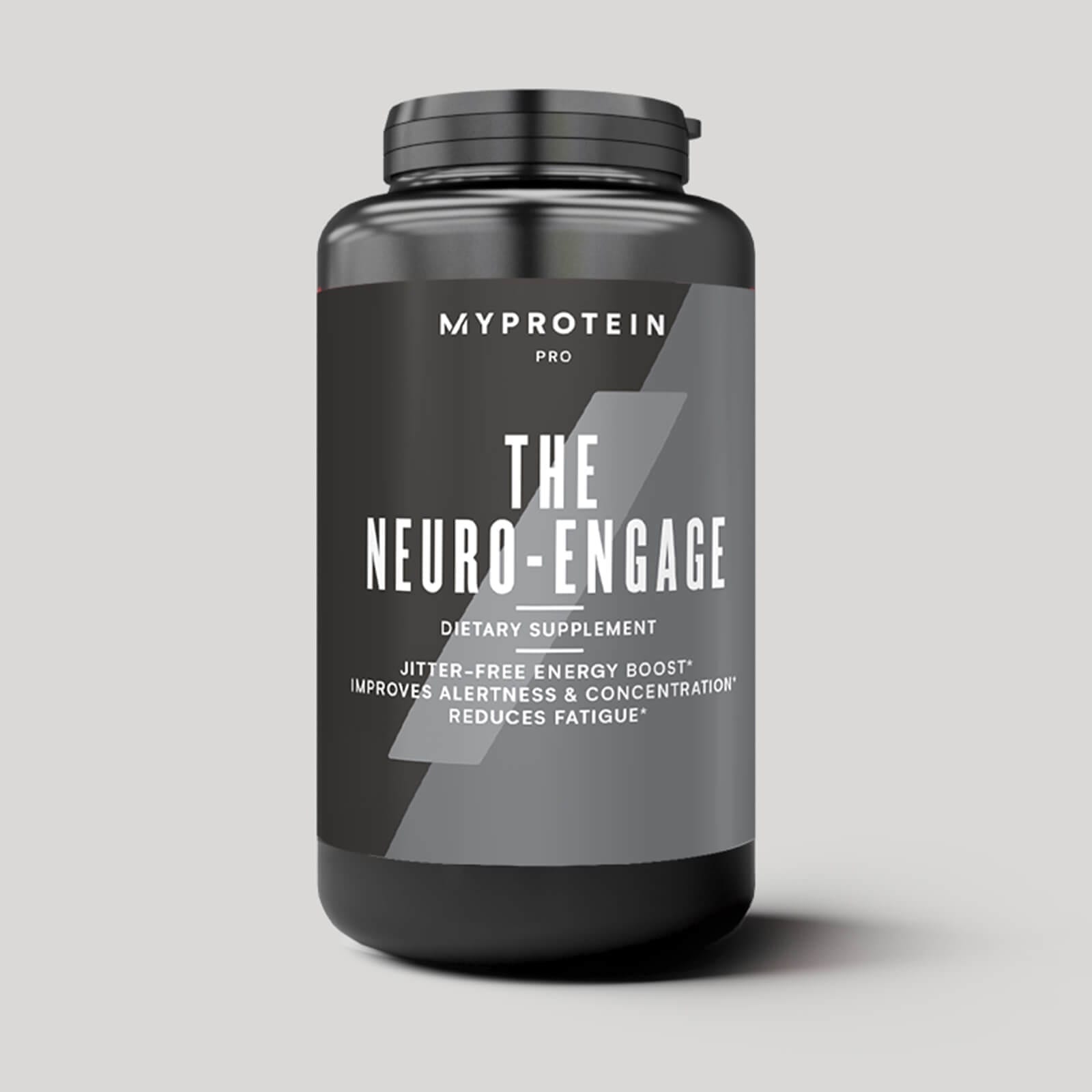 It's time to ditch those caffeine jitters and try THE Neuro Engage to get you firing on all cylinders. This nootropic formula is designed to help you stay stress-free and alert throughout the day — all while increasing attention and concentration, as well as improving memory. This is how THE Neuro Engage can give you the mental edge you need to achieve your goals.
 Increased Attention and Energy
The Neuro Engage contains l-theanine which has been shown to have anti-anxiety properties to make you feel more at ease in stressful situations. Although it reduces stress,  it won't make you crash or feel drowsy — perfect for those intense gym sessions, or busy days in the office.2
THE Neuro Engage pairs l-theanine with caffeine which, when combined, has been shown to focus attention during demanding cognitive tasks while helping you feel less tired and more alert throughout the day. 3
L-theanine also helps elevate levels of GABA (a mood-balancing neurotransmitter), serotonin, and dopamine which regulate emotions, mood, concentration, alertness, sleep, appetite, energy, and more. 4-5
 Improves Memory and Alertness by Repairing the Brain
THE Engage also contains l-tyrosine. This ingredient has been shown to replenish chemicals in the brain essential for memory such as dopamine that are damaged by excessive stress or work. 5
When these chemicals are replenished, mental energy levels are increased and you may feel more content.6 Even better, l-tyrosine boosts neurotransmitter production in the brain which has been shown to make you feel more alert.
So, if you're someone struggling with short-term or working memory as well as stress and attention issues, this product may be particularly beneficial for you.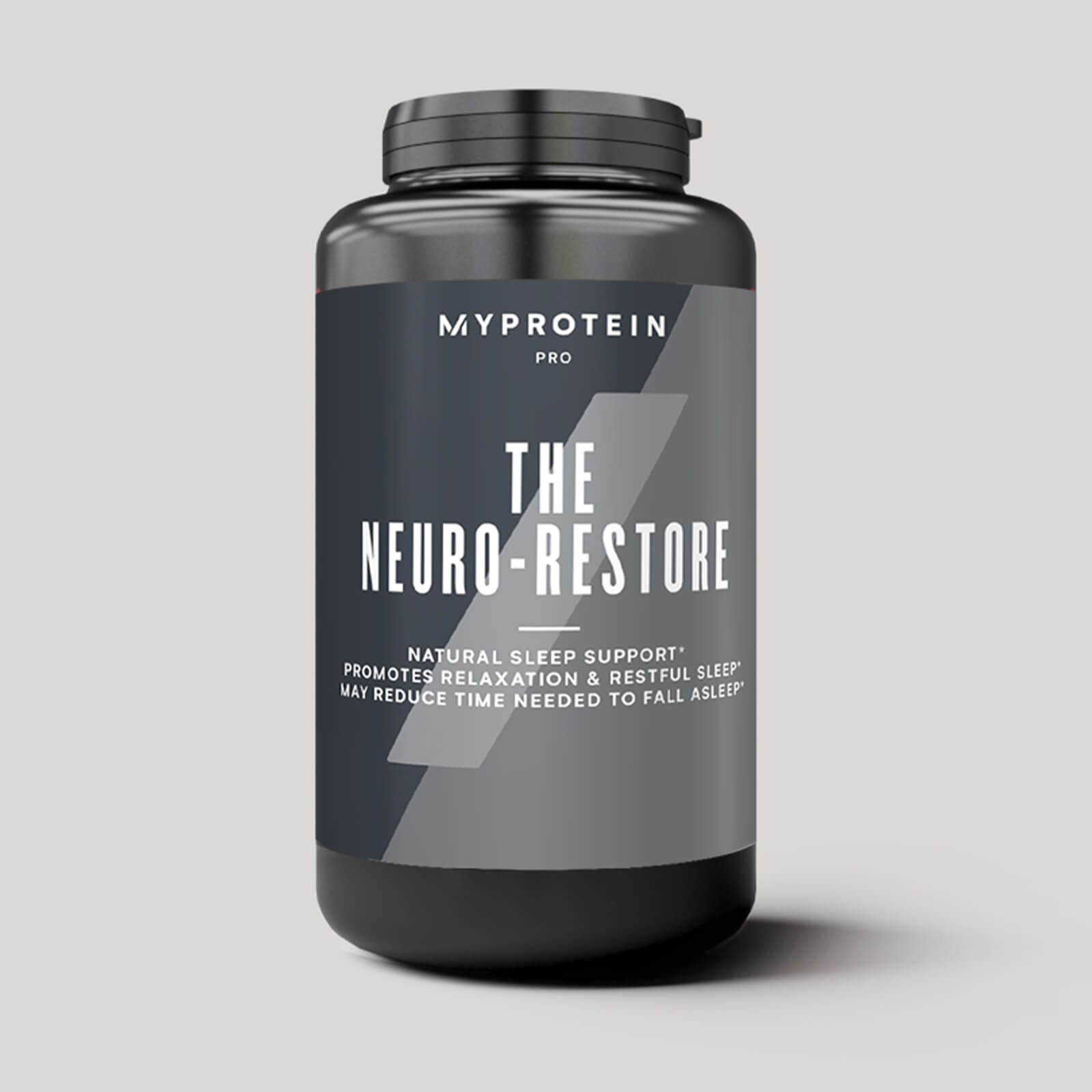 After a long day of feeling completely alert and motivated, your mind will need to rest and recharge. No more tossing and turning — THE Neuro Restore offers special ingredients to help you get to sleep fast and stay asleep throughout the night.
It's designed to ensure maximum sleep support, relaxation, and to reduce the amount of time it takes for you to fall asleep. Here are the main ways THE Neuro Restore can stop you counting sheep for hours on end…
Longer Sleep
Like THE Neuro Engage, THE Neuro Restore contains l-theanine to help you relax and feel stress-free. In addition, THE Neuro Restore contains valerian root which is a known sleep aid which could make you 80% more likely to fall asleep sooner rather than later.7
Fed up of restless nights? THE Neuro Restore is designed to help you sleep through the night and into the morning, no problem.
Fall Asleep Fast

THE Neuro Restore contains ashwagandha for reducing sleep latency (the time it takes for you to fall asleep once in bed). Suffer from insomnia? The properties of ashwagandha are "sleep-inducing".8 THE Neuro Restore contains a known sleep aid; melatonin.
According to Johns Hopkins Medicine, melatonin does not put you to sleep. However, as melatonin levels in the body rise, taking melatonin creates a "quiet wakefulness" that promotes sleep, helping you stay asleep throughout the night. 9
You don't want to hit "snooze" on this one — by pairing melatonin with valerian root, ashwagandha and l-theanine in THE Neuro Restore, you'll be sleeping deeper and for longer than you'd ever hoped.
Take Home Message
The Neuro Range is designed to rid you of sleepless nights and give you the competitive edge you need to tackle your goals in the office, at home, or in the gym. Shop this range below.