Spruce up your stack (and your muscles) with our favorite healthy protein pancake recipes.
These utterly delicious and healthy protein pancake recipes will become your go-to muscle-up meals when you need to satisfy your sweet tooth.
Gone are the days when pancakes had to be jam-packed with the same amount of carbs as your average 12" pizza – protein pancakes are now the breakfast and post-workout food for all fitness buffs.
Keep scrolling for 13 mouthwatering protein pancake recipes to curb your cravings.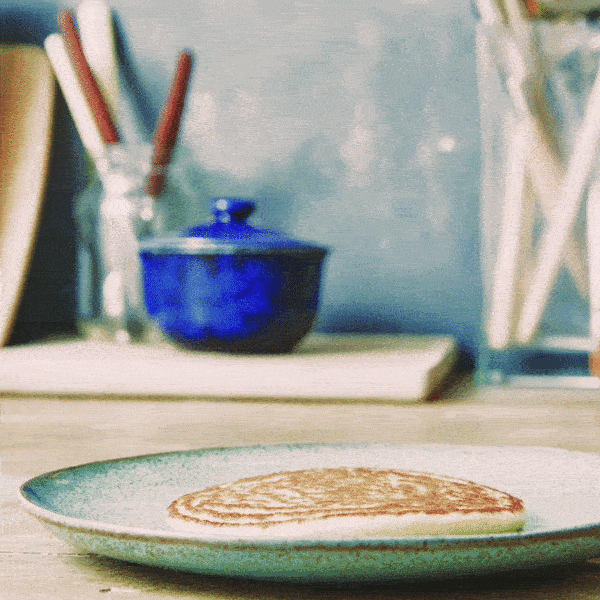 1. 4-Ingredient Foolproof Banana Protein Pancakes
Hands up who's pancakes have turned out like soggy, misshapen blobs that tear at the mere sight of a spatula? This ridiculously easy, foolproof recipe will solve all of your pancake problems.
2. Pecan Pie Chocolate Protein Pancakes
Makes: 8 pancakes
Ingredients
Pancakes:
Chocolate sauce:
Toppings:
1 banana (sliced)
Handful pecans (toasted)
Method
1. Put a little coconut oil into a pan and put on a medium to high heat.
2. Whisk the instant oats, whey protein and milk and allow to stand for 10 minutes.
3. Next, pancake by pancake, pour the batter into the pan, flipping after around 60 seconds.
For the chocolate sauce:
1. To make the gooey chocolate sauce, whisk the peanut butter, cocoa powder and sugar-free syrup together and slowly add milk until it becomes pourable (but still thick).
2. Once the pancakes are cooked, stack them up with banana slices and pecans between then pour your heavenly chocolate sauce over the lot.
3. Classic Blueberry Protein Pancakes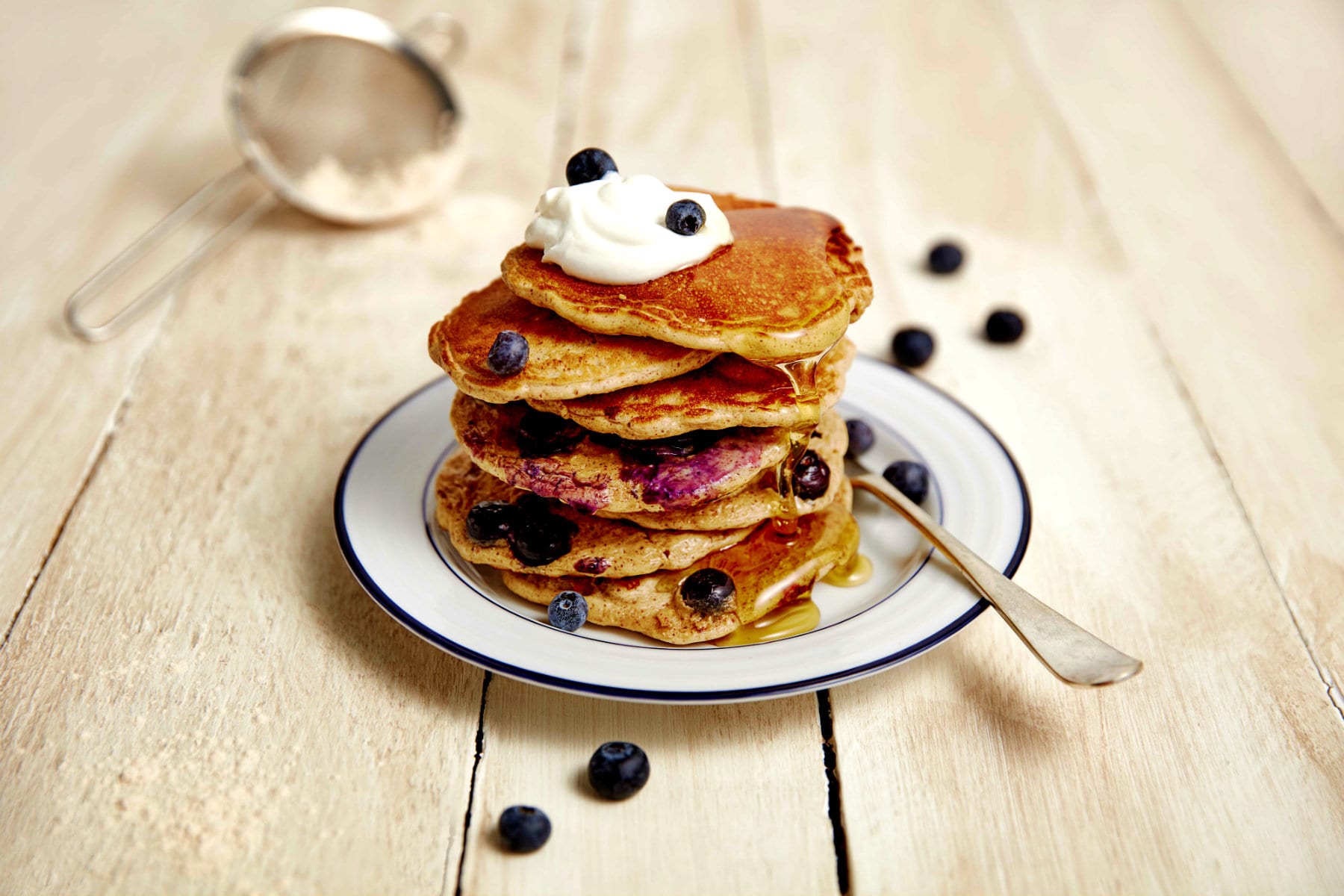 There's nothing more satisfying than a warm stack of fluffy blueberry pancakes – the OG recipe of the protein pancake world.
4. Easy Low-Carb Protein Pancakes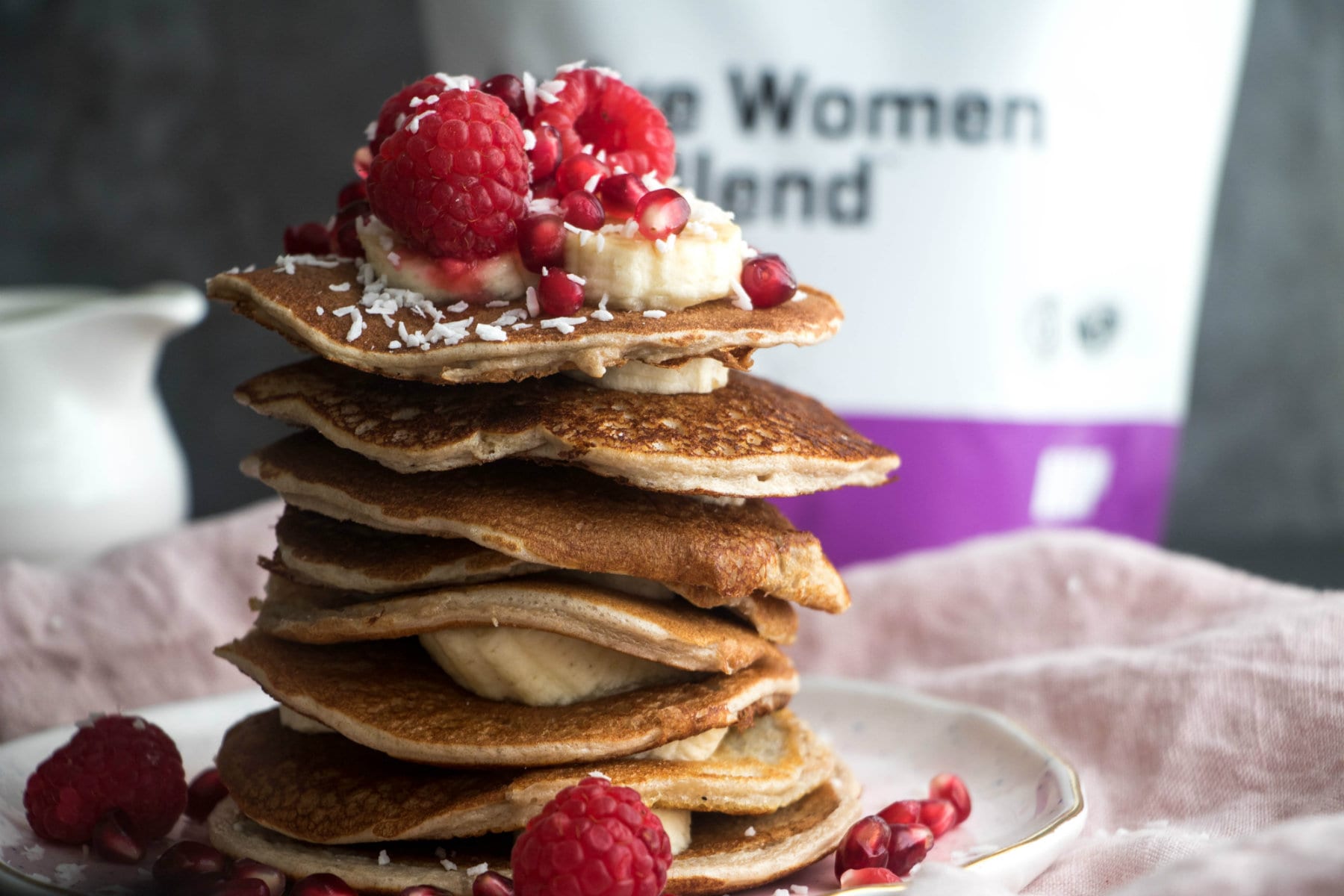 These low-carb protein pancakes will keep hunger pangs at bay on those low-carb days.
Ingredients
Method
1. To make your pancake batter, pop all of the above ingredients into a blender and blitz until smooth and creamy.
2. Heat a little oil in a pan and once the pan is nice and hot, pour in some of the batter.
3. When the pancake begins to bubble, flip and cook on the other side. Repeat with the remaining batter.
4. Serve with your favorite toppings. We suggest a little fresh fruit and Greek yoghurt.
5. Chocolate Orange Protein Pancakes
These chocolate orange protein pancakes make the perfect chocolate lover's breakfast (and lunch and dinner).
Ingredients
For the pancakes: 
1 small banana
1 scoop (30g) Chocolate Impact Whey Protein 
1 tbsp. cocoa powder
Zest of half an orange
1 egg
1/2 tsp. baking powder
1/4 cup (60ml) almond milk
For The Sauce:
Method
1. Add the banana, chocolate protein, cocoa, egg, baking powder and almond milk into your blender and blend until smooth. Stir through the orange zest.
2. Heat a little coconut oil in a frying pan and once the pan is nice and hot, pour a little of your mixture into the pan. Repeat this for as many pancakes as you can fit into your pan.
3. Once they start to bubble on top, flip and cook on the other side.
4. To make the sauce, mix together the nut butter, cacao powder, and dash of almond milk. Add more almond milk as needed to create a pourable sauce consistency.
5. Stack the pancakes with banana slices and top with chocolate sauce.
---
Keep scrolling for more tasty protein pancake recipes.