If you're anything like us, Easter means all chocolate inhibitions go out the window.
---
So it's perfectly acceptable to indulge in a cheesecake-filled chocolate egg for breakfast, right? The Easter egg cheesecake trend has probably been all over your timeline recently, but we thought we'd level them up to boost that protein content and help make them a little more macro-friendly.
This irresistible recipe from @healthy_floflo uses low-fat cream cheese along with chocolate caramel Impact Whey Protein to make a smooth & sweet cheesecake filling (without the sugar and fat overload). It's then topped with our brand new Double Dough Brownie in limited edition creamy chocolate flavour — serving up yet more layers of incredible taste & texture, along with 14g of protein per bar.
This is 100% an Easter treat that you need in your life, trust us.
Makes 1
Ingredients
½ Easter egg
4 tbsp. light cream cheese
1 digestive cookie (crumbled)
1 tsp. unsweetened cacao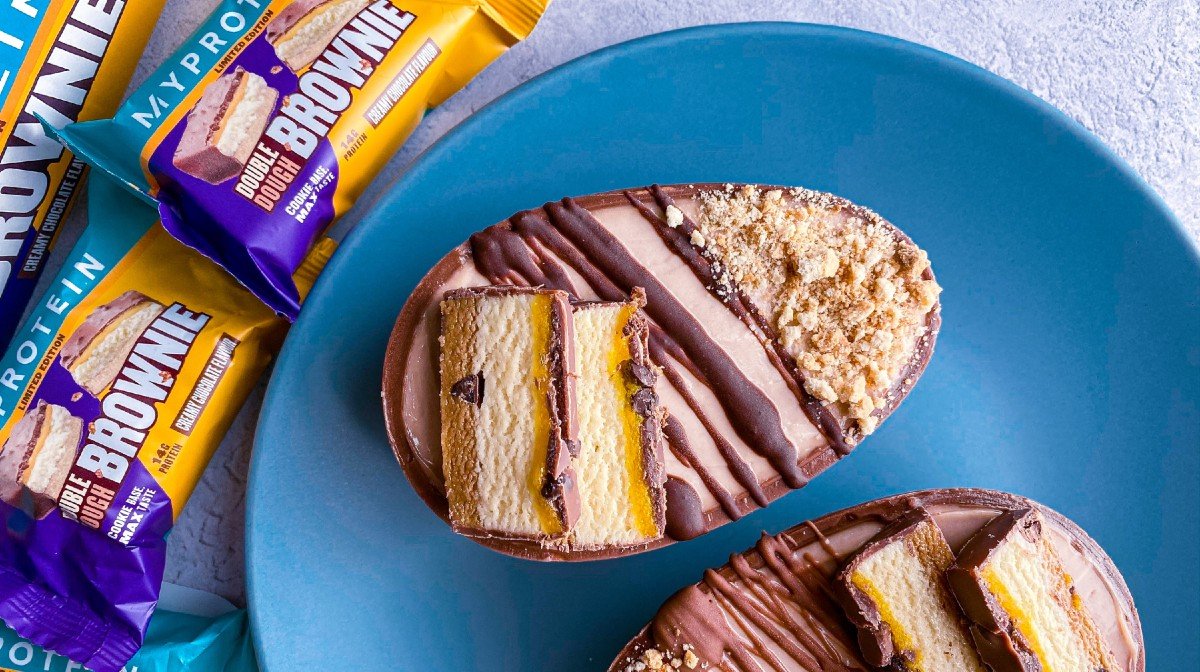 Method
First, slice the Double Dough Brownie and set aside.
In a bowl, mix the cream cheese and protein powder until smooth. Divide the mixture in half and add the unsweetened cacao into one half, stirring until evenly combined.
Fill your Easter egg half with ¾ of the crumbled digestive.
Add the chocolate cheesecake mix to create one layer and then the rest of the mix to make another layer.
Add your favourite toppings — Flo's gone for a sprinkle of the remaining crumbled biscuit, melted chocolate from the other half of her Easter egg, and the slices of Double Dough Brownie.
Chill in the fridge overnight or in the freezer for 2 hours. Then enjoy!