Being a UFC fighter is a tough job. But being a UFC fighter and a mom? Now that's even harder. Here, UFC Hall of Fame'r Mike Bisping sits down with undefeated mixed martial artist and mother to a newborn daughter, Mackenzie Dern, to get more insight into her pre-fight mindset, her routine, and just how she's achieved this miraculous return to the Octagon.
Dern is set to fight Amanda Ribas this Saturday, October 12th at UFC Fight Night in Tampa, Florida. Prior to pregnancy, she had an undefeated record of 7-0. Watch below and see why she doesn't have any plans to hurt that record this weekend.
https://www.youtube.com/watch?v=3nxRANZdhxk
Just 4 months after having her daughter, Mackenzie Dern is stepping back onto the canvas armed with a new sense of motivation— the love she has for her daughter.
It's way bigger than me now. It's for her.
It was this newfound inspiration that helped her get back into the strawweight division where she'll put her hard-work to the test.
In the segment above, she tells us that she could not have done it without the help of her husband, coaches, and team who've acted as her support system throughout this journey.
In addition, Mackenzie attributes some of her success to the supplements she's chosen to help facilitate her diet and routine. Below, Mike and Mackenzie talk about the importance of choosing supplements that are healthy, tested, and proven to have beneficial effects.
https://www.youtube.com/watch?v=oXGkve-pemg
Talk of performance enhancing drugs or PED's is common in professional sports. It's an issue that's tarnished the reputations of sport's legends globally.
Luckily, Mike and Mackenzie, both MMA legends, are proof that success can be achieved with hard work, a good team, and making the right choices when it comes to diet, exercise, and the use of supplements.
Watch Mackenzie face off against Amanda Ribas this Saturday and follow us at @myproteinus for live updates on fight night.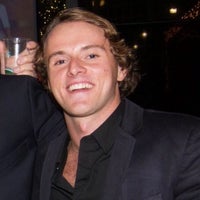 A Fordham University graduate, Ian majored in communications and media studies with a focus in journalism and a minor in anthropology during his time at college. Here, he wrote for the university newspaper ranked top ten in the nation.
A competitive athlete for most of his life, Ian has spent almost a decade working as an ocean rescue lifeguard in New Jersey. Within that role, he has competed in endurance sports competitions against other lifeguards for the last 8 years.
As a lifelong surfer, Ian spends most of his spare time in the ocean regardless of the time of year. He also enjoys distance running, photography, and frequently spending entirely too much money on concert tickets.