It's spooky season — and this year's limited edition Halloween flavor of Clear Whey Isolate is Blood Orange.
Altogether, this addition makes our Clear Whey Isolate Collection a 6 flavor offering.
Packed with 20g of protein and 4g of BCAAs, Blood Orange Clear Whey Isolate helps you grow and maintain muscle mass with each scoop from its limited-edition protein tub.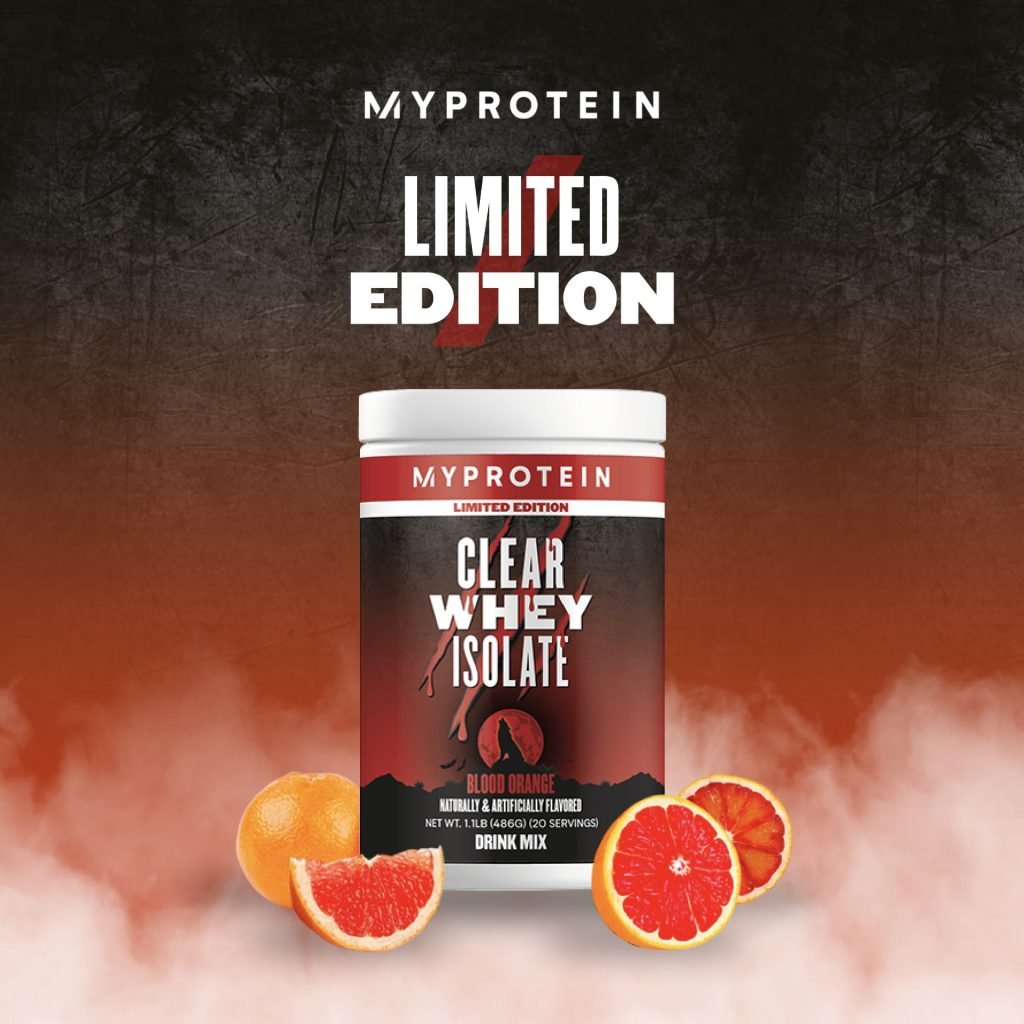 With 0g sugar or fat, this protein powder doesn't have any milky taste or texture.
Instead, all flavors of Clear Whey Isolate have been designed to taste more like a light and refreshing juice than a traditional protein shake, which tends to be thicker.
This makes Clear Whey Isolate the perfect alternative for those looking for a lighter protein drink.
Shop Blood Orange Clear Whey Isolate and learn more about the protein's design in below.