What Is A Green Tea Cleanse?
Green tea is known as a great way to detox your body. You'll have read about it in blogs, seen the information available in health stores and have probably seen a colleague or two attempting to give themselves a detox after a rough weekend by drinking copious amounts of green tea. But does it really work?
Yes, green tea can cleanse your body, but it is probably not how you think. While your body can effectively flush out toxins and substances that may be harmful, green tea can help. It is easy enough and involves simply adding premium green tea into your diet. It contains little caffeine and hydrates you.
To do an effective cleanse you should drink green tea several times a day as you would with your normal tea or coffee. Repeat this for the next few weeks to assist your body in its detoxification.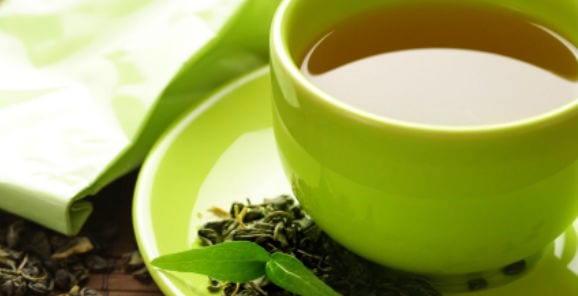 Why Should You Do A Green Tea Cleanse?
It is all about detoxification. This has various meanings. On the one hand, it is a reference to emptying your bowels, using dietary adjustments. Otherwise, it is a reference to weight loss and getting rid of the toxins and unhealthy substances in your body by opting for a more healthy diet.
It can also just be a case of cutting the alcohol and junk food from your routine nutrition. Toxins may be a chemical matter or an excess of medication in your bloodstream. It may be a harmful substance in your respiratory or immune system, your skin, your kidneys or liver.
To effectively support a healthy detox your body needs vitamins and a good amount of protein. But where does green tea come in? It is full of natural polyphenols, which assist the body's natural detox. Polyphenols directly impact your liver, which is your body's main organ for all matters concerning detox.
Polyphenols are antioxidants that fight free radicals, which are known as molecules that are detrimental to the health of your cells. Green tea also contains L-theanine, an amino acid that's used to produce another important antioxidant, glutathione. The main polyphenols in green tea are flavonoids.
Among the various flavonoids, some of the most potent antioxidants belong to a group called catechins. Green tea contains several different catechins. Epigallocatechin gallate or EGCG is the strongest antioxidant among them.
Benefits Of A Green Tea Cleanse
One of the main benefits of green teas cleanses is the way in which it boosts your metabolism, helping you to burn fat. It is for this reason that green tea extract is commonly found in weight-loss supplements
The antioxidants in green tea extracts help to lower your blood pressure, too. The aforementioned EGCG is also through to reduce the risk of cancer cells developing.
Its main proven benefits are the effect green tea can have on your colon and liver.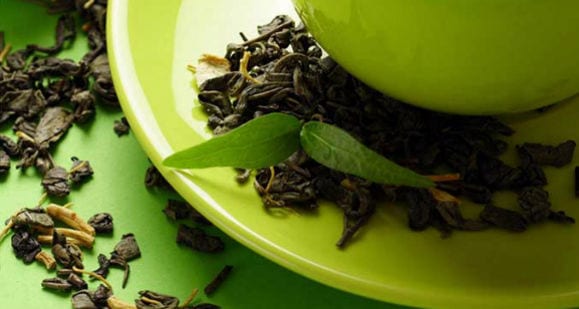 Green Tea Colon Cleanse
Research suggests that colon cleanses, or colon flushes as they are often called, may not be entirely good for you. While they may achieve a short-term cleanse, they can cause necessary fluids to leave your colon. It is not green tea's use in colon flushes that is good for your body, but its anti-inflammatory properties that improve the colon's comfort and health.
Green Tea For Liver Cleanse
At a glance, green tea supports the protection and maintenance of your liver's health. Before we understand how it is necessary to learn a little about the liver's role in detoxification.
When toxins reach your liver, they're chemically altered to reduce their toxicity. They are then sent to your kidneys where they're sent out of your body in urine. For your liver to do its job it needs enough antioxidants to battle the toxins that your body does not want.
Green tea helps to neutralise toxins, including the previously mentioned free radicals. Green tea increases enzyme activity, which promotes detoxification. It also protects your liver from acetaminophen, which can cause liver damage.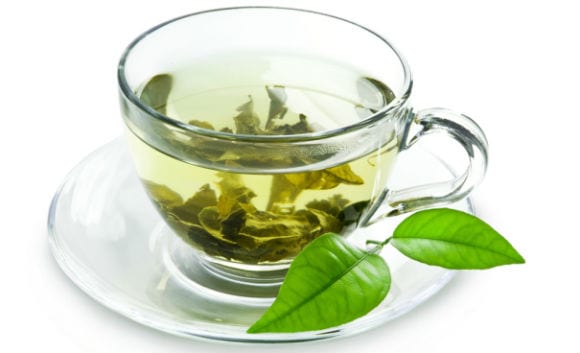 Green Tea Cleanse Plan
To begin, green tea is a component of a cleansing plan. It's important to understand that a cleanse is not about putting your body and your health at risk of malnutrition, dehydration and a lack of energy by cutting the food that your body needs. You need protein, carbs and healthy fats to function properly, and to have the strength to get through your day (as well as exercise).
The fat-burning properties, along with its high anti-oxidant content plays a huge part in a structured cleanse. Start by limiting your caffeine intake, and most certainly cut alcohol. You will still need to drink plenty of water. Whatever your caffeine habits, don't rush into overloading your body with copious amounts of green tea. It should be done gradually. Drink three cups a day and spread them out. The tea, as said, is a component in a larger dietary change.
It's simple: eat healthily. Cut out the refined carbs and unhealthy fats of frozen foods, fast food and takeaways. Make sure you go as organic and natural as possible and get your protein. Grains and leafy greens are a must for a side dish to your protein. And, last but not least, opt for lean meats and cut the saturated fat.