Traditionally, when people speak about plant protein, they're usually not talking about performance. We're changing the tone of voice on that one.
Together, with Ingredient Optimized® (io) – We're setting a new standard in plant-powered protein.
We've harnessed Ingredient Optimized® Technology, a ground-breaking process that increases the surface area of protein, dramatically enhancing amino acid absorption and utilization, to create THE ioPEA – all so you can build and repair muscle more easily.
Recently, we got together with one of our athletes and the co-founder of Ingredient Optimized® to put THE ioPEA to the test and learn more about it.
Now, we realize that tech-talk can get confusing. So we got the co-founder of Ingredient Optimized®, Chris Rozanski, to tell us why THE ioPEA is so exciting.
"The ioPea is a product consumers can feel great about while also experiencing great results, no matter what their personal wellness goals are. " he said.
"io is the most advanced protein technology on the market, with 10 human clinical trials showcasing its breakthrough impact on protein performance. Plant proteins are critical to the future of human nutrition and ioPea protein's superior bioavailability finally gives consumers a plant protein that doesn't force them to compromise."
And he's right. THE ioPEA comes complete with a 20g of protein per serving, protein that's 300% more bio-available than standard pea protein.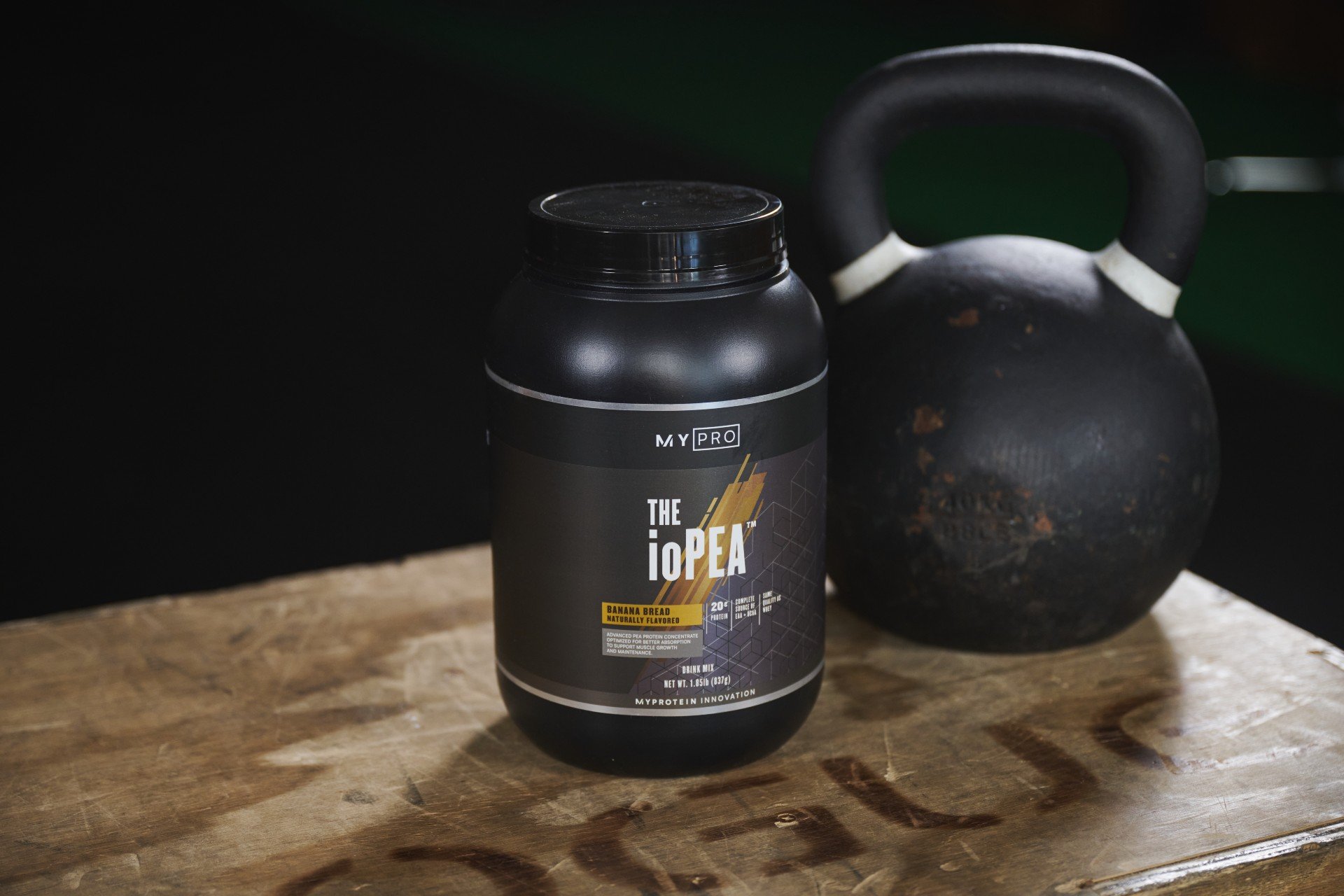 It's 100% pea protein with the power of whey and with a delicious banana bread flavor, it doesn't compromise on taste.
If you are new to plant protein, you might give it a shot for a variety of reasons, starting with digestion.
Megan Hayden, who was visibly taken back by the flavor of THE ioPEA in the video above, fits this category.
"It digests better in my body" Meghan said. "I'm able to be more energized from it."
As an alternative to whey protein, plant protein gives those who are lactose intolerant or usually have a upset stomach after consuming whey, a more smooth experience.
Another reason is for those of you who would like a more sustainable alternative to animal-based protein.
According to the Institute of Food Technologists, the popularity of plant proteins helps to reduce energy consumption, emissions, land-use, and water consumption.
Lastly, for all you vegan athletes out there, THE ioPEA is vegan.
Take Home Message
Ultimately, THE ioPEA is the best way to power your plant-based routine. It's more effective than standard pea protein and it has the power of whey.
If you're looking for solid, clean recovery from a quality source, THE ioPEA is a no-brainer.