Not to be dramatic, but our new Layered Bar will change your life.
---
Our Easter egg flavoured Layered Bar is an absolute game-changer that definitely deserves a place in your chocolate haul this year. It's packed with 20g of protein, stacked with six delicious layers, and is low in sugar, too.
As always, our star baker @healthy_floflo has taken things one step further with this deliciously simple Easter cookie recipe, using chunks of the Layered Bar instead of chocolate chips. They're everything you could want in a cookie — sweet, soft, and chewy. The perfect treat to have around over the long weekend.
Makes 12
Ingredients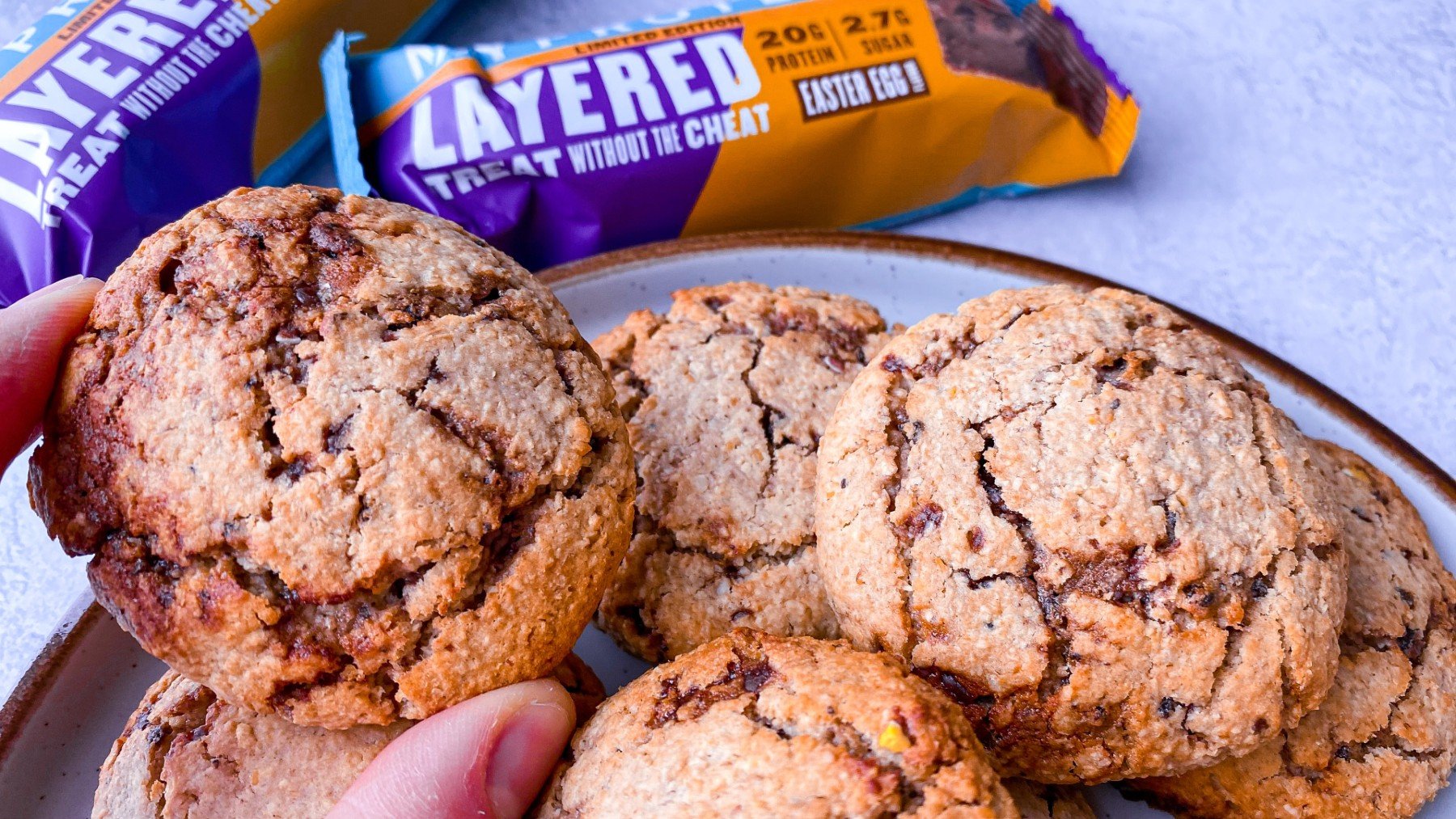 Method
First, preheat the oven to 170°C.
Make the oats into oat flour by blending to a fine powder. Add the baking powder, mix well, and then set aside.
In another bowl mix together the melted coconut oil, honey, FlavDrops and egg.
Add the dry ingredients to the wet and mix through until well combined. Chill in the freezer for 10 minutes.
Meanwhile, chop up the Layered Bar into small chunks.
Add the Layered Bar chunks into the dough and mix well. Take a small section of cookie dough and shape with your hands so that you have small round pieces.
Place on a baking tray and bake for 8-10 minutes until golden. Enjoy while still warm and gooey.