Continuing the momentum of our latest launch, Whey Forward, we're super excited to announce yet another powerful partnership!
If you didn't know, now you know – we've teamed up with Jelly Belly to deliver 3 all new flavors of Clear Whey Isolate.
Deliciously nostalgic, Myprotein x Jelly Belly delivers Jelly Belly's jelly bean inspired flavors including Very Cherry, Sizzling Cinnamon, and Tutti Frutti.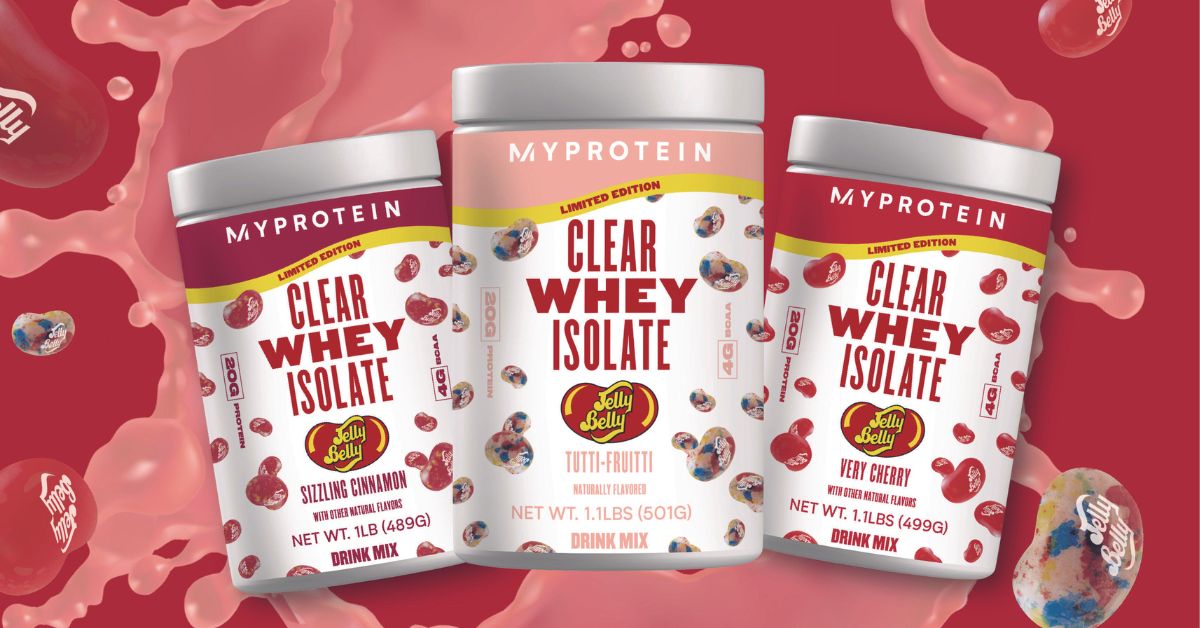 Each scoop from these 20 serving tubs is high in protein coming complete with 20g of protein per serving, 4g of BCAAs and 3g of glutamine.
Light and refreshing, Jelly Belly Clear Whey Isolate is the perfect post workout drink to fuel your routine.
Pre-order each flavor below.