Muay Thai (pronounced Moo-ay), the national sport of Thailand, is gaining more attention all over the world and becoming a popular way of staying in shape.
Whether you're looking to fight in tournaments, a new way to keep fit, or simply boost your self-confidence — it could be for you.
Ready to get stuck in, but not sure where to start? Here's what you need to know about Muay Thai before you step into the gym.
What is Muay Thai?
Muay Thai is an excellent and effective form of self-defense and a brilliant way to keep fit.
Developed several hundred years ago, as a form of close combat, it uses stand-up striking along with various clinching techniques to defeat an opponent.
Commonly referred to as the 'art of eight limbs', it's characterized by the combined use of fists, elbows, knees, and shins.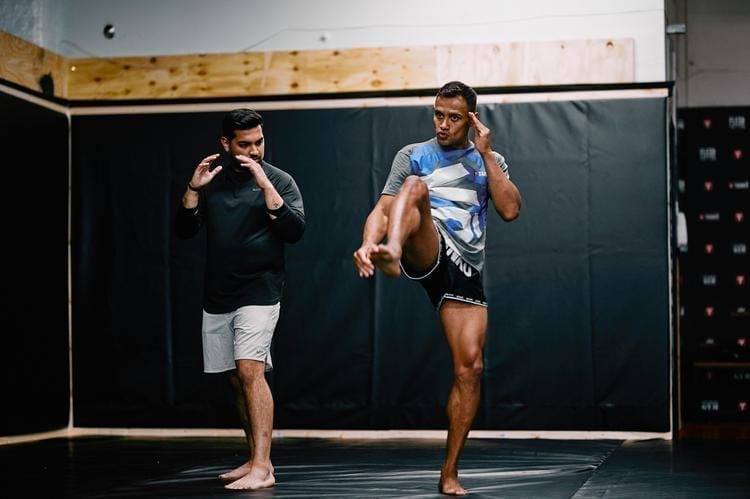 How Does This Differ From Kickboxing?
Many people think that Kickboxing and Muay Thai are similar, in terms of technique and fighting style, but in many ways, they're completely different. Think of Muay Thai as kickboxing with elbows and knees.
Kickboxing utilizes a 4-point striking system (punches and kicks) while this martial art uses the 8-point striking system (punches, kicks, knees, elbows) and the full clinch. The two extra sets of limbs for this practice are elbows and knees, which opens up a lot more possibilities in the ring — making the sport super-exciting to watch.
How can I start Muay Thai?
The best way to start out and get some good advice (or even lessons) is at your local gym.
Most gyms are accessible to all who walk through the doors, from professional fighters to those training for fitness. So, find your local gym and get started today.
If you're feeling nervous about starting your first session, why not try 1-2-1 training? Private lessons are an excellent way to focus on specific areas of your training program and even the basics before joining group sessions. And, don't be afraid to ask questions.
Take Home Message
This is a combat sport that uses stand-up striking along with various clinching techniques.
You don't have to fight. You don't even have to spar. Whether it's the thrill of fighting, or simply a new and exciting way to stay fit, Muay Thai could be for you.