Over lockdown we've all had to adapt to living our daily lives virtually. Work meetings, virtual dates, followed (or at least started) a YouTube 30-day plan for "shredded lockdown abs", but many of us were missing face to face personal training sessions with our PT. 
As a lot of us are heading back into lockdown, seeing our beloved gyms close and our PT sessions disappear once again, virtual personal training is looking more desirable than ever. 
You've just started getting back on track with your gym routine after months of strict lockdown and don't want to lose that progress again, we get it. That's why we've explored all the benefits of virtual personal training so you can figure out if it's a good fit for you and your workout routine.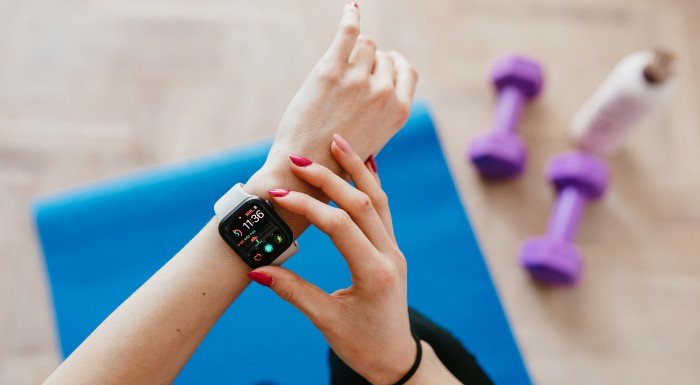 1. Flexibility
With no need to be at the gym for any certain time, or even at all, a busy style won't stand between you and your fitness ambitions. Simply let your trainer know when you'll be completing a session, with what equipment, and utilize their expert advice as and when you need it.  
If you jet off on holiday, virtual personal training allows you to adapt a plan that works whilst you're away, altering meal plans and workouts to fit you. 
2.  Attentiveness
Even though you won't have your trainer beside you in the gym aiding your form as you complete a set, you will be able to contact them directly. This means you can ask questions, send pictures or videos of your form, and get answers pretty quickly. 
You'll also be able to contact them whenever you need rather than just turning up to a session once a week. Texting your PT when you're not sure what meal you can make from what you've got in the fridge or when you can't get to the gym and need a workout with limited equipment is invaluable. 
3. Independence
Your usual in-person PT experience might end up with them setting up each exercise for you. This might be great in the moment as it's one less job for you, but once you go into the gym solo, you might be left completely clueless as to how to use anything in the gym.  
A virtual PT will direct you on how to set up each exercise, building up your gym knowledge. This means you'll be able to walk into any gym knowing exactly how to use the machines, and exactly how to set up your exercises.  
4. Confidence
A virtual PT is kind of like having the best of both worlds. You get to pick their brains whenever you're not sure of something by dropping them a text, but you also get to go into the gym or workout at home feeling like you've accomplished your workout all on your own. 
Building this confidence with different movements and exercises is made much easier when you know you've built it on your own, whilst being secure in the knowledge that your form is correct. 
This confidence means you'll have the confidence and the knowledge to get a good workout in wherever you are. 
5.
Accountability
The nature of a virtual PT offers you 7 day-a-week access to your PT's knowledge with you being able to ask any questions you need whenever you need them. This also means that your PT will be able to hold you accountable to your goals, checking in with you regularly on how your workouts and meal plans are going.  
This accountability might be the push you need to reach your fitness goals. 
Take Home Message
As things start to look slightly more uncertain again so many of us are worried about losing our gym progress that we have just regained. A virtual PT might give you that little bit of normality to your gym routine and give you a new challenge to focus on.  
Definitely worth considering to keep both your fitness and your confidence up.