If you're on the lookout for supps that will help take your workouts to the next level and provide the highest quality ingredients, meet MyPRO. MyPRO is Myprotein's premium line of supplements for athletes, competitors, and anyone who wants to get serious about their training. There are many aspects of MyPRO that make it a top-tier line of products and differentiate it from Myprotein's Core range of supps. Let's check it out.
Ingredients
MyPRO boasts some of the highest-quality ingredients for sports nutrition. In our Pro line, we use more active ingredients and higher strength doses for those looking to get in as much nutrition as possible and hit their macros daily. Our formulas are fully transparent, so you can know exactly what's in your protein supps, and where it comes from.
Some targeted ingredients in the MyPRO line include prebiotic digestive enzymes to promote digestion (THE Whey), Citrulline to increase blood flow to muscles and amino acid uptake (THE Pump), and Bioperine® to increase absorption and availability of active ingredients (THE Pre-Workout). In MyPRO supps, you'll also find higher doses of central ingredients like protein, amino acids, and caffeine to support a more physically demanding routine.
Technology
MyPRO products are made with cutting-edge technology and patented ingredients that are scientifically proven to enhance performance. The Pro range also utilizes advanced taste technology to deliver superior taste. And with a wide variety of unique flavors for each supp, your taste buds will always be satisfied.
Try THE Pre-Workout in deliciously fruity, limited-edition MIKE AND IKE® Caribbean Punch, Sour Watermelon, or Strawberry:
Who is it For?
MyPRO is available to all, whether you're a beginner or a seasoned gym-goer.  The range will provide a level of supplements that deliver premium quality to those looking for the best possible ingredients to support their fitness goals. MyPRO is perfect for those who are dedicated to a specific goal, who are health-conscious, or who simply want that extra edge when it comes to their fitness routines or competitions.
Products
The MyPRO line has every supp you'll need to smash your workout routine and reach your goals. We offer protein supplements like THE Whey, pre-workouts like THE Pump, THE Pre-Workout, and THE Pre-Thermo, fat burners like THE Thermo-X,  aminos like THE EAA + Greens, and even energizers like THE Coffee Boost. And if you're looking for plant-friendly supps, THE Plant Protein and THE ioPEA are both great vegan options.
Whether your goal is to build muscle mass, manage weight, or improve overall health and wellness, MyPRO has something for everyone. All of our MyPRO supps are specifically engineered for superior performance, so you'll come out winning every time.
Check out our latest MyPRO release with the new UFC Middleweight Champ Israel Adesanya:
Take Home Message
If you want to be the best, then you have to fuel your body with the best ingredients available. Take your supps to the next level with MyPRO and start feeling energized, focused, and ready for any challenge.
Want more from MyPRO?
READ THESE NEXT:
Our articles should be used for informational and educational purposes only and are not intended to be taken as medical advice. If you're concerned, consult a health professional before taking dietary supplements or introducing any major changes to your diet.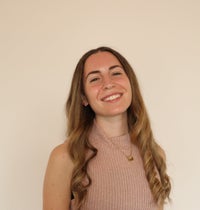 A Rutgers University Honors graduate, Jamie grew up on the Jersey shore and double majored in Comparative Literature and Anthropology in college. Jamie is an experienced writer in the health and wellness, biotech, and eCommerce fields. She loves writing with a purpose and has even written for the Department of Justice.
Jamie became drawn to exercise during her time in university and began to notice the physical and mental benefits of moving your body daily. Today, Jamie enjoys Pilates, light weight training, and going on long walks in nature daily.
Jamie is also passionate about eating right and prioritizing gut health and immunity. She is always trying the next innovation in health and wellness. When she's not writing articles, Jamie enjoys reading, playing guitar, and finding dogs to play with.