Critics, take a seat. Nothing comes close to matching our newest and most powerful pre-workout to date — THE Pre-Workout +.
If you're training hard, you need the right tools to maximize your potential.
THE Pre-Workout + has been carefully crafted to ensure you get the pre-workout energy you need to tackle your goals.
So let's break down just how and why it will get you there.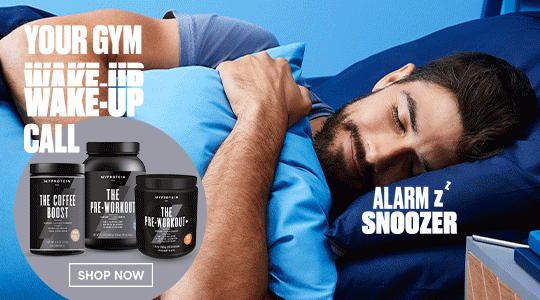 First, THE PRE-Workout + is packed with 3200mg of Beta-Alanine to enhance the the buffering capacity of your muscles. This helps to delay the onset of fatigue so you can push the extra mile or get in more reps than usual.
Pair that with 300mg of Caffeine and our delayed release beadlets and you'll get long-lasting, sustained energy despite your most grueling workouts.
Not convinced? Allow our leading product technologist, Adam, to explain further.
"The Pre Workout+ is our new premium pre-workout, packed with higher doses of clinically studied and cutting edge ingredients shown to increase performance and maximize gains.
THE Pre-Workout+ contains 300mg of caffeine in two different forms; caffeine anhydrous for a quick boost and caffeine beadlets that are absorbed slowly to provide long lasting sustained energy and focus." says Adam.
"Packed with 6g of citrulline, 3.2g of beta-alanine and 1.5g of betaine, The Pre-Workout+ will take your workouts to the next level.
We've also included powerful nootropics Alpha-GPC, L-Theanine and Huperzine A to keep you focused on your training."
In addition, THE Pre-Workout+ is available in two delicious flavors, Orange Mango and Rainbow Candy. Find the right flavor for you below.