Wondering how to make the perfect protein waffles? Try this super easy recipe – all you'll need are a few simple ingredients and a cheap silicone waffle mold or a waffle iron to make this delicious, macro-friendly dessert.
Makes: 4 waffles
Ingredients
Method
#1 Combine all ingredients in a blender and process until smooth.
#2 Pour batter into a silicone waffle mold (or use a waffle iron if you own one). If using a silicone waffle mold, place a tray with a weight on top (like an oven-safe dish) so the waffles don't rise.
#3 Bake at 420°F or 390°F for fan-assisted for 9-10 minutes or until golden brown at the edges.
#4 Remove from molds and serve with your favorite toppings. Easy!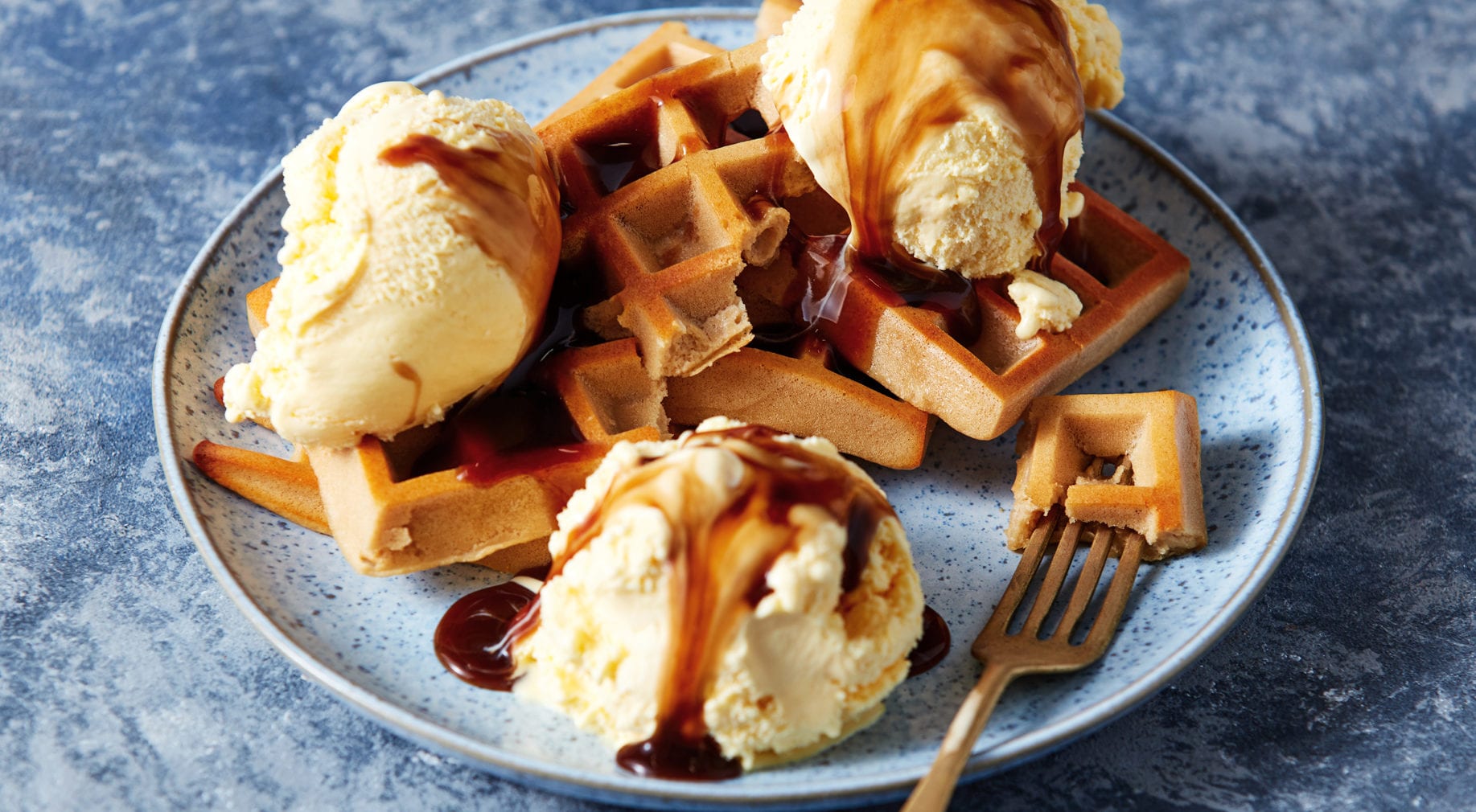 Check out more healthy recipes here!