You only need 4 ingredients for this simple summer recipe.
---
Affogato is a traditional Italian dessert that usually consists of vanilla gelato "drowned" with a shot of hot espresso. The result is a deliciously rich and sweet treat that's a real wake up for your taste buds, ideal for topping off a nice summer meal.
Our high-protein version is a healthy alternative to shop-bought ice cream, ideal for when you've got those cravings but don't want to splurge on all that added sugar and high fat content. Just make up a batch of this cheat's ice cream and you'll be good to go all summer.
Makes 2
Ingredients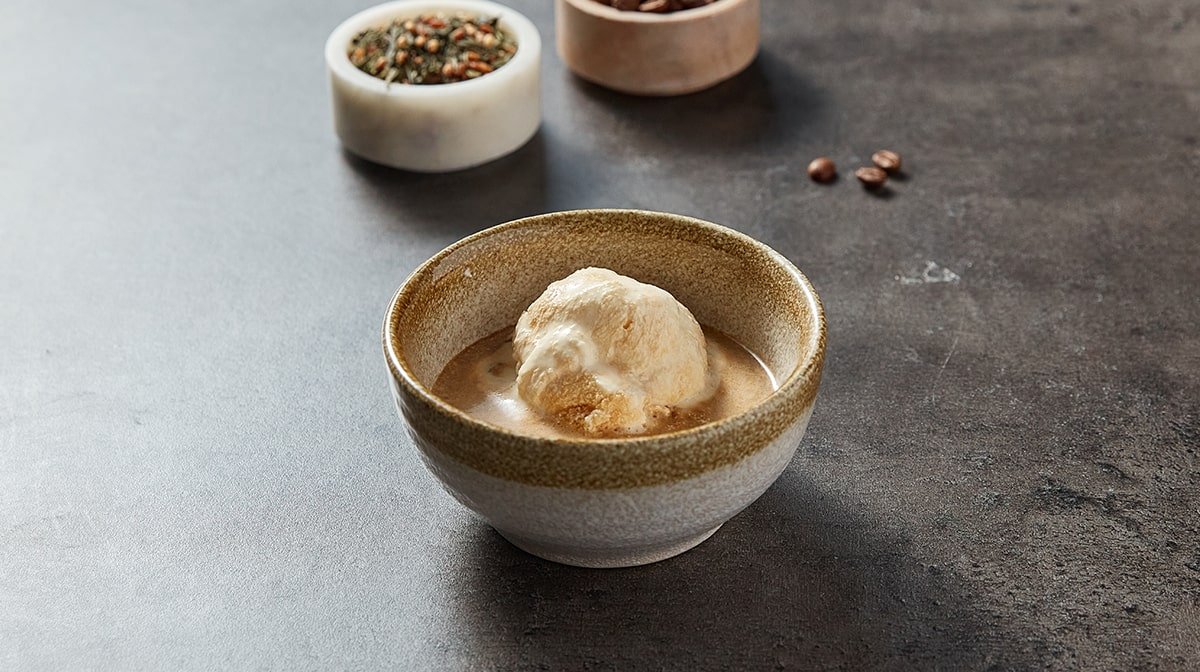 Method
1) First add the milk, yoghurt and protein to a blender and blend until smooth. Pour into a baking tin or freezer-safe container and leave to freeze for at least 4 hours.
2) Once frozen, add a generous scoop to a small bowl and pour a fresh espresso shot over the top. Buon appetito!