30 million Americans suffer from eating disorders. 20 million are women.1
March is Women's History Month. Today is International Women's Day. While we want to take this time of year to champion women's achievements and all the women who inspire us, we'd be naïve to be a health and wellness brand that didn't use it's platform to shed light on the inequalities women face when it comes to body shaming and the conditions and disorders it produces.
Recently, we sat down with our team of athletes and ambassadors to talk about their experiences with body image disorders or insecurities created by unfair societal standards sometimes fueled by the media we consume.
Melanie, Stacia, and Bella are all athletes and personal trainers who have dealt with or know others who have dealt with body image related issues. All three of these individuals work with women helping them to live healthier lifestyles and offering advice on how to do so.
Their message is simple: there is no perfect body type. Be happy in your own skin.
Melanie, 28
Melanie Velez is a personal trainer and corrective exercise specialist from Long Island, New York. Like lots of people in the industry, her love for her occupation and helping others stay healthy stems from struggling to be happy with her body and dealing with dangerous eating behaviors at a young age.
"It seems like a different life. I never want to go back there. I was very unhappy with my body. Nothing was good enough." says Melanie.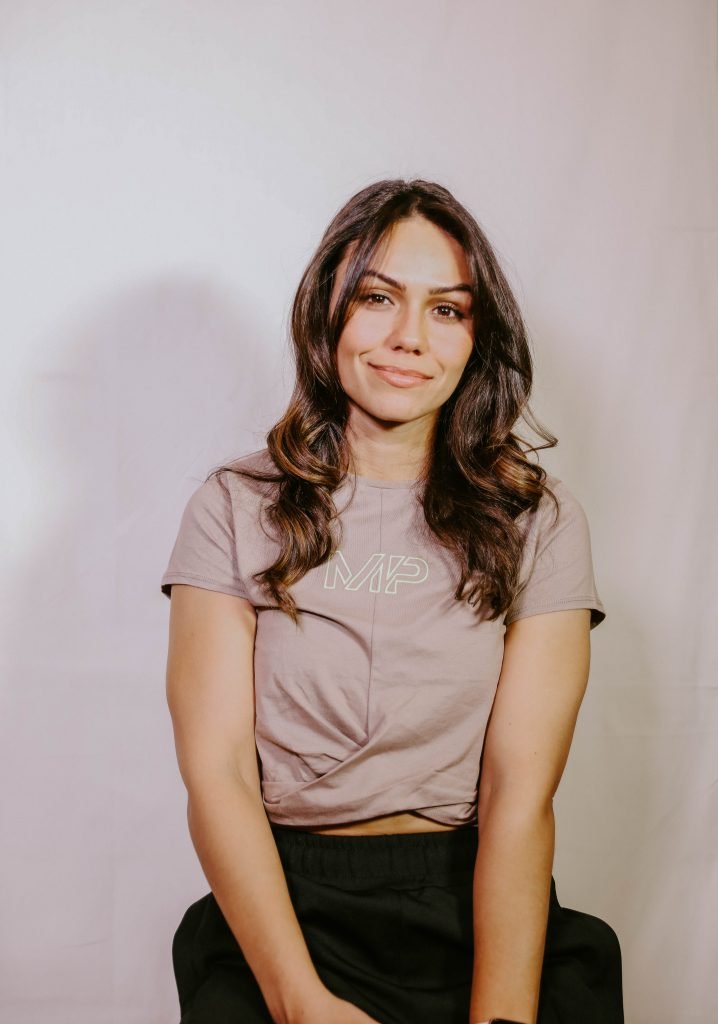 After struggling with two extremes, bulimia and binge-eating, Melanie has a stronger perspective that she offers as help to other women.
"Being on those different ends of the spectrum turned out to be beneficial, now. Being a personal trainer and working with other women, I feel I can give them really sincere advice. No woman should have to go through these issues alone."
In developing a healthy relationship with eating and exercise, Melanie's stance on dieting has changed for the better.
"Eat what you love. Eat it in moderation. Eat things that are going to fuel your energy. It doesn't need to be a prize. Have a routine that doesn't deprive you of anything. Eat to survive, not to look perfect."
Stacia, 25
National boxing champion and Golden Gloves recipient, Stacia Suttles is a 25 year old boxer from the Bronx, New York. In a sport where fluctuations in weight are standard to the process of "making weight", Stacia's experience with body shaming has played out through social media with her boxing routine under a microscope.
"When it comes to body image issues, social media has played a part. Just trying to please people, you know, when you look lean or when you're thinner, they like your picture or video more." says Stacia.
"For me, I guess, it just took being happy with how I look no matter what I'm doing whether I'm getting ready for a fight or not getting ready for a fight, just being happy with how I look, knowing I'm healthy and not caring about other people's judgement." says Stacia.
"There is no perfect body type . Every person is different. What works for me may not work for you. You just gotta keep going and tell yourself you can do it."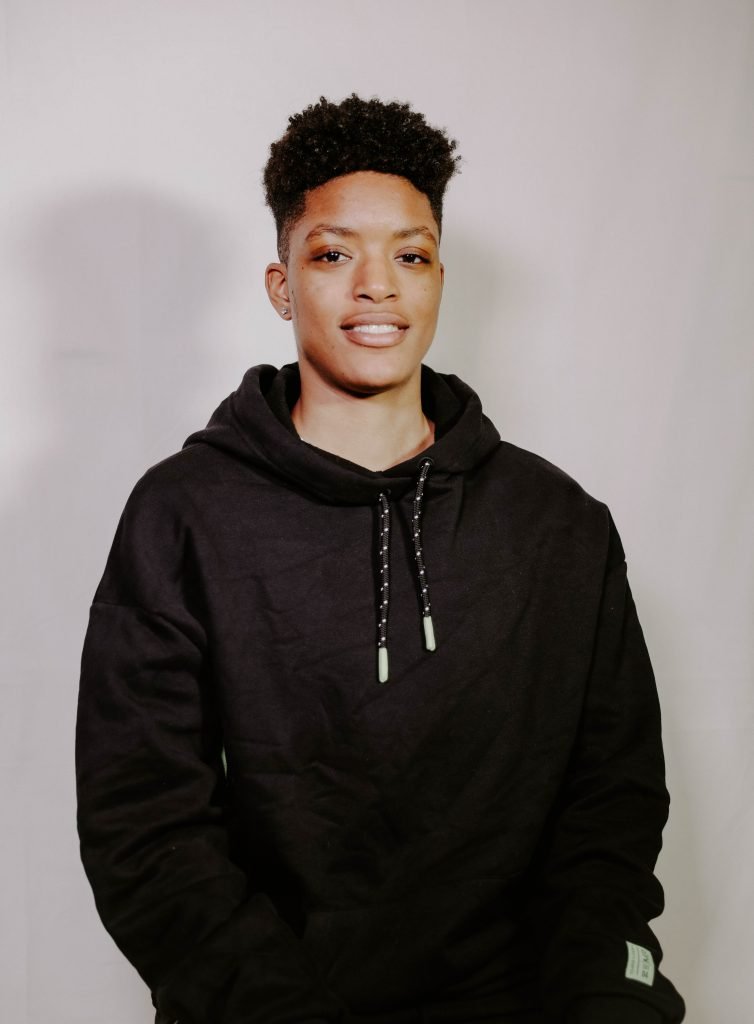 Resilient to judgement, Stacia continues to balance work, school, and boxing as she trains hard each week; a work ethic instilled by female coaches and mentors in her corner, one more so than others.
"Reese Scott really took me under her wing and motivated me just from her story of losing a ton of weight and pursuing boxing and opening Women's World of Boxing which is the first women's boxing gym in New York." says Stacia.
"She gave me the opportunity to teach other women and be able to share my knowledge of boxing with other women and girls in the community."
With Scott as an example, Stacia has been able to use boxing as a tool to help women and one close family member fight health-related issues.
"She started training with me and coach Reese. She started taking nutrition seriously and she's a lot happier now" says Stacia.
"It just feels really good to share what I've learned over the last couple of years to other women and people in general."
Bella, 24
Originally from Denmark, Bella Rahbek is a strength coach and personal trainer that moved to the states in 2016. Since then, she has helped other women gain strength and add muscle mass for a living — something she feels is contrary to arbitrary standards of the "perfect body".
"Society wants you to be skinny, but i actually help women become better and stronger versions of themselves by gaining weight." says Bella.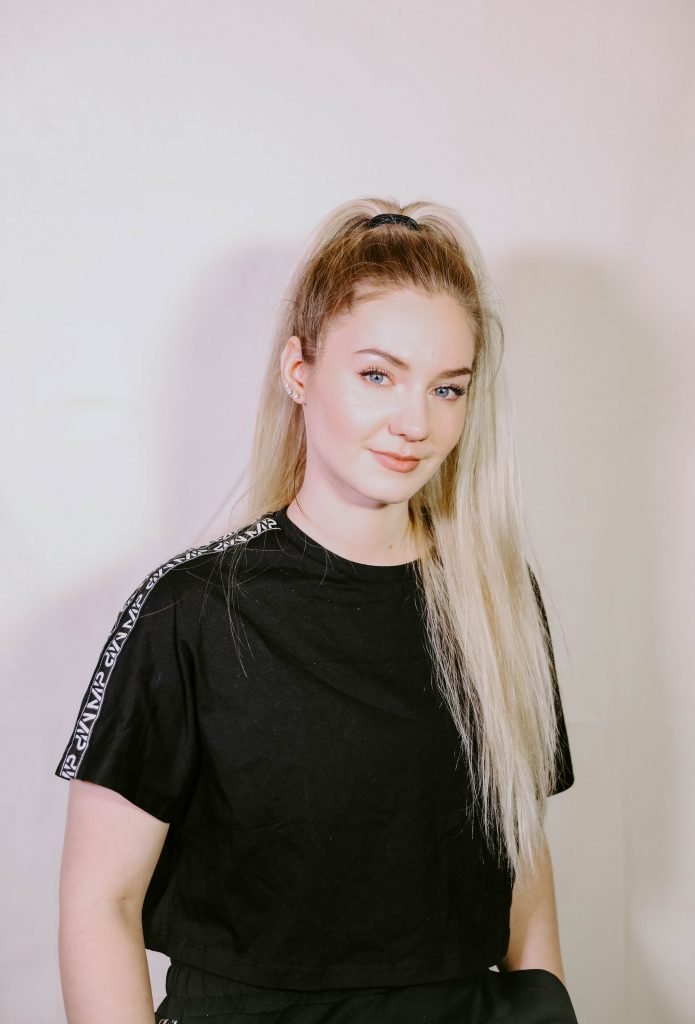 Like Stacia, Bella has also been subject to the pressure social media can place on one to be perfect, receiving judgement about her body online.
"It definitely wasn't easy receiving negative comments about my body and how it should be looking" says Bella.
"Sometimes it made me feel like I wasn't good enough or I had to change something about myself…it definitely affected my confidence"
Despite such hurtful comments, Bella believes that it is up to ourselves to decide whether or not we are "good enough".
"You have your own voice in your head that tells you what's acceptable and what's not…everybody's entitled to an opinion but it's up to you whether or not you let that opinion in."
Take Home Message
There are no perfect body types. The "perfect picture" you see online should not be the "perfect picture" in your mind.
Follow a diet and routine that's healthy and sustainable; one that's balanced and not too restrictive. This is what we mean when we talk about being Forever Fit.
If you or someone you know is suffering from body image conditions or disorders, do not hesitate to get help from a friend or licensed professional.
Eat what you love, train hard, and ask for help when you need it. You never know who may be dealing with the same struggle.