After you just got used to home working during the first lockdown, you then marched back into your office ready to take on the world. But now,  you've been sent home once again. And adjusting to the second lockdown has all the same challenges of the first.
We know that working from home can be incredibly difficult for focus, productivity and mental health. But the good news is, there are plenty of habits you can start to form to make sure that working from home is both comfortable and productive. 
1.  Take some time to set up your work space
Take a Sunday afternoon to set up a workspace that you enjoy to be in. Even if it's just a corner in the living room, designate it as the place you go to work. 
Decorate with plants (preferably ones that don't take too much watering) plenty of charging ports, office supplies, and a place to set your cup of tea down. 
Make sure your workspace is away from your bedroom if you can, but if you have to work from your bedroom, try to designate an area off of your bed for work, so that your bed remains a place for relaxing. 
Instead of replying to emails from wherever you can get an internet connection, try to make a space that is comfortable and fit for focus.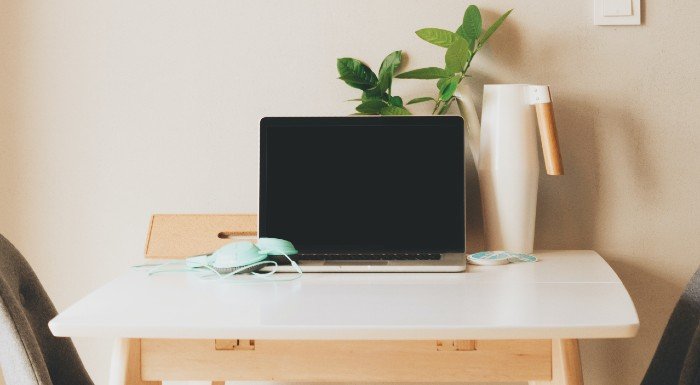 2. Get up at your normal time
It is so tempting to take advantage of the 30 second commute to the office when working from home, but having a relaxed morning routine can set you up for a much better day. 
Getting up at your usual time, instead of having an extra hour or so in bed, means you can have a relaxed, weekend-like morning before work instead of the usual rush around to brush your teeth and brush your hair in time.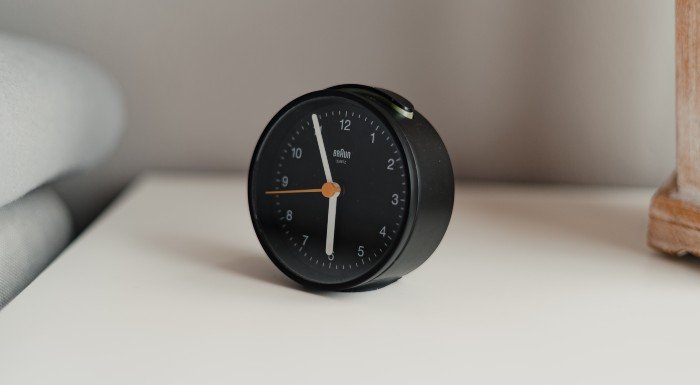 3. Walk "to work"
You might be avoiding sitting in traffic for half an hour or squeezing your way onto a cramped train every morning, giving you an extra hour or so to play with in the mornings. 
Structuring your day around some kind of "commute" can give you some sense of normality and routine that can really help you cope with stress and increase productivity. 
Getting a walk in in the morning whilst its light can also be brilliant for your mindset for the day. Not only does a little bit of sunlight first thing help you to wake you up properly, but a breath of fresh air and getting some steps in before you've even looked at your emails will definitely help you to feel accomplished first thing in the morning. 
Also, take your coffee with you for optimal effect.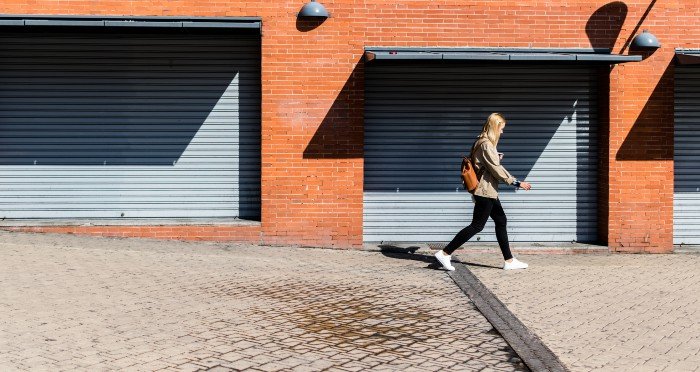 4. Get dressed
Even though your colleagues may only see your top half, we suggest swapping the pyjama bottoms out for some actual trousers too.
Making a habit of getting dressed into an outfit that makes you feel good can make you feel much more productive. Injecting a bit of normality by putting on an outfit that you would ordinarily be wearing to the office puts you in the right headspace for getting work done effectively.
If you're looking for some comfy working from home attire, try our comfy seamless range.
And of course, a good outfit always gives you a much-needed confidence boost which definitely can't hurt.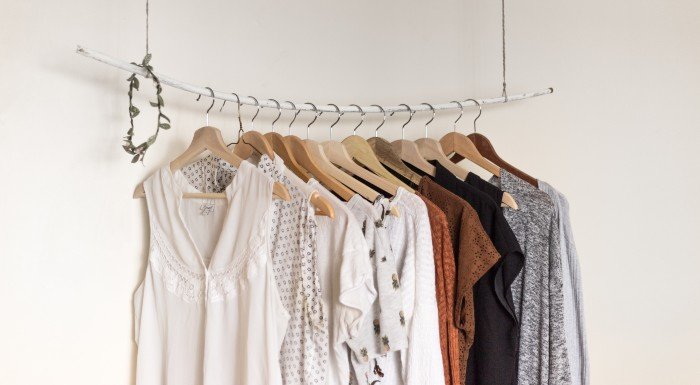 5. Mid-day yoga break
We know that some days work just takes over and getting 15 minutes of Yoga or meditation in is a no-go. But when you do have a quieter day (fingers crossed!) try to squeeze in a yoga stretch session. Firing up your muscles in a relaxed way like with Yoga poses, is perfect to get your blood flowing after a morning of being sat in the same position. 
As well as waking up your muscles and giving them a break from sitting down, a quick Yoga session will give your mind some space from the stresses of the work day too. You might find that after allowing your mind this break, you're even more productive when you head back to your laptop. 
Start out with our beginners Yoga poses here to get your flow going.
6. Put some music on
This one can be life changing to your WFH game. Putting some good music on, to match your mood, can de-stress the mind and give you the mood-boost you need to push through the day. 
If you need some stress relief and some focus, put a chilled-out playlist on, and if you need some energy, get moving for a few minutes with whatever you love to dance to. 
Whether it's a mid-day dance break to perk up from that 3pm slump, or a tool to help you stay focused, music really is therapy. If you're looking for the former option, our 16th birthday playlist could be the one for you.
7. Make a lunch date with your "co-worker"
Working from home loneliness is a huge problem many of us are tackling. Not being able to see our friends and co-workers is an insanely tough adjustment. 
That's why it's really important to make the effort to spend time with whoever you can however you can. If you live with other people, try to align your lunchbreaks so that you can eat lunch together and have a good chat. 
If you live alone, try to set up a video call with a friend or a co-worker and virtually eat lunch together, and try to steer clear of work chat. This will help break up the day, and make sure your lunch break is a proper break. Not you eating a sandwich with one hand and typing away with the other. 
If your looking for a recipe to impress your lunch buddy – try our Jerk Chicken meal prep.
8. Stock up on your favorite snacks
Healthy, and not so healthy, keep your favorite snacks on hand to boost "office" moral. 
Keep your brain ticking over with healthy snacks like almonds and cashews, and fruits to munch on. But also keep a few of your chocolatey favorites like biscuits for tea-dipping. 
And, if you want to combine good macros with sweet treats (why would you not!) try our favorite protein bars, like the ones here. 
Read this for our expert's tips on how to properly fuel while working from home.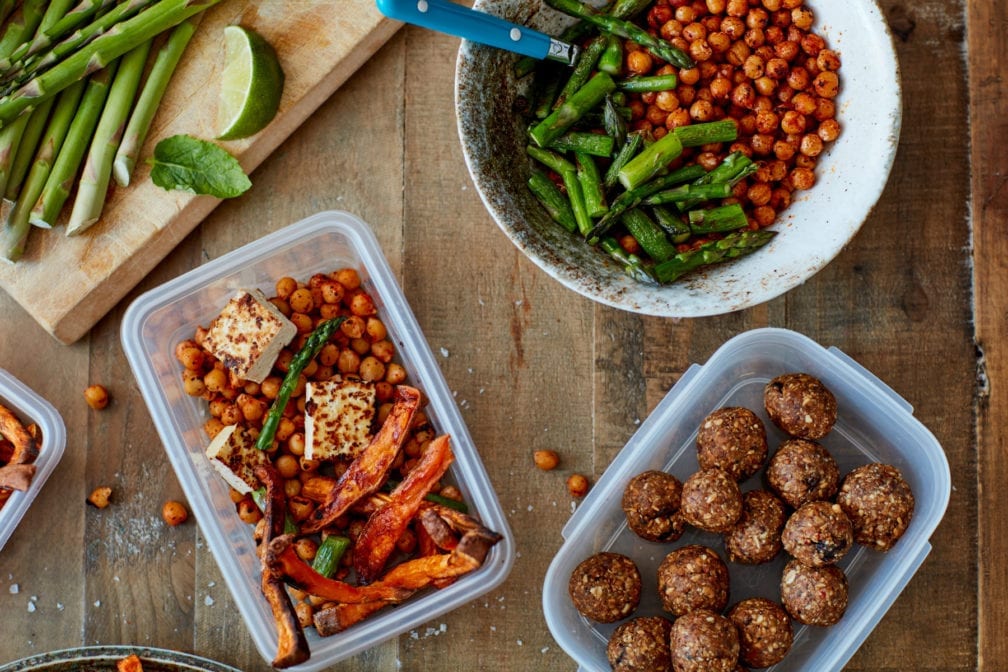 You can still get those body composition goals.
9. Find a workout routine
You don't have to hold yourself to working out 5 times a week in these challenging times. Even if you just begin by committing yourself to a morning walk a couple of times a week, that's progress. 
Routine is your best friend when life is turned upside down, and without your usual straight from the office gym sessions, your workout routine is likely to be close to non-existent. 
So, whether it's getting in that 20-minute morning walk, doing a weights session with some dumbbells in your living room, or getting a HIIT session in, get into some kind of routine with it. 
We have tons of workout from home tips, start with this full body workout that requires nothing more than a resistance band. 
10. Invest in some slippers
We might have advised you to get out of your pijamas, but we certainly don't extend that to shoes. 
A good pair of slippers is absolutely essential to working from home. And ok… it may not be a "habit" as such, but if you're not in the habit of wearing slippers, it's time to invest in a good pair and get into the habit of comfort.
Especially if you can find a pair that look like these…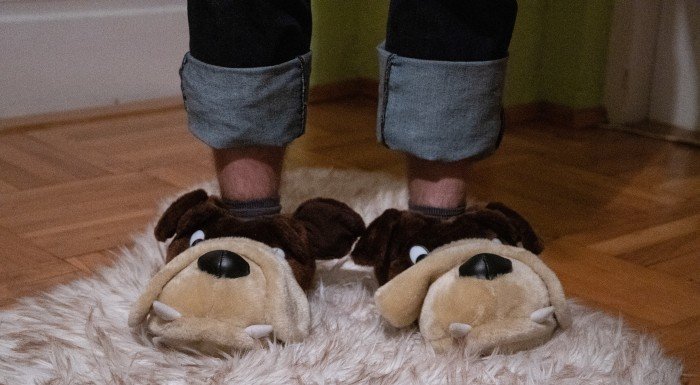 11. Keep to a schedule
Get in the habit of making to do lists once you've finished for the day for the following day. 
This means that when you start work the following day you've already got a list of priorities for that day, making sure you don't forget any bits that you didn't manage to get done the previous day. 
Once you've got your basic list of priorities, try setting a schedule for when you're going to get what done, and try to stick to it. Of course, last minute bits will probably come up throughout the working day, but having a broad schedule can help you fit those bits in in a much less stressful way.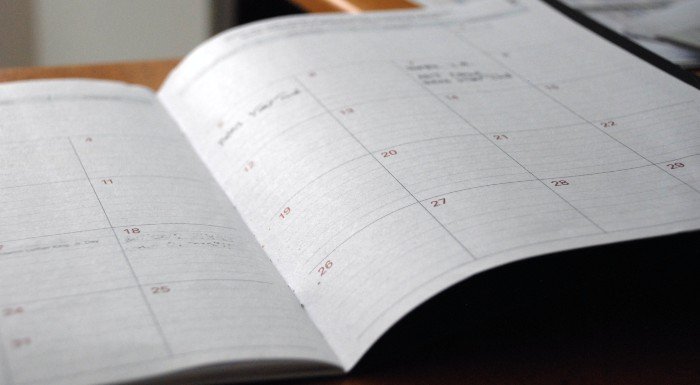 Take Home Message
As we adjust to a new way of working, for many office workers, forming healthy habits that we can then stick to is essential to our mental health and productivity. Making these little things habits means eventually, you won't even think about doing them.