With the Spring sunshine finally here, the more we are getting ourselves outside to take advantage of the longer days. As you spend more time outside, don't forget to get your workout in outside too! The summer months are the perfect time to take a break from your indoor workout routine and get outside to take advantage of every summer day.
Not sure what workouts to do outside this summer? I have my top 5 outdoor workouts to keep your body looking great and feeling great all summer long!
1) Trail Running
Hitting the trails for your runs will not only allow you to explore new territory, but you will also build up your endurance and your leg muscles. Many runners hit the trails regularly in order to prepare their body for hilly races and it is a great way to do just that. By trail running regularly, you can protect your body from many common running injuries as you are running on softer surfaces that your legs will prefer and it will also give yourself a break from the monotony of running the same path you normally do. Since motor vehicles are usually prohibited from going on the trails, you can run without having to stop and look for traffic along the way.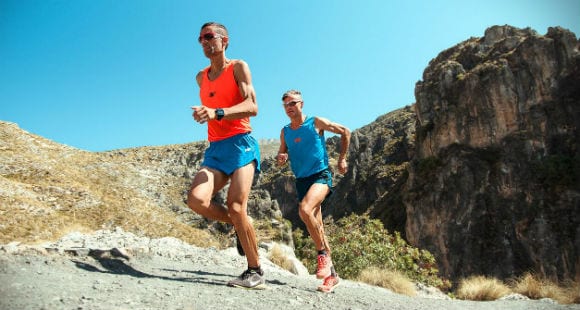 If you plan on doing this regularly and for long distances at a time, it will be best to buy running shoes specifically designed for the trails. They are made to protect your feet from rocks and other objects you may encounter and they are also designed for running on softer surfaces like dirt, rather than regular running shoes that are made for running on concrete surfaces. Make sure to pack along a bottle of water and take a friend along to run through the trails together.
2) Swimming
Swimming is a great way to take your workout outdoors this summer by hitting up the local pool or lido for some lap swimming. Swimming is a great activity to do since it is low-impact and takes stress off of your body, compared to other workouts like running that are high-impact. Swimming builds not only cardiovascular fitness but it also builds up your endurance and muscle strength as well. By swimming laps, you are keeping your heart rate up, toning your muscles, and building strength too.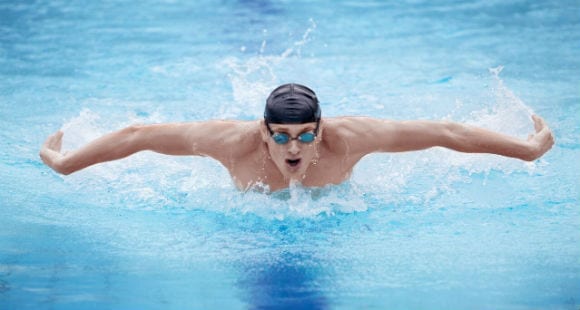 Swimming is also great to do in the summer as the water has a cooling effect on your body and you will have less of a chance of overheating compared to other workouts. If swimming laps are not your thing, there are other options in the water to do as well. Try out water running or walking, or even try out a water aerobics class that will get your cardiovascular levels up quickly.
3) Biking
Another great way to get outside and enjoy the outdoors this summer is to go biking. Not only is biking a fun excuse to get outdoors but there are plenty of benefits to taking bike rides this summer. Biking is another low-impact option that is soft on your joints leaving less of a risk of injury to your body. Biking burns many calories and burns them fast, especially climbing hills.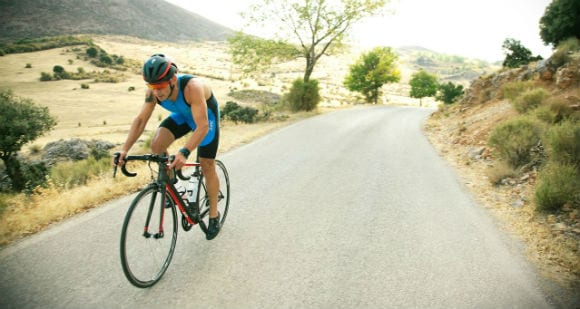 With biking regularly, you can tone your legs, quads, glutes, and calves just by moving yourself on the bike. Since biking is a low-impact activity, you are putting less stress on ankles and knees, while still toning your legs all over. Find a bike path in your area and start pedaling away. Even better, find a path that incorporates hills for a full body shred this summer!
4) Bodyweight Circuits
Take a break from the weight room this summer and take your workout outdoors! Don't worry about losing your strength, you can incorporate your bodyweight into a wide variety of moves that will leave your muscles toned. Popular bodyweight moves include squats, planks, mountain climbers, burpees, lunges, and single leg deadlifts. Combine the moves with the areas you want to target on your body, perform each move for 40 seconds, take a 20-second break in-between then move onto the next move.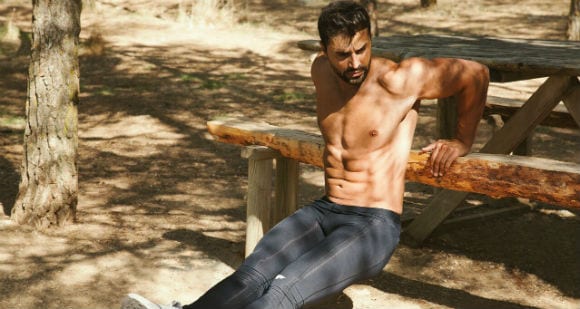 Bodyweight circuits are great to do in your backyard or hit up your local park and use benches for tricep dips or practice your pull-up using a pull-up bar on a play set. You can use the weight of your body for a variety of moves and it is even better to take those workouts outside and enjoy the sunshine!
5) Hiking
It may not seem like much of a workout, but once you get hiking, you will surely feel the burn in your legs! Find an outdoor recreation area nearby with a hiking trail and hike through nature for a few hours. Hiking is low-impact and a great activity for people of any fitness level to do. It is also great to do with others, so grab a group of friends to hit the trails and get that summer shred with the help of your friends!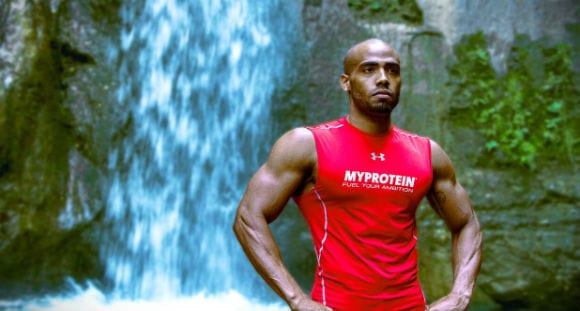 Make sure to pack some snacks and water along if you plan on being out for a while. After hiking for a few hours, you will be more than ready to refuel your body!
Take-Home Message
Switch up your workouts each week to keep your routine from getting boring and try out new workouts in the process. Make sure to listen to your body, and if something does not feel right, do not do it. The summer months are the perfect time to try a new workout outside and enjoy the warmer weather months.