We've reached 8 million strong — so we're celebrating all the people who have got us to where we are now.
As part of that, we spoke to some of the most dedicated people in our community to hear their stories of personal progression and to find out what fitness means to them.
Panicos Yusuf
"Every fight camp and fight is its own challenge. Not just the fight itself, but the whole 6-week process.
During that time, I sacrifice time away from my family, I cut weight so I'm forever hungry, and pick up injuries along the way.
After the fight I have all the injuries to contend with whilst continuing to teach and train in the gym — I've had a broken hand, fractured eye socket, bruised shins, various cuts and bruises."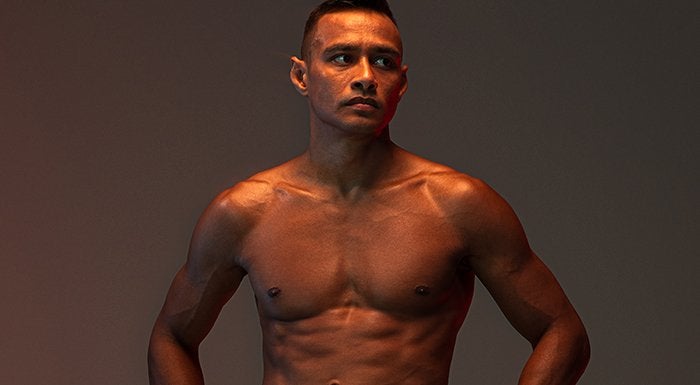 Panicos is one of the biggest names in British Muay Thai, with impressive career highlights including being a two-time Muay Thai world champion.
He was always a sporty kid and tried everything that was available to him, until he found Thai boxing and it became his passion.
He now spends half his time competitively fighting and the other half as head coach at his martial arts gym, All Powers Gym.
"I want to continue fight in One Championship, adding more wins and fighting top opponents and to continue working on my personal growth and fitness.
I also want to grow my gym and help more kids and adults get into fitness and learn to push themselves."
Mark Ross
"I've always approached fitness as a lifestyle and I believe everyone should.
It's not to be seen as something you should do just to change how you look, it should be involved in your weekly plan to help with overall health, mobility, strength and mentality — the positives that come with exercising consistently are endless."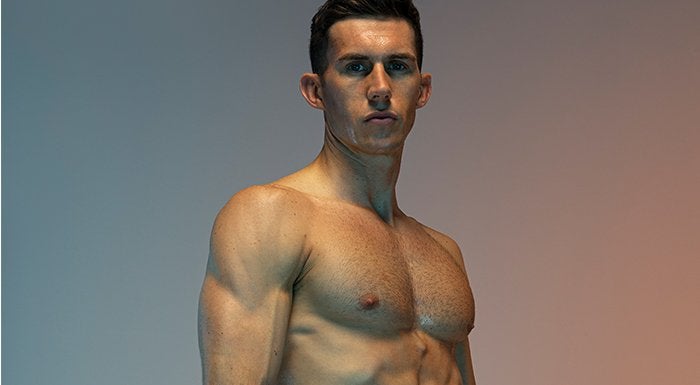 From a young age, Mark has always played sport, especially football, at a high level. This led him to get scouted to go to university in America, where he quickly learnt that he had to be super-dedicated to athletic performance.
He was expected to train two, sometimes three, times a day on the soccer team and it was from there that he 'caught the bug'. As soon as he returned back to the UK he went straight into a PT qualification.
One of his greatest achievements has been to feature in some of the UK's most respected fitness and style publications, including Men's Health and Mr Porter.
"Personally, I'm most proud of being able to help my amazing clients around the world to achieve their dream bodies, but doing it in a long-term lifestyle manner.
That means enjoying the important things in life, while also achieving a strong, lean, healthy body that performs just as good as it looks."
Laura Todd
"When I first began my fitness journey, I felt weak — physically and mentally. Although externally I presented myself as self-assured and positive, deep down I lacked self-confidence.
A large reason for this was my inability to gain weight, I felt self-conscious about looking skinny and weak."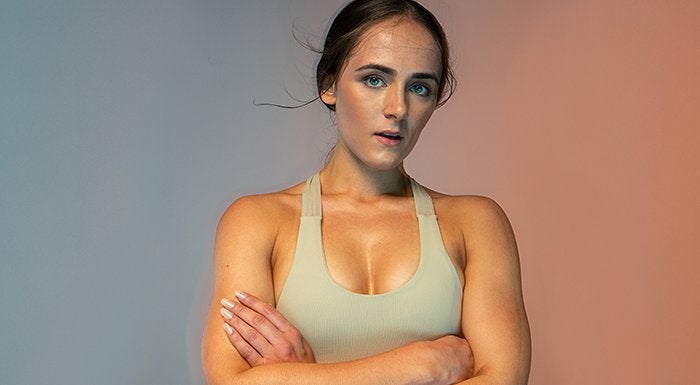 Growing up, Laura was always sporty — playing netball at school and horse riding on the weekends. However, a fast metabolism paired with a lack of knowledge on the basics of nutrition and training meant that she struggled to gain weight and worried about being too skinny.
When she moved away to university she met her partner who introduced to weightlifting and helped her to gain confidence in this new environment.
She found a community of like-minded people which motivated her to educate herself on proper nutrition, and she was able to invest in herself and make the changes she'd always wanted to make.
A defining moment in her fitness journey, after years of feeling weak, was coming third in her first ever competitive powerlifting competition, where she actually deadlifted almost x3 her bodyweight at the time.
"Now, my PT qualification and personal experience allows me to help other women with the same issues I've struggled with.
The fact I've grown my account and business organically makes me very proud. My fitness philosophy is 'strong not skinny' — not only gaining physical strength, but mental strength."
Aran Billen
"My philosophy is having a healthy mind and healthy body through hard work — while enjoying the journey."
As a teenager, Aran was underweight and had no motivation and a lot of self-doubt. He got into fitness at the age of 15, when he decided to join a local kickboxing gym and loved it.
It was from there that his mindset completely changed.
He wanted to progress further, and in order to do so he decided he needed to start building muscle and strength. He found a gym, went to his first session — and never looked back.
For Aran, the most significant part of his journey has been gaining confidence and overcoming negativity.
"I've never felt healthier, physically and mentally. I'm proud of how far I've come with my physique — from not knowing anything about training or nutrition, to gaining so much knowledge about how fitness works for me."
Lauren is an English Literature graduate originally from the South. She's always loved swimming, has discovered the power of weight training over the past few years, and has lots of room for improvement in her weekly hot yoga class. On the weekends she's usually cooking or eating some kind of brunch, and she enjoys trying out new recipes with her housemates – especially since shaking off student habits, like mainly surviving off pasta. Above all, she's a firm believer in keeping a balance between the gym and gin. Find out more about Lauren's experience here: https://www.linkedin.com/in/lauren-dawes-b4416aaa/