Pre-workout shakes and supplements set you up for an effective and successful workout, and some might argue that they're just as essential to your gym bag as your post-workout protein shake.
Whether you're no stranger to supplements or you've only just signed up to a gym, this guide to pre-workout might be just what you need to take your training to the next level.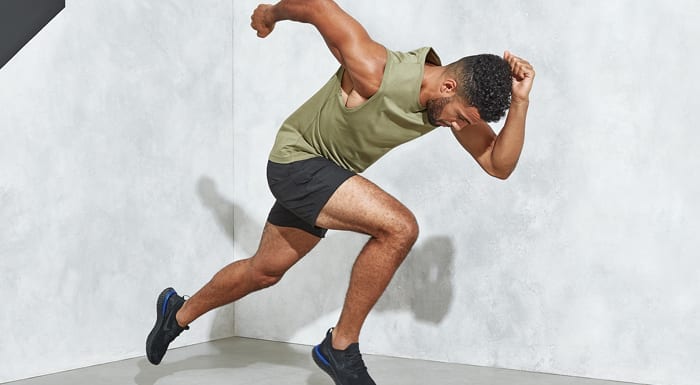 What is Pre-Workout?
Pre-workouts provide energy to push you further,1,2 along with nutrients to help to protect your muscles as you're using them.3
Scientific research has shown that pre-workout formulas improve athletic performance. When taking them, many people find that they're more focused and alert, and experience less fatigue as they challenge themselves.2,4,5
When To Take Pre-Workout?
You should take pre-workout around 30 minutes before you're going to begin exercising,2 as this gives your body a chance to take in the nutrients and put them to use effectively. If taken too early, the effects might have already worn off by the time you begin your workout.
Pre-workout is most effective on an empty stomach. This makes them ideal for a morning workout, but if you're exercising later in the day you can just time your meals for a couple of hours before you're due at the gym.
Does More Pre-Workout Equal a Better Workout?
The right amount of pre-workout equals a better workout. You should never take more than the recommended dose as each blend has been researched to be most effective when instructions are followed correctly.
Are all Pre-Workouts the Same?
No, we've got a whole range of pre-workout shakes and supplements designed to have different effects, or work slightly differently. You should find the best one for your individual fitness goals and lifestyle. Whether you're looking to build mass and you're looking for a high-calorie shake that fuels your weight session, or you're cutting weight and want a low-calorie fuel for your next cardio workout, you should find the appropriate pre-workout for you.
Not sure where to start? Here's a quick guide to pre-workout supplements worth giving a go:
Should I Take Pre-Workout Instead of a Protein Shake?
Firstly, consider what is pre-workout for? Before training, pre-workout shakes or supplements are specifically designed to fuel your body so that you can get the most from your training. However, this isn't as a replacement of your protein shake after you've worked out, as this aids your recovery and muscle building. Combine the two either side of your workout to achieve the best results.
Take Home Message
Pre-workout supplements should be high on your priority list to get the most from your training and see superior results. With a powerful mix of scientifically proven ingredients, pre-workout sees you push further and break barriers – the ideal formula to get you firing on all cylinders.
Our articles should be used for informational and educational purposes only and are not intended to be taken as medical advice. If you're concerned, consult a health professional before taking dietary supplements or introducing any major changes to your diet.