Get set to smash your summer protein goals with an ice-cold treat.
---
Looking for a deliciously refreshing way to hit those protein intake goals during the warmer weather? We've got you covered with these no-fuss, healthy homemade ice cream options. They're every bit as sweet and creamy as the real thing but come with a fraction of the calories as we've switched in low-fat yogurt and cut out any added sugar.
We've gone for three classic combinations — rich chocolate peanut butter, silky white chocolate & raspberry, and juicy watermelon.
It's super easy for you to mix up the flavors and toppings with whatever extras you fancy too — get experimenting with nuts, berries and chopped fruit, or even pieces of your favorite protein bars.
We recommend always having a tub on standby for sunny days.
Each recipe serves 2
Ingredients
Chocolate Peanut Butter:
250ml milk
250g yoghurt
Peanut Butter Cups (chopped)
Sugar-Free Syrup (Chocolate)
White Chocolate & Raspberry:
250ml milk
250g yoghurt
Handful raspberries
Sugar-Free Syrup (Raspberry)
Juicy Watermelon: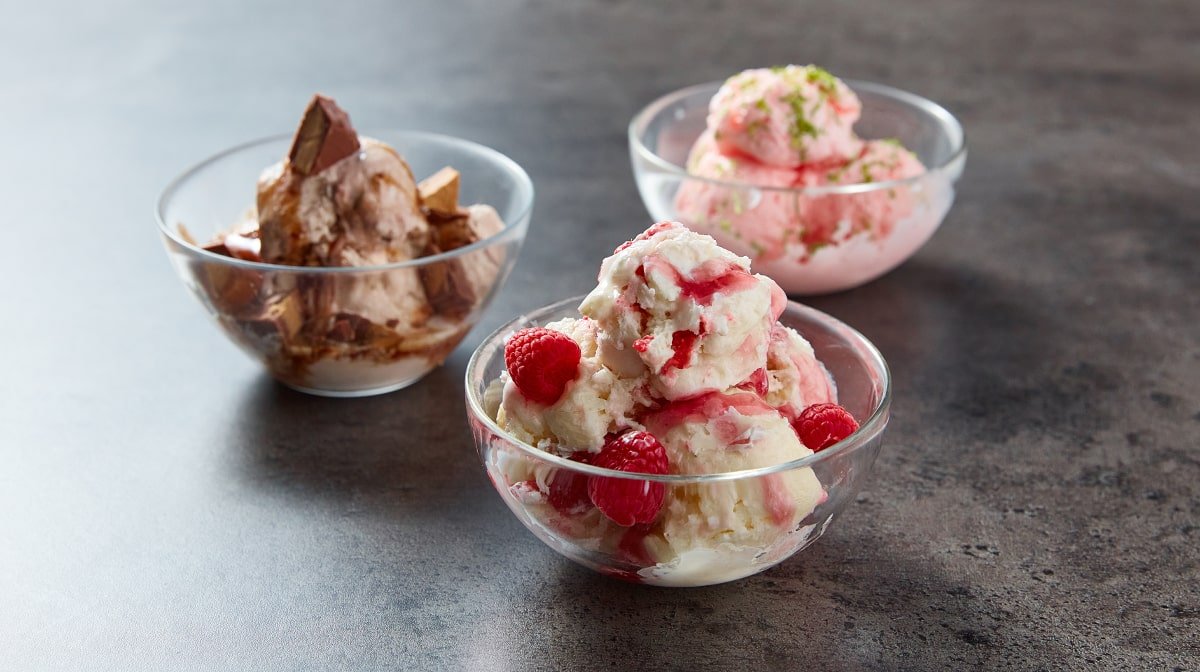 Method
1) Add the milk, yoghurt, and whey protein to a blender and blitz until smooth. Pour into a freezer-safe container or tub.
2) Add any extras that you are using — Peanut Butter Cup chunks, fresh raspberries, or Sugar-Free Syrup are a great shout.
3) Freeze for at least 4 hours, then serve with your favorite toppings. Or just grab a spoon and get straight in there, no judging.