Being on the road doesn't mean you have to kiss goodbye to your results.
Whether you are travelling by land, sea or air these tips can help you to stay on track, stick to your healthy eating and move you closer to your goals – even when travelling!
1) Plan ahead
By planning ahead you can make it a whole lot easier to stay on track with your meals. Being aware of the options available to you ahead of time can make a huge difference to the choices you make.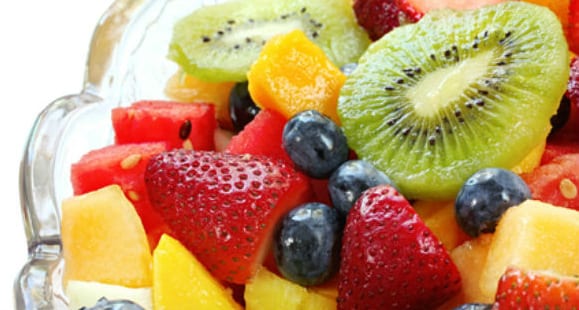 Depending on your method and duration of travel you may be able to pre prepare meals ahead of your journey. If not, you can research the best places to get food so that you are not confined to the first fast food outlet you see as you step off the plane.
2) Eat a breakfast
Try and have a breakfast before you set off on your travels, even if it means preparing it ahead the night before – doing this will save time and avoids becoming flustered if you're running late!
This will set you up for your journey and may prevent uncontrollable hunger later on when you are on the move that might lead to an unnecessary calorie laden last minute binge at the airport.
3) Bring a cool bag
Cool bags are your best friend when you are on the road. They will keep your food fresh and allow you more variety in your meals. They will also save you a fortune on buying food, although security at the airport may not let you through with ice packs as they turn to liquid when they defrost. Icepacks will keep your food even cooler though and are great for car journeys.
You can also freeze bottles of water and use them to double up as an icepack and drinks for your cool bag if you are not travelling by plane.
I like to use Zip-lock bags instead of lunch boxes as I can simply bin the empty bag when I have eaten my food instead of carrying empty lunch boxes with me in my cool bag.
4) Stay Hydrated
Keeping yourself hydrated when travelling is crucial. It is easy to get dehydrated quickly in hot cars or air-planes – although it may seem obvious, water is essential for all the processes that take part in the body, and dehydration can result in cramps and headaches, neither of which are a fun start to your holiday.
Make sure to pack plenty of fluids and sip them regularly on your journey. If you are travelling by plane, wait until you have passed through security to pick up a few bottles of water for the plane ride to keep handy in your bag.
Dehydration can also be mistaken for hunger and cause you to reach for extra snacks and food that you don't even want to eat!
TOP TIP: Add some flavour!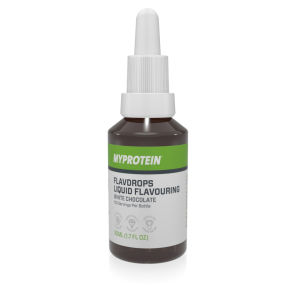 Save money and add flavour by carrying our natural flavouring in your bag!
Flavdrops can be added to water, smoothies, food etc.
Try strawberry for a bit of a thirst-quencher or toffee to add to your airport oats!
Zero calories, carbs or fat – quick and convenient! 
5) Choose smart choices when possible
Deli counters are the holy grail of food choices in airports. You can choose exactly what you want and can often get food to take away with you for later on in your journey as well if you have stopovers.
You can avoid calorie laden dressings and sauces and make your own custom sandwich or salad rather than a cheese burger and fries – there's plenty of choice, avoid the temptation!
6) Research the area you are staying
This falls into the same category as planning ahead. A quick Google search will pull up a list of all the supermarkets and restaurants in the area you are staying.
By being aware of your options you can choose places that might cater better to your eating preferences and this means you won't just go into the first fast food outlet you see on arrival.
7) Stock up your hotel room with healthy snacks
There are plenty of healthy snacks that do not need to be kept in a fridge that are perfect on the go snacks.
By having a supply of these in your hotel room you can avoid emptying the mini bar of all the chocolate later on if all the shops are closed or you do not want to leave your room for food.
Tins of tuna are a really handy snack as they are leak proof and don't need to be kept cold as are protein bars and even homemade granola.
8) Pack some healthy goal friendly snacks
Depending on if you have a cool bag or not the world is your oyster when it comes to healthy snacks. Nuts and dried fruit are a firm favourite, as are hardboiled eggs and protein bars.
Frozen grapes and mandarin segments are also a great snack that will travel well.
Travelling and eating to suit your goals is easy with some planning ahead, you can still enjoy some tasty food on the road and get closer to your goals at the same time!
9) Practice moderation
Enjoy a few treats on your travels but limit them and try avoiding an all out binge. Food is often plentiful on holidays so there are plenty of opportunities to overindulge. Have a treat, enjoy it and move on.
A few treats will not hold you back from your goals but a full week of only eating treats might undo some of your hard work!