The days of dry, flavorless chicken & rice meal prep are well and truly over.
---
We just don't think it's acceptable to sacrifice taste for good macros, when you can easily have both with a simple recipe like this. The goal is to enjoy your meals, right?
Providing over 45g of protein per serving, this is an absolute winner for helping you to hit your daily intake goals. Plus, it's deliciously creamy and packed with some great greens to give you a boost of vitamins & minerals too. Such a solid choice for quick & convenient bulk cooking that will have you sorted for the week ahead.
Serves 4
Ingredients
1 tbsp. olive oil
500g chicken breast (cubed)
300g brown rice
2 tbsp. mixed herbs
3 garlic cloves
Zest of 1 lemon
Salt & pepper
750ml chicken stock
200g green beans
200g low-fat Greek yoghurt
250g spinach
Fresh parsley to serve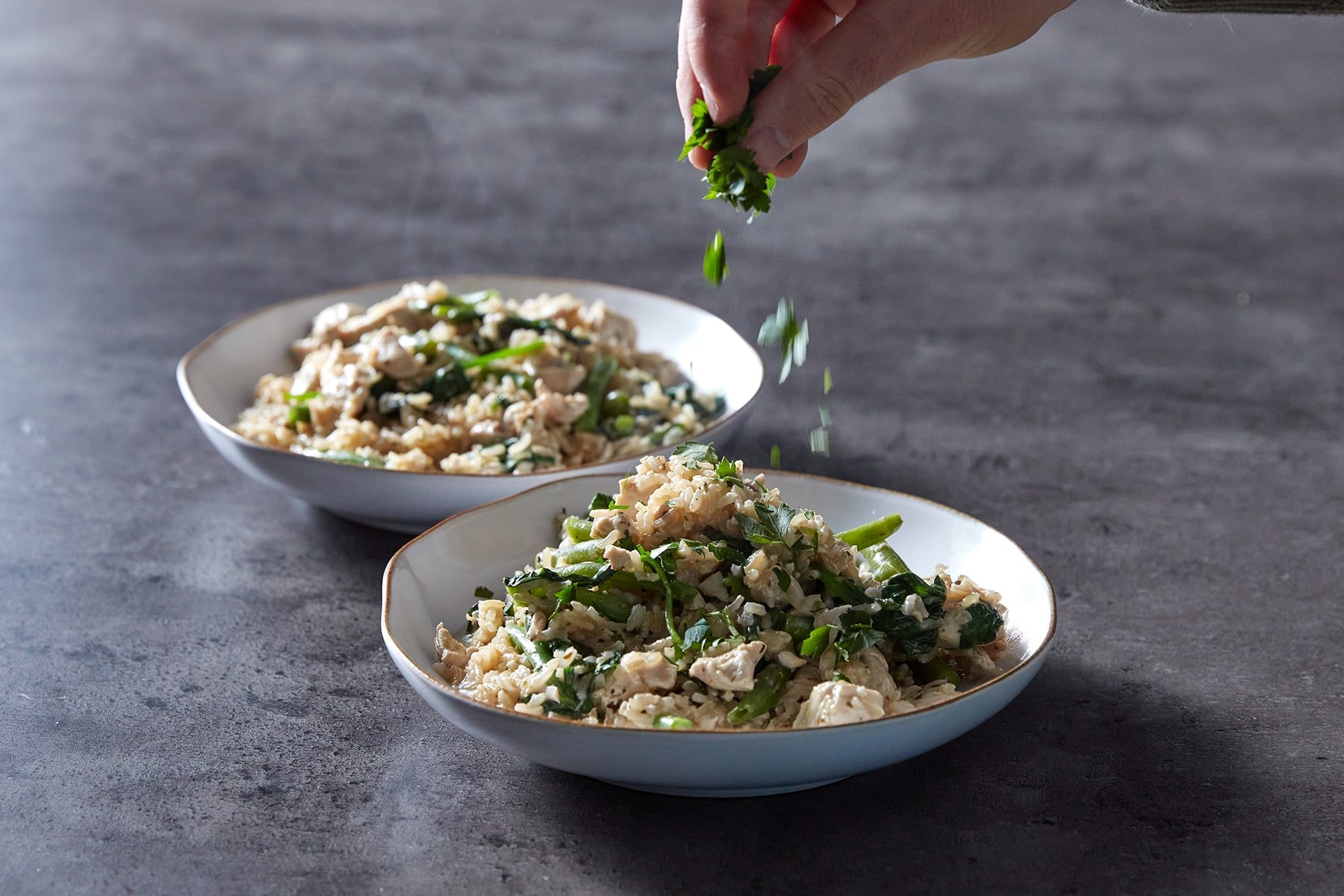 Method
Heat the oil in a large pan and then add the chicken pieces. Cook for a few minutes until the chicken is no longer pink all the way through.
Add the brown rice (uncooked), mixed herbs, garlic cloves, and lemon zest, stirring well to combine. Season with salt and pepper to taste.
Next, carefully pour in the chicken stock, mix well, and then cover with the lid. Leave to simmer for 15 minutes.
Add the green beans to the pan, cover again, and simmer again for 10 minutes.
Now stir through the yogurt and add the spinach. Cook for a few minutes until the spinach has wilted, then serve up with a sprinkle of fresh parsley.