This St. Patrick's Day, we're joining the festivities and getting in on the green spirit with our new Clear Whey Isolate in Jelly Belly Green Apple. You heard that right; we've teamed up yet again with Jelly Belly to create a protein so delicious you'll mistake it for candy.
Enjoy our classic Clear Whey protein in a brand-new flavor that will take you back to childhood. Try Jelly Belly Green Apple Clear Whey before or after your morning workout on St. Patty's, so you can let loose later knowing you got your macros in.
What is Clear Whey?
The new Clear Whey Isolate uses the same famous formula as our traditional Clear Whey with a twist- a Jelly Belly Green Apple flavor that will leave your tastebuds wanting more. Reminisce about your school days and feel an explosion of flavor in your mouth with the Green Apple clear whey.
For our Clear Whey formula, we took high-quality hydrolyzed whey protein isolate and created a light and refreshing alternative — that's more like juice than a milky protein shake. With this fruity version you'll feel like taking your protein is a treat every time, and it makes for the perfect pick-me-up before or after a workout.
Each serving contains 20 grams of protein to help you grow and maintain muscle mass. Our Clear Whey also has no sugar or fat, plus naturally occurring BCAA and glutamine to help support muscle growth and boost your immune system. Stay hydrated throughout the day and feel full longer with Clear Whey.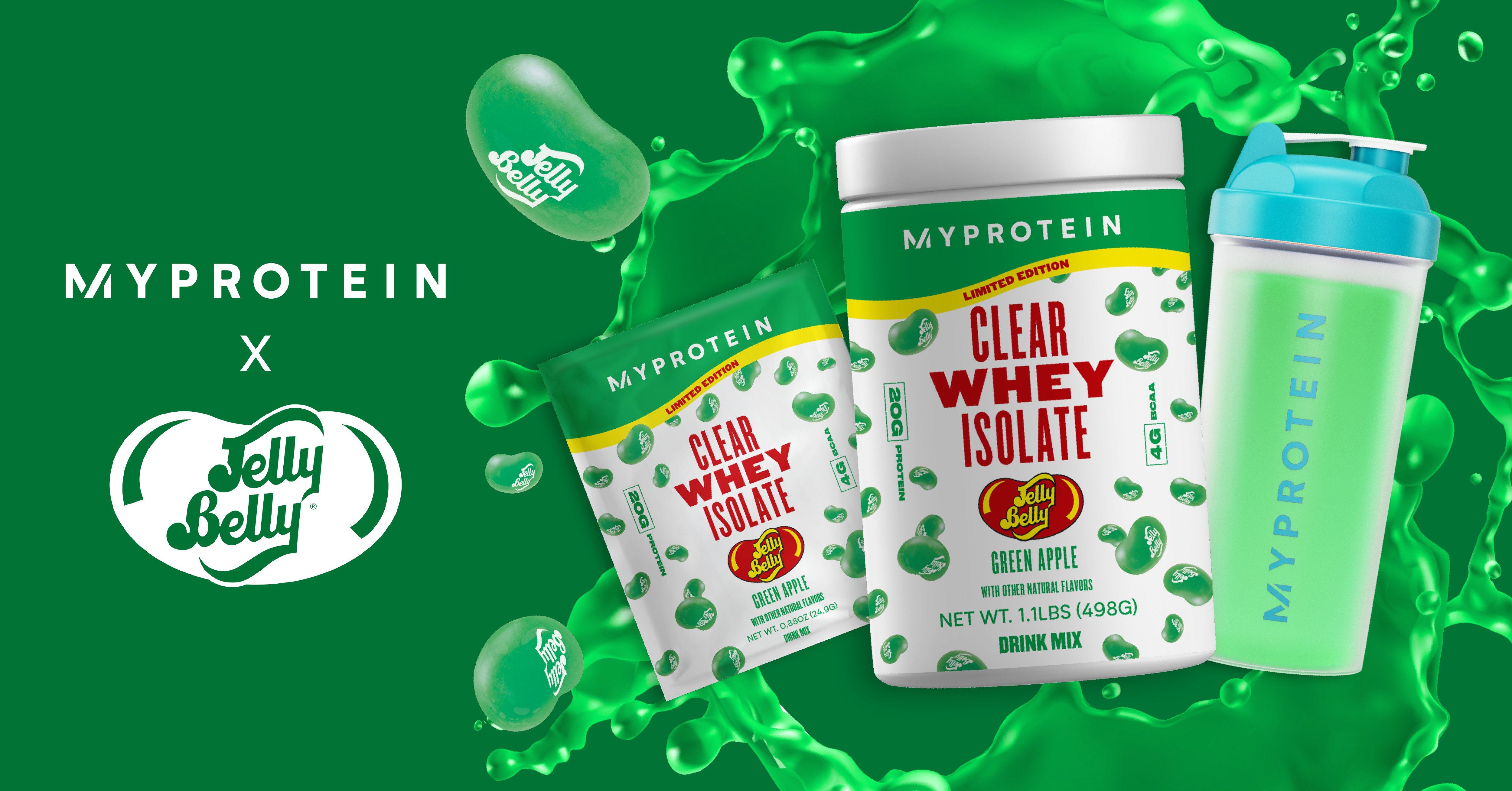 Take Home Message
Get in on the St. Patrick's Day fun and try the new Green Apple Jelly Belly Clear Whey Isolate. You'll get your macros in and feel rejuvenated and refreshed while doing it.