As we move further into the new year, fitness enthusiasts across the country are developing new and innovative ways of sticking to their fitness resolutions despite the "New Normal".
From home workouts to virtual training, the newly motivated and the historically dedicated within our community are holding themselves accountable.
But is there really any better way to stick to your routine than having support from your spouse? What if your go-to gym partner was also your significant other?
Our Survey
Recently, we released a poll to a group of 242 Americans aged 18 to 25 asking if couples that work out together have better relationships.
Of these young adults, 74% answered "Absolutely" while only 26% answered "It has no effect".
While this may just be opinion, it's still significant — and before you write it off, there are studies to back it up.
Why Fitness Couples Have Stronger Relationships
1. Spousal Support Helps Goal Achievement
In a 2017 study, researchers tested goal progress using two groups, young newlyweds and married couples in later adulthood, to find out if relationships had an impact on one's goal.
For one week, participants were asked to complete daily diaries and questionnaires asking them to rate their goal progress when posed questions like "How much progress did you make on achieving your goals for today?" rating answers from "not at all" to "very much" on a scale of 1 to 100.
In addition, participants were asked to rate the accuracy of statements based on spousal support, or lack there of, with statements including "encouraged me to work on my goals," "made it easy for me to do things," "gave me advice about my goals," and "expressed confidence in me."
Ultimately, it was determined that support from one's spouse helps individuals achieve goals daily and in the future which in turn has a positive effect on wellbeing.
2. More Happiness & Less Boredom
In one study, researchers found that participating in shared "exciting activities" increased relationship satisfaction and decreased boredom.
Using newspaper questionnaires, researchers conducted three experiments that asked participants to complete these exciting activities in contrast to more "mundane" tasks.
Unanimously, it was reported that couples who completed the more exciting tasks reported improvements in the quality of their relationships.
In this way, completing joint physical challenges with your partner may improve your relationship overall.
3. Deeper Emotional Bonds
In exercise, mimicking movement is the foundation of learning how to exercise properly, with focus on form and technique at the forefront of learning and practice alike.
Interestingly enough, the effects of mimicry may come with benefits for any fit couple.
In a recent study, researchers examined the effects of mimicking movements and its impact on the relationship of two people.
Participants in this study reported feeling "more affectively attuned to each other" while copying motions.
In addition, it was also reported that pairs "bonded with each other" more easily.
In turn, gym lovers may be able to create a bigger and better bond by exercising in unison.
Take Home Message
Group exercise has definitely taken a hit throughout the pandemic. But by using the proper safety measures, you can still work out with your favorite gym partner.
If that person also happens to be your significant other, you be able to achieve goals, fight boredom, and build a better bond in the new year.
Want home workout tips and inspo? Check these out next: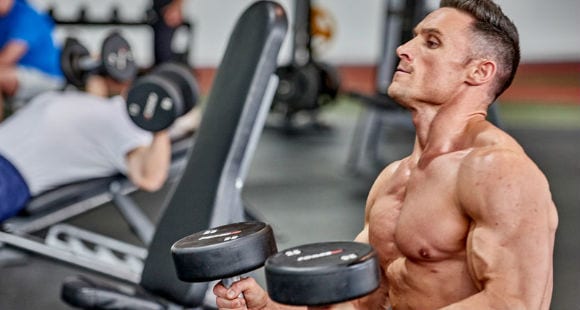 If you thought you needed the gym to pump up your pecs, think again.
Here's what you need to do.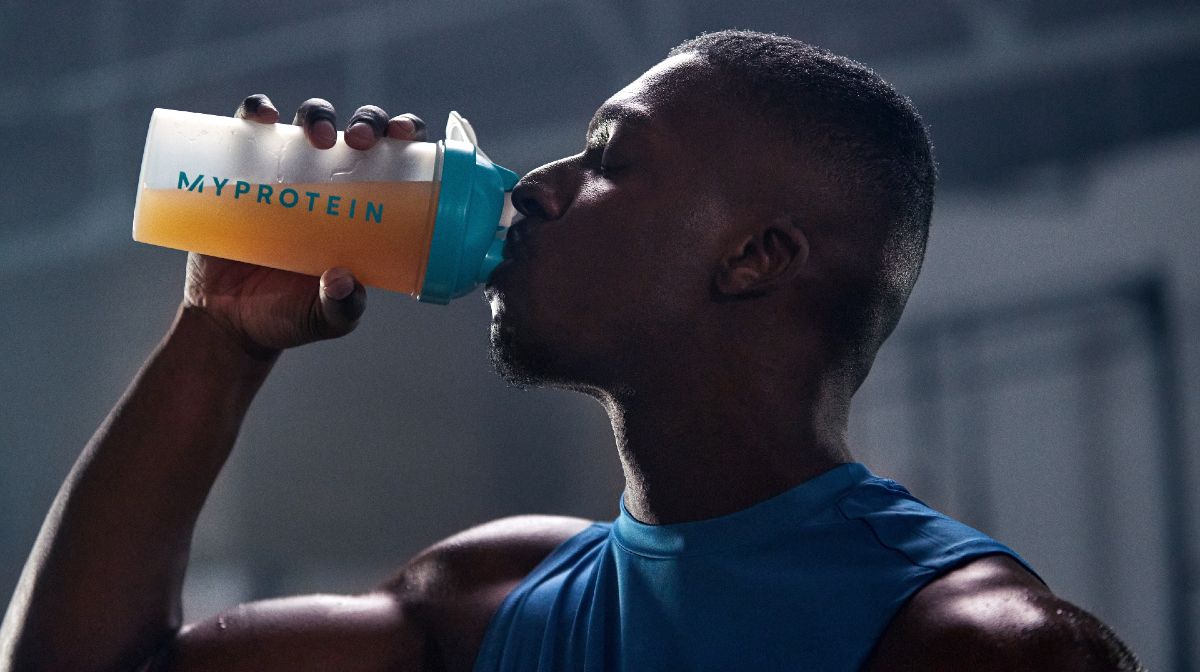 Get the most out of your diet and workouts with this nutritionist's advice.